Soaring property prices see home ownership fall to lowest level since 1986
Home ownership has fallen 7% in England from a peak of 70.8% in April 2003 to 63.8% in February 2016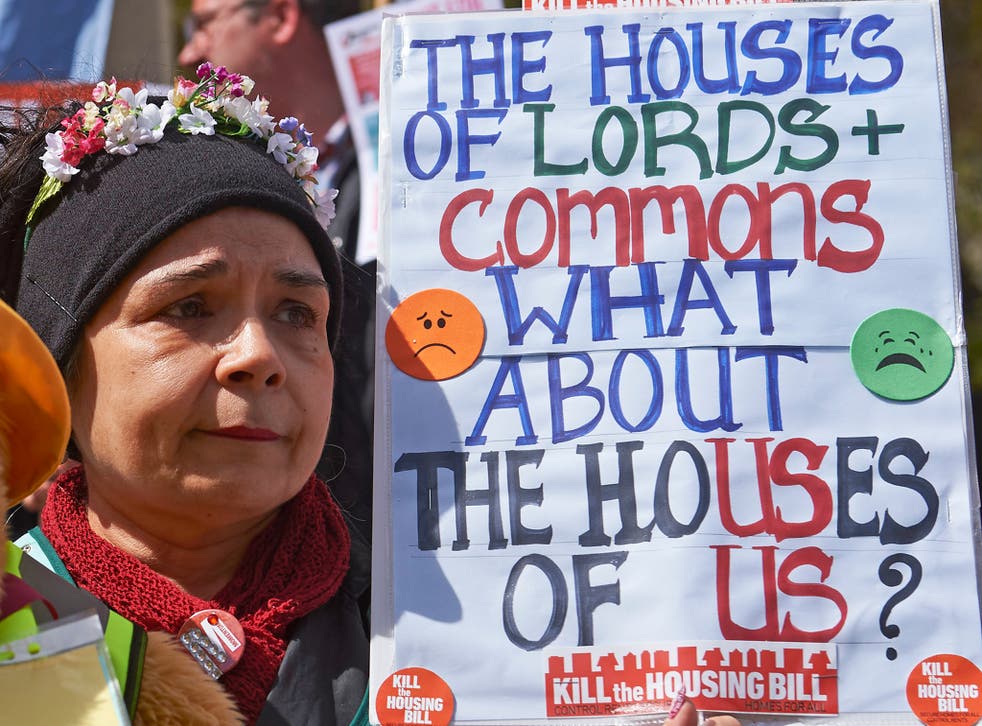 Soaring property prices have cut home ownership in England to its lowest level since 1986, according to research from the Resolution Foundation.
Back then, the average first time buyer could get a home for £30,000, a sum that these days would barely cover a deposit.
In 2015, the average cost of a home topped £150,000.
Home ownership has fallen 7 per cent in England from a peak of 70.8 per cent in April 2003 to 63.8 per cent in February 2016.
Across the UK, home ownership has dropped 6.8 per cent from peak of 70.9 per cent in 2004.
The data shows that the housing crisis has spread beyond London, with regions in the North and the Midlands becoming increasingly unaffordable.
Why you can't afford a home in the UK
Home ownership in Greater Manchester has fallen more than any other region in the UK. It is 14.5 per cent below its peak of 72.4 per cent in April 2003, which was slightly above average. By February, just 57.9 per cent of residents owned their own home, making Mancunians no more likely to own than people living in the London suburbs.
That puts home ownership in Greater Manchester below all other big northern city areas apart from Tyne and Wear.
The Foundation said that the unaffordability of deposits had played a part in the trend.
English home ownership has fallen to 1986 levels
Stephen Clarke, policy analyst at the Resolution Foundation, said that the struggle to buy a home is just as big a problem in other parts of the UK as it is in London.
"The chances of owning a home have fallen fastest in Greater Manchester over the last decade, though the Leeds and Sheffield city areas have also experienced sharp drops.
High property prices force Londoners to move city
"These drops are more than a simple source of frustration for the millions of people who aspire to own their home. The shift to renting privately can reduce current living standards and future wealth, with implications for individuals and the state," he said.
Outer London suffered the second biggest drop, falling 13.5 per cent from its peak of 71.4 per cent in October 2000. By February 57.8 per cent of people in outer London owned their own home.
The proportion of private renters nearly doubled between 2003 and 2015
The West Midlands came third, where home ownership had dropped 11.2 per cent from its April 2005 high of 70.5 per cent.
The fall in home ownership has coincided with a near doubling in the proportion of private renters across England, up from 11 per cent in 2003 to 19 per cent in 2015.
The proportion of private renters in Greater Manchester has more than trebled from 6 per cent to 20 per cent.
Outrageous property deals in pictures

Show all 15
Renters spend a higher proportion of their income on housing than those who own a mortgage. Owners spend on average 23 per cent of their income on housing, while for renters the proportion is a whopping 30 per cent.
Renters also face greater insecurity because of short-term contracts.
The research follows the English Housing Survey, which said that affordability was the major barrier for two-thirds of renters to getting on the housing ladder. Just 1 per cent of those asked said they preferred the flexibility of renting to home ownership.
Join our new commenting forum
Join thought-provoking conversations, follow other Independent readers and see their replies