Sony Hack: Leaked emails claim Facebook made an ever bigger offer for Snapchat
'If you knew the real number..."
Maria Tadeo
Wednesday 17 December 2014 18:29 Comments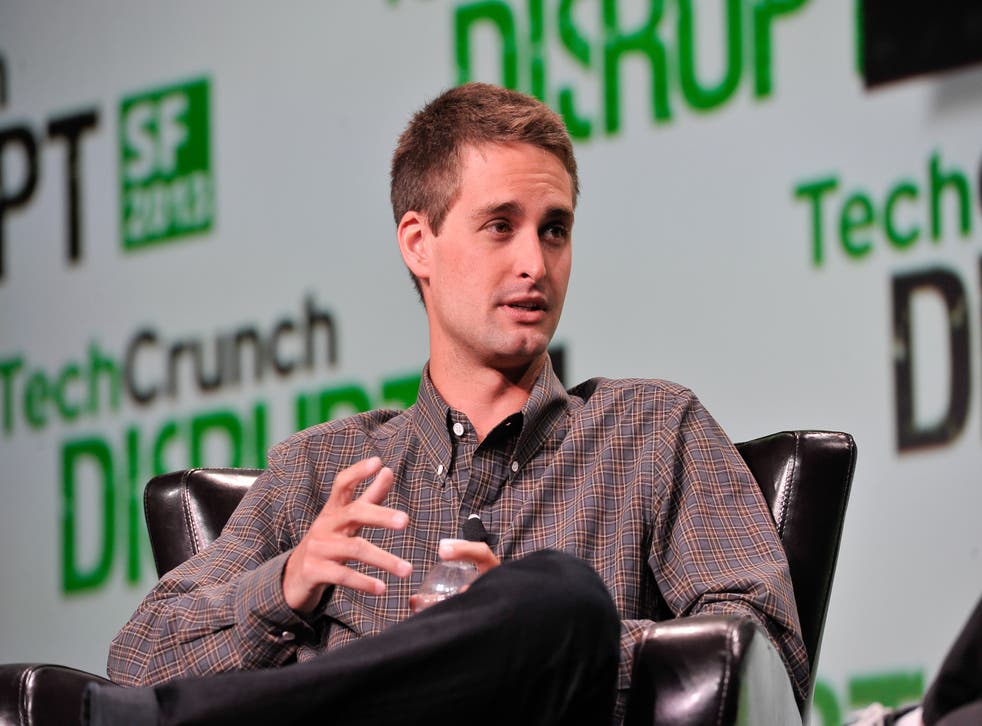 The Sony hack keeps on giving: this time Snapchat, the app which allows users to share photographs that are automatically deleted, has emerged as the unsuspected victom of the group known as the Guardians of Peace.
According to leaked emails from Sony chairman Michael Lynton Michael Lynton, who also sits on the Snapchat board, speculation that Facebook offered $3 billion for Snapchat was not entirely accurate.
Turns out Facebook offered more.
In an email exchange between Lynton and journalist Malcolm Gladwell about reports suggesting Zuckerberg had offered $3 billion for the start-up, the Sony chairman replied: "If you knew the real number you would book us all a suite at Bellvue [all sic]."
The emails also claimed co-founder and chief executive Evan Spiegel would have made $1 billion had the deal gone through.
In a separate email from Mitch Lasky, who also sits on the board, he confronted Spiegel about a deal that went sour to which the 24-year old replied: "Well I just turned down a billion from Zuck(berg)".
The emails, first reported by Business Insider, also revealed Mark Zuckberg, the billionaire founder and chief executive of Facebook, was disappointed after the news its offer was rejected leaked and blamed Snapchat for it, arguing the start-up used it to boost its financing exports.
Another email from Lasky read: "Regardless, my advice is to be the bigger person and call Zuck and apologize for the leak (even though it wasn't your fault) and deny any culpability. I know you have no interest in selling to him, but you want to keep on good terms with the enemy. :)"
Snapchat, which allows users to take and send pictures that are deleted within seconds, was recently valued at $10 billion, making it one of the most valuable private tech start-ups, even-though it lacks a clear business model and only recently began experimenting with ads.
Register for free to continue reading
Registration is a free and easy way to support our truly independent journalism
By registering, you will also enjoy limited access to Premium articles, exclusive newsletters, commenting, and virtual events with our leading journalists
Already have an account? sign in
Join our new commenting forum
Join thought-provoking conversations, follow other Independent readers and see their replies