Spain lowers 2018 growth forecast citing political uncertainty in Catalonia
An intensifying standoff between the national government and Catalan representatives has already sparked fears of social unrest and rattled the euro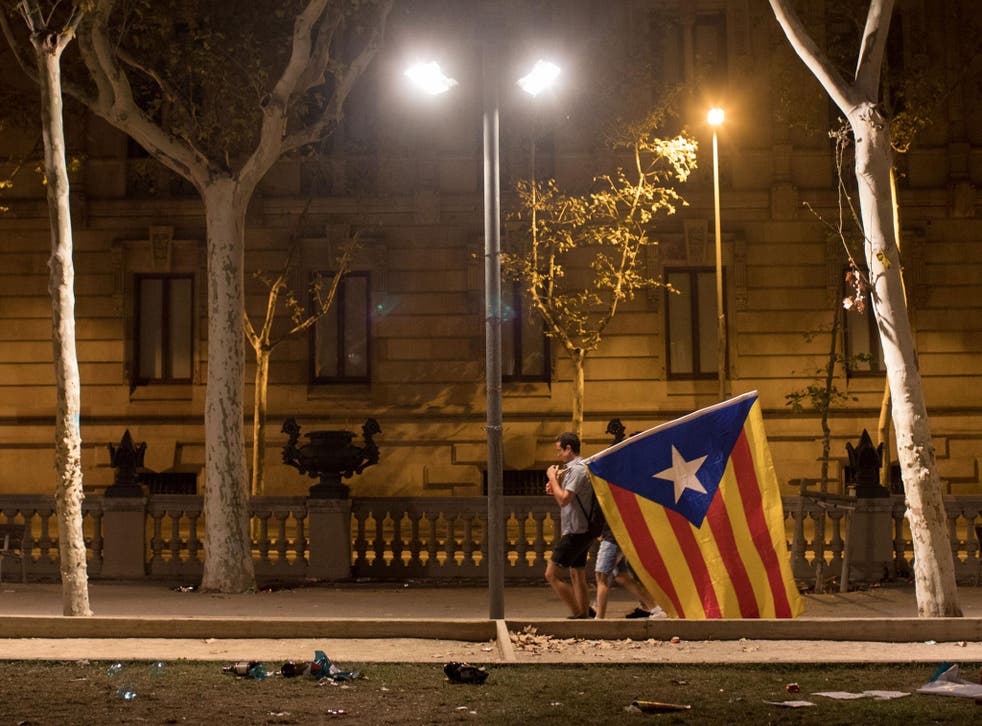 Spain has lowered its official forecast for economic growth next year, citing political uncertainty in Catalonia.
The country said it now anticipates growth of 2.3 per cent compared to a previous forecast of 2.6 per cent.
On Thursday, the country announced that it will impose direct rule over Catalonia after the region's leaders failed to meet a deadline to withdraw a declaration of independent.
At a cabinet meeting on Saturday, the government of Mariano Rajoy is expected to trigger article 155 of the constitution, which will withdraw Catalonia's right to govern itself.
Since Catalonia held a referendum on secession on 1 October, an intensifying standoff between the national government and Catalan representatives has sparked fears of social unrest and has rattled the euro.
The European Union has declined to help mediate between the two sides and the conflict is being widely described as Spain's worst political crisis since an attempted military coup in 1981.
Already last week, the country's Deputy Prime Minister Soraya Sainz de Santamaria said that Spain could grow less than initially expected because of the uncertainty sparked by events in Catalonia.
At the time he also said that hotel reservations in Catalonia, which is one of Spain's wealthier regions, were falling as a result of all the unrest.
(Additional reporting by newswires)
Register for free to continue reading
Registration is a free and easy way to support our truly independent journalism
By registering, you will also enjoy limited access to Premium articles, exclusive newsletters, commenting, and virtual events with our leading journalists
Already have an account? sign in
Join our new commenting forum
Join thought-provoking conversations, follow other Independent readers and see their replies