Spirit of London: Kickstart fund offers £150,000 to tech start-ups in boost for economic recovery
Most promising pitch will be given huge investment as business world gets back on track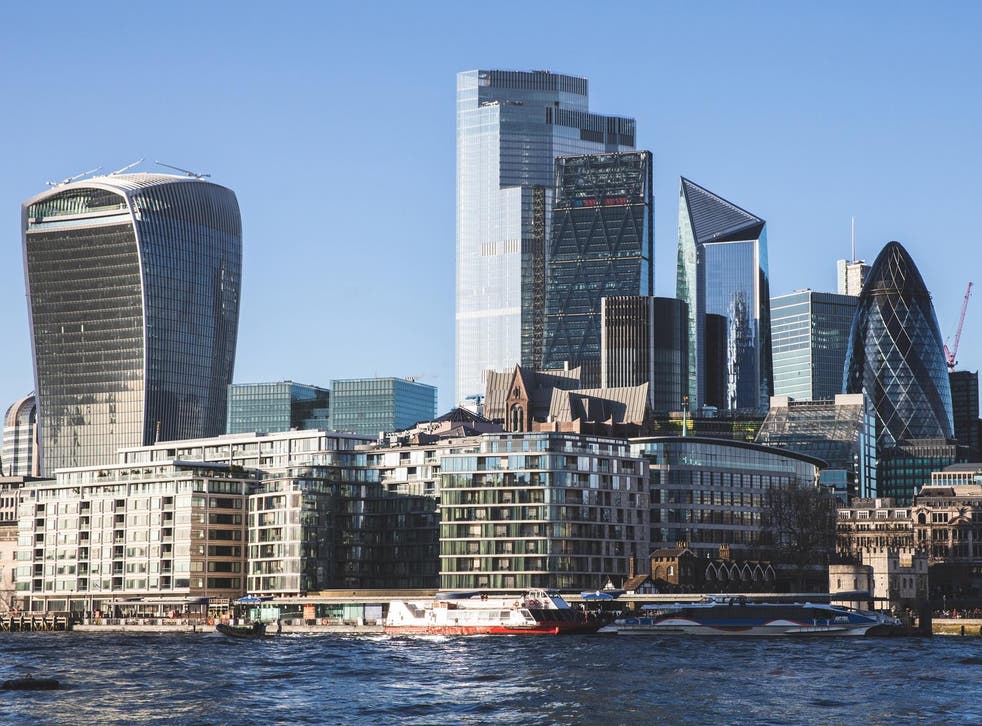 The Independent's sister newspaper, the Evening Standard, today launched a major drive to find and fund the next Uber or Deliveroo.
It has teamed up with one of the UK's leading venture capital firms, Triple Point, to offer £100,000 to £150,000 to the most promising start-up tech ideas.
The Spirit of London Kickstart Fund was launched against the backdrop of a challenging time for start-ups, as investors are fearful of investing amid the economic uncertainty triggered by the Covid crisis.
However, while funding is proving difficult, the crisis is creating huge opportunities for entrepreneurs in areas such as health technology, education technology and retail technology as industries struggle with working under more restricted circumstances of lockdowns and work from home.
Triple Point's Daniel Cardenas-Clark said Covid-19 has lowered the cost of starting a business due to cheaper office rents and advertising rates, creating huge opportunities for start-up businesses. "The world is now a different place than it was before the lockdown and the way we used to do almost everything has changed.
This change has brought with it an array of opportunities for innovative start-ups and creative entrepreneurs. Triple Point are delighted to have partnered with the Evening Standard to fund the next generation of talented founders during this difficult time".
Some of the world's most spectacular business success stories have born in times of recession. Around 20 so-called "unicorn" companies – start-ups which are now worth over $1bn (£800m) – were launched in the darkest days of the global financial crisis. These include Airbnb, Slack and Pinterest, as well as Uber.
Russ Shaw of lobby group Tech London Advocates, said: "This will be a hugely popular initiative. We are hearing from a lot startups who are struggling to get funding and it is those in the earliest stage businesses that are hurting the most. The very people this fund is aiming at."
The UK government has recognised the importance new businesses will have in employing people likely to be losing their jobs in the coming months. It has set aside £500m for early stage companies in its Future Fund.
While that has been inundated with applications and is welcomed by entrepreneurs, the Future Fund is only available to firms who have already raised £250,000 in private investment.
That leaves many of the earliest stage start-ups still struggling to raise money.
Triple Point's investment team will assess the winners and aim is to give applicants an answer in 10 working days, with money in the bank for the successful in 21.
It is available to firms which can justify a value of £1m to £1.5m and is open to those who have not raised money in the past.
The process is designed to be as straightforward as possible, with applicants filling in a simple form and uploading their business presentation – known in the start-up world as a "pitch deck" – to the application site, which can be found here.
Register for free to continue reading
Registration is a free and easy way to support our truly independent journalism
By registering, you will also enjoy limited access to Premium articles, exclusive newsletters, commenting, and virtual events with our leading journalists
Already have an account? sign in
Register for free to continue reading
Registration is a free and easy way to support our truly independent journalism
By registering, you will also enjoy limited access to Premium articles, exclusive newsletters, commenting, and virtual events with our leading journalists
Already have an account? sign in
Join our new commenting forum
Join thought-provoking conversations, follow other Independent readers and see their replies