Sports Direct investors vote against under-fire chairman after series of scandals
Chairman agrees company's working practices had been 'embarrassing', and promises change - but shareholders still angry as shareprice crashes amid scandals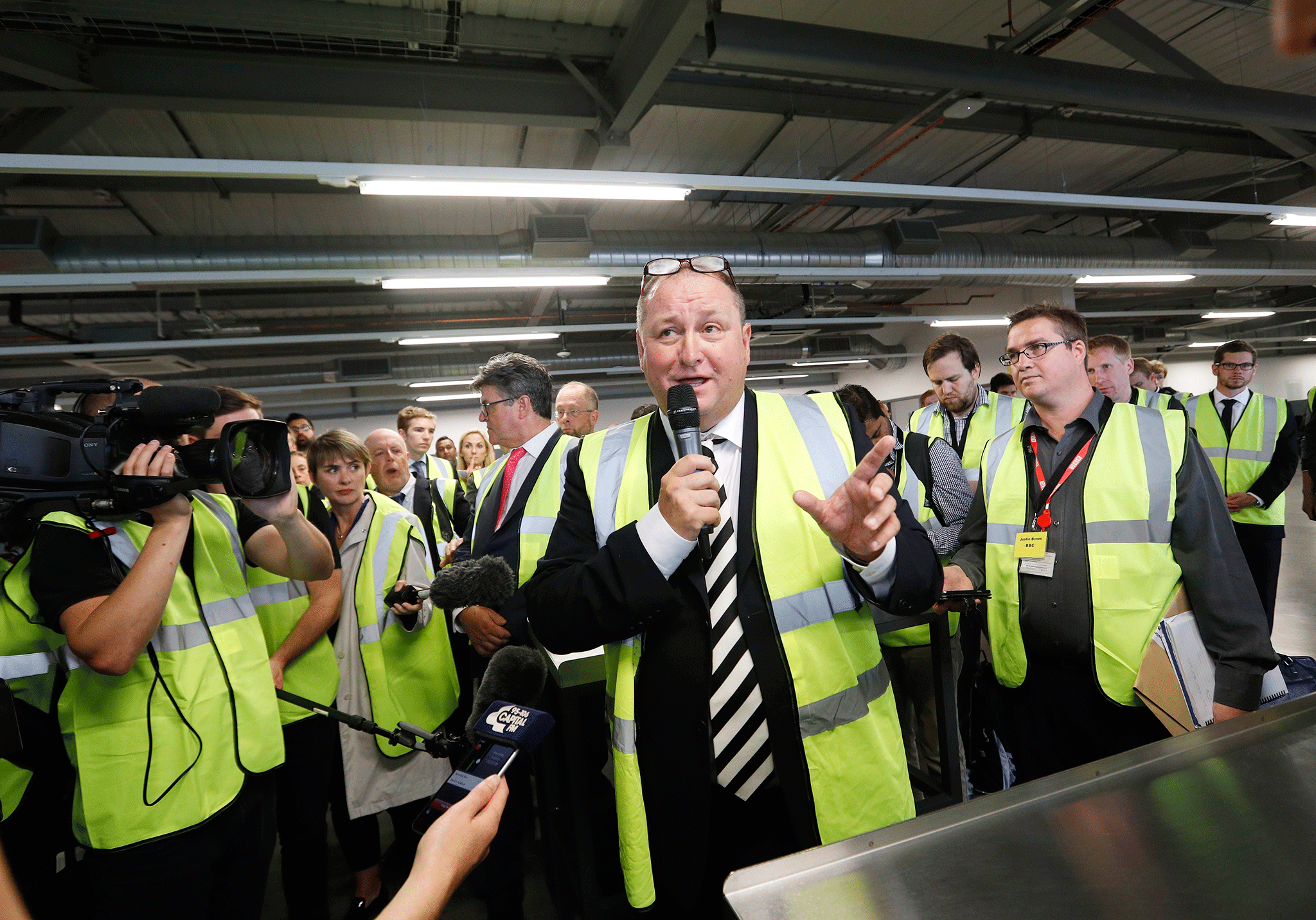 Scandal-hit Sports Direct was rebuked by shareholders at its annual general meeting today, as a majority of independent shareholders voted against the re-appointment of under-fire chairman, Keith Hellawell.
The former government drugs tsar, survived thanks in part to the votes of founder, Mike Ashley, who owns 55 per cent of the company.
The move comes despite measures taken to combat the damaging flow of scandals engulfing the company, which has been accused by MPs of creating "Victorian workhouse" conditions and paying employees less than the minimum wage. Investors have also repeatedly criticised poor governance at the firm.
Hellawell, who last night tendered his resignation only for his fellow board members to reject it, said the meeting would represent a watershed moment for the company.
A stinging review released yesterday by City law firm Reynolds Porter Chamberlain had made "uncomfortable reading", Hellawell said. The company would change, he assured attendees. But exchanges became testy as shareholders fired barbs at the company's board.
Independent shareholders vented their anger, with 53 per cent voting against the chairman's reappointment.
Mr Hellawell responded: "I'm very proud to be chair of Sports Direct. I'm not a quitter."
Standard Life Investments, the firm's second largest shareholder with 5.8 per cent voted against the company's remuneration report and against the reappointment of all non-executive directors, in addition to calling for a full and independent review of corporate governance.
Euan Stirling, Standard Life's head of stewardship and environmental, social and governance investment, said responses to its inquiries "have been either unconvincing or non-existent".
He added: "We increasingly believe that a structural change in the way that the company is governed is now required.
He said that an obsession with cost control and a focus on the short term had led to failings, including, "the starvation of investment in talent, facilities and infrastructure", which he warned could leave the business "vulnerable to its competitors and its own weaknesses".
Insurance company L&G also voted against the report and reiterated its demand for corporate governance reforms. A fifth of shareholders pushed for an independent review of working practices, despite the company announcing the results of its own inquiries on Tuesday.
Unions were similarly scathing, after Sports Direct staff alleged they were subjected to bullying and intimidation, as well as other abuses such as being sacked while off sick and being subject to disciplinary action for spending too long going to the toilet.
Steve Turner of the Unite union said that the agencies through which Sports Direct hired staff were a "big concern" and that he was "shocked" that the retailer does not have contracts with the workers.
Hellawell agreed that the company's conduct with regard to agencies had been "embarrassing", and the company would change the situation.
Ashley's temper appeared to fray as he said: "It's your fault we're in this mess," and claimed his company was trying to turn round working conditions.
Yesterday Sports Direct announced that it would give all retail staff a guaranteed 12 hours' work per week, but this would not apply to agency employees, which make up 94 per cent of staff at the much criticised Shirebrook plant.
Sports Direct Boss Faces Select Committee Over Poor Working Conditions
It also said it would ensure that no employees are paid below minimum wage and pledged to put a workers' representative on its board to "give workers a voice at the highest level and to help ensure that all staff are treated with dignity and respect".
Profit fall
More bad news was delivered in a presentation ahead of the meeting which warned that profits would fall to £300 million, 21 per cent below the £381 million target. The document also confirmed it would continue to employ the boyfriend of Ashley's daughter to manage the company's property portfolio.
The Institute of Directors (IoD) has also called for an overhaul of the way the firm is run.
Biggest business scandals in pictures

Show all 20
"It is good news that Sports Direct is responding to public and investor pressure to reform working practices at their facilities," said Oliver Parry of the IoD.
"But this is only the first step towards restoring shareholder and employee trust in the management and board.
"A radical overhaul of their corporate governance arrangements needs to be the next step," he added.
Join our new commenting forum
Join thought-provoking conversations, follow other Independent readers and see their replies