Sports Direct: My glimpse inside Mike Ashley's Shirebrook Gulag
A retail reporter takes a tour of Sports Direct's notorious warehouse along with its billionaire owner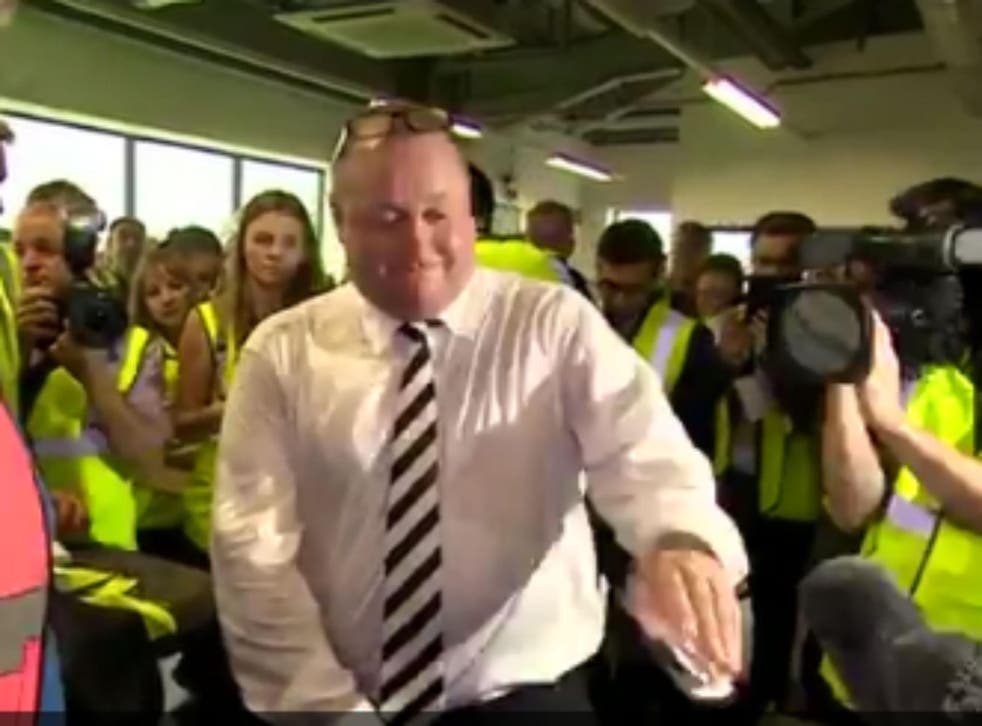 This year's Sports Direct Annual General Meeting was supposed to be a real showdown - a chance for the City to bare its teeth in the kind of scrap journalists live for.
Founder Mike Ashley landed the first punch by going against shareholders wishes and backing chairman and scourge of shareholders Keith Hellawell even before the company opened its doors to attendees.
Inside, Hellawell tagged in and immediately sought to take the sting out of the encounter with another solemn mea culpa.
I looked down at the hi-vis vest I'd been handed on entry for the afternoon's tour of the so-called Shirebrook "gulag" and feared this was turning into something more like a geography field trip than fiery confrontation.
But then Ashley struck.
Five questions in he demanded to know whether an inquisitor was a union member and claimed a representative from Unite could share the blame for landing his company in the mess it currently finds itself in.
Big name investors Standard Life and Aviva Investors then entered the ring, making it plain they were not all together satisfied with remedies announced so far.
Game on.
But just as we got going the bell rang and it was hi-vis on and out the door to explore the notorious Shirebrook warehouse.
At least I'd finally get a glimpse of the allegedly appalling place that had got us all here in the first place.
If I could catch up with Ashley that is. He's quick on his feet for a man who admits his squash playing days are over.
And that's if the first 30 minutes hadn't involved a procession through more or less empty rooms - a half-filled office, an empty warehouse, a canteen and a security area where one lone, albeit physically intimidating, staff member performed a fake search on the Newscastle United owner.
Our tour guides calls to "pick your feet up at the back" were about as close to those media exposes as we got.
There was a brief moment of excitement when a detour to see a footbridge - yes, really - was overshadowed by the presence of protestors from the local branch of Unite. But Ashley swiftly moved on, dabbing beads of sweat from his forehead such was his exertion.
A wander through an aisle of trainer socks later, the tour was over and I was none the wiser.
Worse still, we were back in school trip territory with a lunch of sarnies, Mars bars and cartons of orange juice.
But to give the board their due they sat down for another grilling. Well not all of them - Ashley and Hellawell disappeared for most of it leaving the others to fend for themselves.
All in all, a game of two halves that was either frightfully well-stage managed or as one fellow attendee put it "complete farce".

Register for free to continue reading
Registration is a free and easy way to support our truly independent journalism
By registering, you will also enjoy limited access to Premium articles, exclusive newsletters, commenting, and virtual events with our leading journalists
Already have an account? sign in
Register for free to continue reading
Registration is a free and easy way to support our truly independent journalism
By registering, you will also enjoy limited access to Premium articles, exclusive newsletters, commenting, and virtual events with our leading journalists
Already have an account? sign in
Join our new commenting forum
Join thought-provoking conversations, follow other Independent readers and see their replies