Square IPO raises fears of a tech bubble
Square fared well on its outing as a public company on the New York Stock Exchange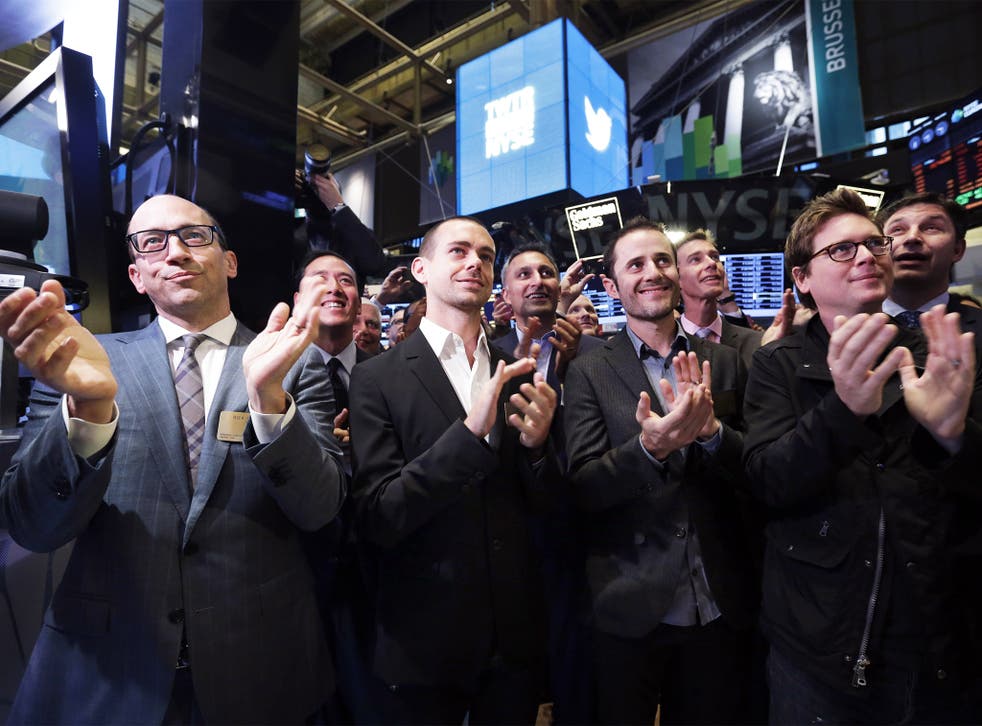 Concerns have resurfaced about a possible tech bubble even after a strong debut on the stock market for the latest highly valued but loss-making technology start-up.
Square, a US mobile payments firm founded and run by Twitter co-founder and chief executive Jack Dorsey, fared well on its outing as a public company on the New York Stock Exchange.
However, the flotation was priced at $9 per share, below the $11-13 range it had guided investors towards earlier this month, prompting questions about the valuations being placed on companies that are yet to turn a profit.
Square – known for its small white readers that plug into smartphones and tablets – was valued at $3.2bn before trading began, well below the $5.85bn value implied in last year's private funding round when it raised $150m.
It still makes a loss after six years of trading, while Twitter – another company yet to make a profit – recently fell below its 2013 $26-a-share float price for the first time.
Investors in Square's last private funding round struck a deal that saw them offered extra shares if the IPO price dropped below $18.55, underlining their concerns about the state of the stock market for tech listings.
Mr Dorsey returned to the helm at Twitter in October following the departure of former chief executive Dick Costolo. Some analysts have speculated that he will be quick to pass the reins over to a fresh pair of hands at Square, leaving him free to concentrate on turning Twitter into a profitable business.
Meanwhile, Match Group, which owns casual dating app Tinder, also dropped its price before rising on debut.
It has been a difficult time for tech flotations globally, with French music streaming company Deezer and Caribbean telecoms firm Digicel both pulling their listing plans in the past six weeks.
It has also been a tough time for technology firms already on the public market. Shares in peer-to-peer lender Lending Club, for example, have halved this year on the New York Stock Exchange after it floated in December.
Square is classed as a "unicorn" – a Silicon Valley term for a start-up with a valuation greater than $1bn.
Uber is the unicorn with the biggest price tag, with its last funding round valuing it at $50bn. Reports suggest the mobile cab-booking app firm is sounding out investors over another fundraising round to the tune of $1bn.
Meanwhile, Airbnb raised $1.5bn in June in a deal reportedly valuing the home-rental service at $25.5bn.
Private start-ups have enjoyed a flood of investment in recent years from venture capital firms in California and from private investors hoping to grab a piece of the next Apple or Facebook.
But Canaccord Genuity analyst Bob Liao said traditional investors on Wall Street appear "increasingly sceptical" of the lofty price tags being placed on private companies.
"Public market rejection of high private market valuations has begun to impact private valuations," he said.
Richard Holway, a veteran analyst at TechMarketView, said private funding of unicorns has gone into "crazy bubble territory".
He said: "There is no value if we get into another bubble and in some areas we have got into another bubble. When we had the last bubble, it affected everybody.
"There are a lot of fairly valued companies that are making profits and generating cash and it would be wrong for our industry if they got sucked down because some unicorn gets overvalued."
Join our new commenting forum
Join thought-provoking conversations, follow other Independent readers and see their replies