SSE and Npower to merge operations creating UK's second biggest energy supplier
The company will have a customer base of around 11.5 million making it the country's second largest after Centrica's British Gas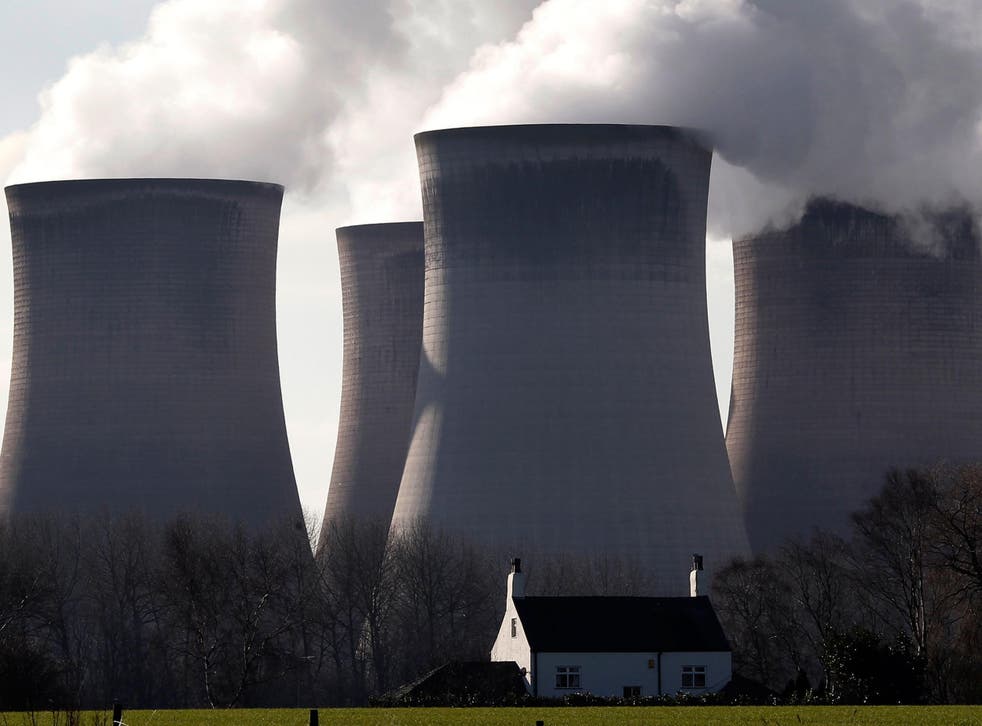 SSE and rival Npower, which is owned by Germany's Innogy, have announced that they intend to merge their British retail energy businesses – a major move that will change the face of the UK's energy landscape.
SSE on Wednesday said that the deal will lead to the creation of a new independent company which will be owned by shareholders of SSE, with minority participation by Innogy.
The company will have a customer base of around 11.5 million making it the country's second largest after Centrica's British Gas, and will cut the Big Six incumbent energy suppliers down to five.
The deal is subject to shareholder and regulatory approvals and SSE said that it expects the transaction to be completed by the last quarter of next year or the first quarter of 2019.
"We are very proud of what we've delivered as a group over many years; but we have been and remain committed to taking the right decisions in each of our businesses to secure the right outcomes for energy customers and other stakeholders," said Alistair Phillips-Davies, chief executive of SSE.
"The scale of change in the energy market means we believe a separation of our household energy and services business and the proposed merger with Npower will enable both entities to focus more acutely on pursuing their own dedicated strategies, and will ultimately better serve customers, employees and other stakeholders," he added.
SSE said that it expects the deal to result in "significant synergies", largely as a result of capital expenditure savings from a combined IT platform. It said that this would help the combined company to compete more effectively in its markets, ultimately leading to lower costs for customers.
Experts also described the deal as having strategic merit.
"Being an energy supply company in the UK has become a tough business to be in and so it's not too surprising that some companies are taking the decision to exit the market," said David Elmes, of Warwick Business School.
"While it makes sense as part of the Government's industrial strategy to keep energy costs reasonable for companies and also consumers, there comes a point where companies who have the choice of investing in the UK or elsewhere see the UK as a tough market to compete in," he added.
"With that history, it's not surprising that Npower has looked at selling up and leaving the retail market. But it also needs to be a wake-up call on just how much pressure is being put on the sector."
Analysts at Swiss bank UBS said that investors would likely react positively to the news.
"Restructuring creates potential for large synergies in retail and for a re-valuation of the non-retail businesses," they said in a note to clients. "But regulatory approval could be a hurdle."
Innogy's chief executive, Peter Terium, described the move as a "logical step" considering the challenges facing the UK energy market.
"We have made great progress in restructuring Npower over the past two years and have improved our performance considerably," he said. "However, when we look at the competitive landscape and the uncertain political environment for energy retailers in Great Britain, it is clear that Npower would be better placed to offer value to our customers and our shareholders as part of a new company with the ability to succeed in the face of the challenges that lie ahead."
He said that he was convinced that the tie-up would "combine unique skill" and would "achieve greater operating efficiencies and deliver better service to our customers".
Separately on Wednesday SSE reported an 8 per cent fall in adjusted operating profit for the six months to the end of September, to £586.2m.
It said that these results were broadly in-line with its previously stated expectations that earnings would be lower for this financial year than for last.
Join our new commenting forum
Join thought-provoking conversations, follow other Independent readers and see their replies