Stamp duty changes: Buy-to-let landlords cause property bottleneck in 'desperate' rush to complete deals
Stamp duty on buy-to-let and other properties not intended as a main residence will rise 3 per cent at midnight on April 1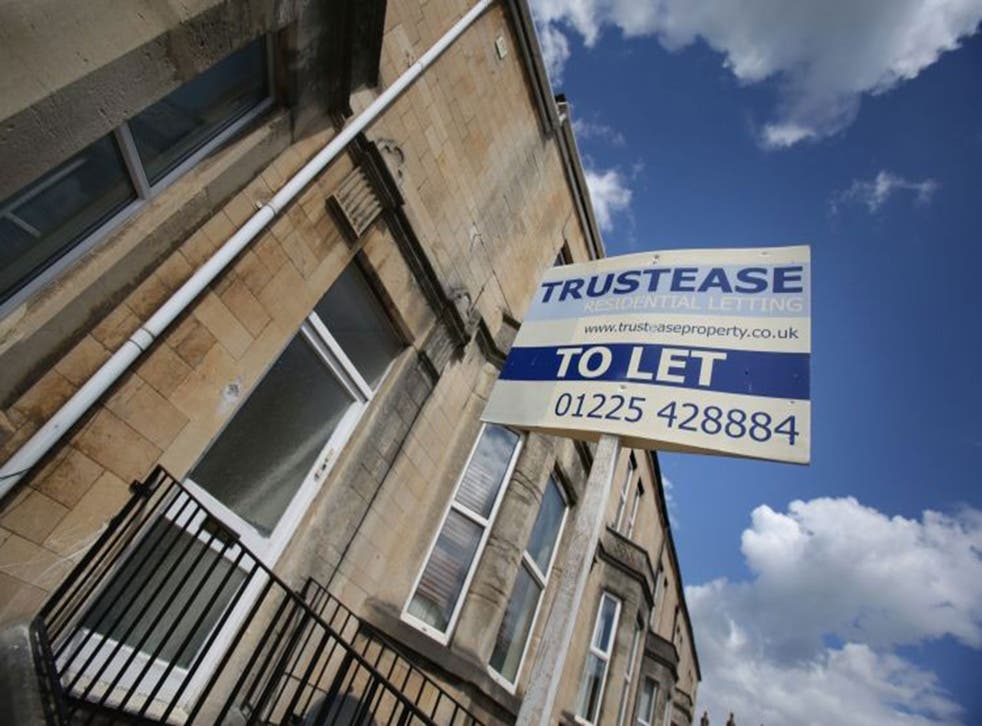 Buy-to-let investors have been caught in a "bottleneck" of deals as people desperately try to complete deals before stamp duty changes come into force at midnight. be before a deadline that will add thousands to the tax on a second home.
Stamp duty on buy-to-let and other properties not intended as a main residence will rise 3 per cent at midnight on 1 April.
The duty on a property sold for £200,000 will rise from £1,500 to £7,500.
"It's been a hugely busy day as people are desperately trying to meet that deadline," Martyn Baum, president of the National Association of Estate Agents, told the Independent.
"It will be interesting to see what happens tomorrow because not all will get through. They may pull out or renegotiate, which could have a knock on effect to people all the way up the chain," he said.
Mr Baum said 85 per cent of NAEA members had noticed an increase in buy-to-let activity ahead of the deadline.
Ordinary homebuyers have been forced to move ahead of the deadline because of a buy-to-let investors in the chain.
Russell Quirk, founder and CEO of eMoov, said one buyer in north London had an offer accepted on a property at the start of March, exchanged keys on March 21 and completed the sale today.
"With a price tag of £860,000, the buyer has saved themselves over £25,000 in stamp duty tax by acting so swiftly," he said.
Mr Quirk said one buyer in Bromley who had their offer accepted last month had opted to make the new property their sole residency instead of rushing through a sale, saving herself £10,000 in tax.
The stamp duty hike was announced by George Osborne in the Autumn Statement.
But details of how the 3 per cent rise would be implemented were not revealed until the Budget on 16 March, leaving solicitors, surveyors, estate agents and others in the market little time to prepare.
Rob Hailstone, founder of Bold Legal Group, said the Chancellor has had a part to play in the chaos ahead of the deadline.
"The consultation was sneaked out between Christmas and New Year, the consultation period was short, the guidance was vague and confusing and the implementation period between the budget and the deadline was a joke," he said.
Outrageous property deals in pictures

Show all 15
Additional affordability tests for landlords recently announced by the Bank of England will heap added pressure on the buy-to-let market and force some private landlords to drop out, industry insiders said.
Professional landlords and larger private investors are expected to continue to buy and let properties despite the changes.
First-time buyers are expected to benefit from the changes.
"First-time buyers will have a little more elbow room to get into the market," Mr Baum said. "But until we're building more houses to meet demand the problem won't be solved."
Join our new commenting forum
Join thought-provoking conversations, follow other Independent readers and see their replies