Standard Life boss: Yes campaign has failed to make its case for Scottish independence
Standard Life chief says the company has to 'be responsible and act in the best interests of our customers'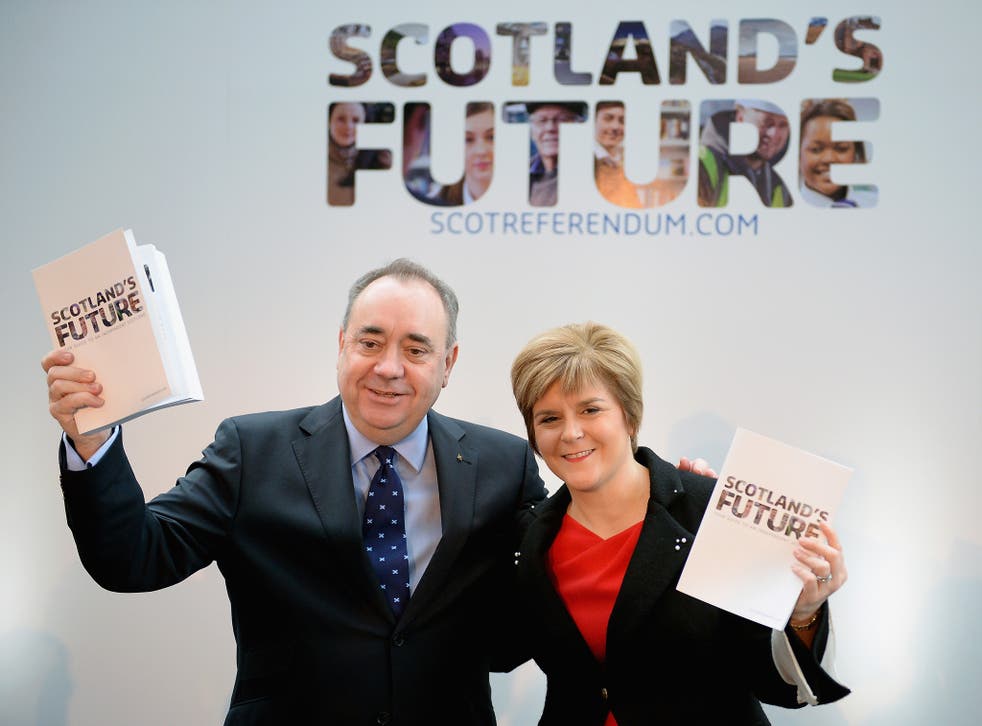 The boss of Edinburgh-based insurance giant Standard Life has warned that Scottish politicians have so far failed to make the case for a "Yes" vote in next month's independence referendum.
Having already warned that he could move large parts of its operations out of the country because of concerns over currency, membership of the European Union, tax and regulation, David Nish said: "We do not believe that further clarity has been provided on any of these issues.
"If you look at what's happened since February, there's been a kind of stalemate, with the Scottish government setting out is position and Westminster rejecting it. Nothing has really progressed. We have to be responsible and make sure we're acting in the best interests of our customers."
Today's news will be seen as a particular blow to "Yes" campaigners because Standard Life employs 5,000 people north of the border.
Nish's comments come ahead of a TV debate tonight between Scotland's First Minister Alex Salmond and former chancellor Alistair Darling, and echo fears raised by other London-listed companies including BAE Systems, Diageo and Royal Bank of Scotland.
Despite this, Nish rejected suggestions that the company was in talks to buy a large office development on Cheapside to serve as its new headquarters.
Scottish Independence: For and against

Show all 24
"No, there are no plans for a mega new London office… we manage a large portfolio of properties, so it it something we are looking at as an investment opportunity," he added.
Standard Life, which has about six million customers worldwide, saw its operating profits before tax rise 12 per cent to £339 million during the first half of the year as more workers were automatically enrolled in company pension schemes run by the group.
Although annuity sales were down — following radical pension reforms in March's Budget, which gave retired workers more freedom with their retirement savings — the company expects to add more than 300,000 new auto-enrolled customers to its books in 2014.
Elsewhere, Standard Life Investments attracted £4.6 billion of inflows, boosting its assets under management to £254.1 billion. The acquisition of Ignis Asset Management in July will boost this by a further £60 billion.
Further afield, the group said the strong pound had reduced profits from its Canadian business by £11 million. Nish also described India as "a cornerstone of the business" ahead of a key vote in the country, which could allow foreign life insurers to own up to 49 per cent of joint ventures, up from 26 per cent.
"It's a country we want to be in," he added. "If we can increase our stake [in its venture with India's HDFC], then we would certainly be interested."
Shares in Standard Life rose more than 2 per cent to 371.8p as the company raised its dividend 7.3 per cent to 5.6p. Barrie Cornes, analyst at Panmure Gordon, said: "The shares have traded sideways in 2014, reflecting investment markets, but the outlook remains positive and we think that Standard Life will be a net beneficiary of the changes to retirement products in the UK."
Join our new commenting forum
Join thought-provoking conversations, follow other Independent readers and see their replies