Sugar app blamed for 'creating consumer panic' by snack firms
Bear Nibbles, the Collective, and Cawston Press argue the free application fails to distinguish between natural and refined sugars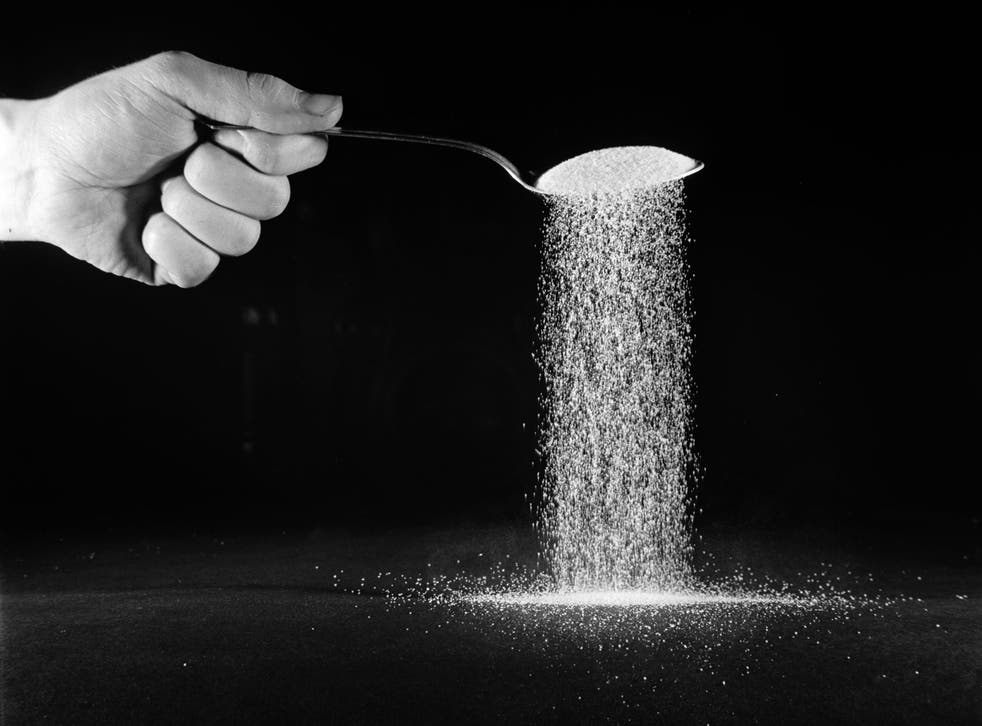 An app that reveals how much sugar is in everyday food and drink has been blamed for causing consumer panic by healthy snack companies.
The Sugar Smart app, part of the Government's Change4Life campaign, has been launched in a bid to encourage parents to take control of their children's sugar consumption.
The free app works by scanning the barcode of products and revealing the amount of total sugar it contains in cubes and grams.
But small firms behind healthy snacks and drinks are now blaming the app for creating consumer panic among their customers.
Bear Nibbles, which makes fruit treats for kids, yoghurt company the Collective, and Cawston Press argue the free application fails to distinguish between natural and refined sugars, The Telegraph reports.
Amelia Harvey, the chief executive of The Collective, a yoghurt company said the lactose in their product is coming up as sugar because the app fails to distinguish naturally occurring sugars from other kinds of sugar.
"This means that even cheese, which has no sugar in it, will come up as being full of sugar. It's just adding to consumer confusion," she told the Telegraph.
The app classifies the Collective' most popular passion fruit yoghurt as too sugary because it contains 22.6 sugar cubes per 500g.
For comparison a single can of cola contains over nine cubes of added sugar, a 43g chocolate bar contains six cubes and a 200ml juice drink contains over five cubes, according to the app.
"This is just yoghurt and fruit mixed together," claimed Ms Harvey. "And the app isn't even distinguishing on portion size."
The amounts of sugar in food and drink

Show all 6
William Kendell the entrepreneur who helped revitalise Green & Black's the organic chocolate firm and founded the £10 million Cawston Press, which produces a low-sugar fruit juice product, said the app should be educating consumers instead of alarming them.
"The app says that there's lots of sugar in a whole pack but no one drinks the whole thing in one sitting anyway," Mr Kendall claimed.
Virpi Venho-Jones, founder of Supertreats.co.uk, which makes carob-based snacks told the Telegraph the app is too simplistic
"If you have a Diet Coke, the app will say it's healthy because there's no sugar but what about artificial sweeteners? Are those healthy?" she said.
PHE claimed the app should be used together with other information and urged companies who believe consumer are misled to get in touch, according to the report.
"The app shows total sugar, in keeping with front-of-pack labelling requirements," said Dr Alison Tedstone, chief nutritionist at PHE.
"While the app focuses on total sugar, Change4Life campaigns support front-of-pack labelling," she told the Telegraph.
British people are increasingly encouraged to cut down the amount of sugar they eat.
Children aged between four and 10 eat around 22kg of sugar every year, equivalent to the average weight of a five-year-old, figures published by Public Heath England (PHE) show.
Action for Sugar said that "shocking" amounts of sugar can be found in drinks such as mochas lattes and hot chocolates in the UK from popular stores including Starbucks and Costa, last week.
A tax on sugary drinks could prevent 3.7 million cases of obesity in the UK over the next decade, according to new research. Cancer Research UK and the UK Health Forum have calculated that a 20 per cent tax on sugary drinks could reduce obesity rates in the UK by 5 per cent.
Join our new commenting forum
Join thought-provoking conversations, follow other Independent readers and see their replies