Supersonic AS2 'son of Concorde' jet to fly London to New York in four hours: in pictures
There are plans to build 600 jets over the next 20 years at a cost of $110 million each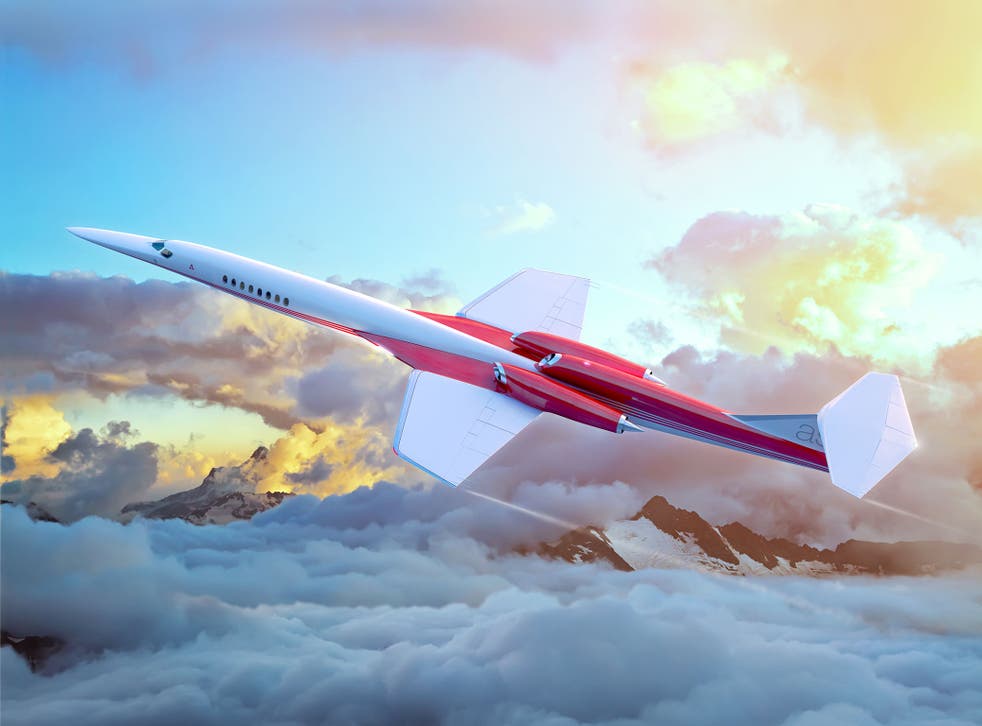 A new supersonic commercial aircraft could be making trans-Atlantic flights in around four hours as early as 2023.
According to the Aerion website, the aircraft could fly London to New York in 4 hours and 24 minutes, slicing almost three hours from the current seven hour flight.
It could also fly from Tokyo to San Francisco in just seven hours.
The AS2 jet has got the go-ahead for production by jet manufacturers Aerion and Airbus, meaning the 'son of Concorde' could soon be reality.
Test flights of the supersonic jet, which can fly at speeds of Mach 1.5 over water where noise is not restricted, are expected as early as 2021.
That's only slightly slower than Concorde, which flew at speeds of up to 1,350mph, earning the AS2 its nickname.
The jet will accommodate 12 passengers in spacious surroundings. There are plans to build 600 jets over the next 20 years at a cost of $110 million each.
The craft is being developed with a range of cutting edge features, including carbon fibre wings that mean the jet can run on less fuel and landing equipment that minimises space in the fuselage when stowed.
"We see clear and achievable technical solutions to the design of a supersonic jet, and a realistic roadmap for helping Aerion proceed toward construction and flight," said Ken McKenzie, senior vice president for strategy and corporate development at Airbus.
Aerion is looking for a 100 acre site on an existing airport, near water, to start manufacturing and testing the jet.
Register for free to continue reading
Registration is a free and easy way to support our truly independent journalism
By registering, you will also enjoy limited access to Premium articles, exclusive newsletters, commenting, and virtual events with our leading journalists
Already have an account? sign in
Register for free to continue reading
Registration is a free and easy way to support our truly independent journalism
By registering, you will also enjoy limited access to Premium articles, exclusive newsletters, commenting, and virtual events with our leading journalists
Already have an account? sign in
Join our new commenting forum
Join thought-provoking conversations, follow other Independent readers and see their replies