Increased appetite for takeaways helps Just Eat to push up sales
Just Eat  allows customers in 13 countries to choose from a wide range of local take-out restaurants to place food delivery orders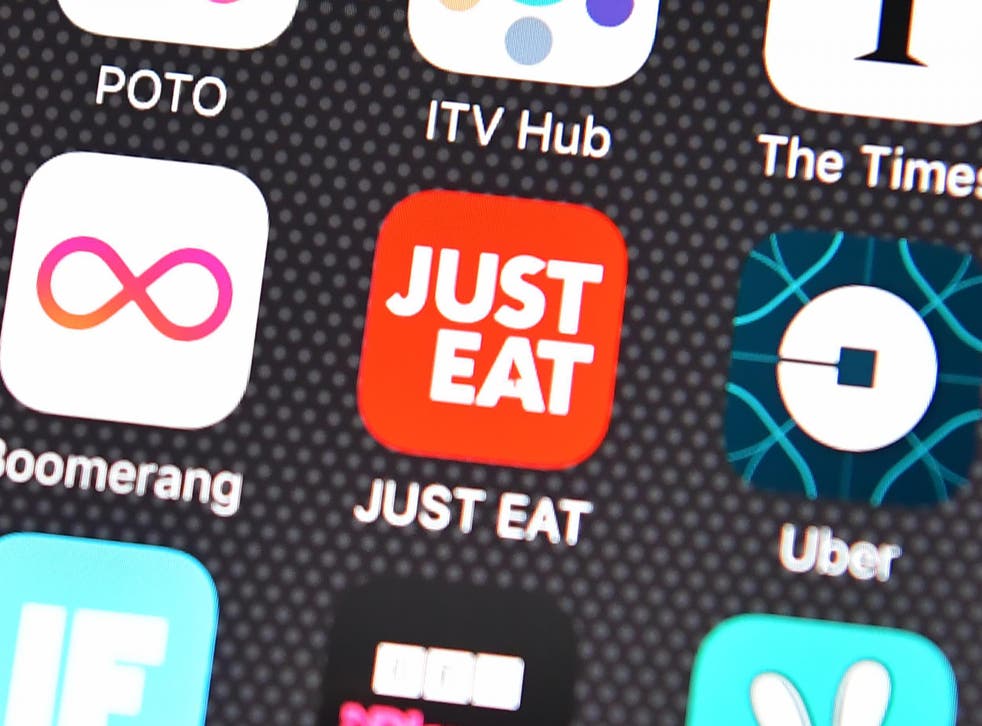 An increased appetite for takeaway orders has helped push up sales at takeaway delivery company Just Eat by nearly half.
Just Eat, which allows customers in 13 countries to choose from a wide range of local take-out restaurants to place food delivery orders, said on Tuesday that sales rose by 46 per cent to £118.9m in the first three months of 2017. Total orders were up 25 per cent on a like-for-like basis to 39 million compared to the same period last year.
Paul Harrison, interim chief executive and chief financial officer, said the figures built-on an already strong performance last year.
"Just Eat has enjoyed another period of strong growth. In addition to structural market growth, we are also seeing the benefits of on-going investment in technology and marketing," Mr Harrison said.
But investors were left unimpressed by the company's performance with shares in the company falling by 5.5 per cent in morning trade in London and closing more than 1 per cent lower on worries that the firms order growth in the UK is slowing
In the UK, orders rose by just 17 per cent during the period. That's the lowest rate of annual growth in the UK since the company went public in 2014. The company said the figure would have gone up to an increase of 19 per cent when taking this year's late Easter and the additional leap year day in 2016 into account.
The takeaway delivery company is also experiencing management upheaval, which might be unsettling some investors.
Chief executive David Buttress was forced to step down in February due to "urgent family matters". John Hughes , the group's chairman who had been standing in for Mr Buttress, last week took a leave of absence for medical reasons.
Food and drink news

Show all 35
"We believe this quarter shows [JustEat's] ability to further monetise its platform, but believe that market concerns over UK competition will linger," UBS analysts said in a note.
The company kept its guidance for full-year revenues unchanged of between £480m and £495m, and underlying earnings of between £157m and £163m.
Register for free to continue reading
Registration is a free and easy way to support our truly independent journalism
By registering, you will also enjoy limited access to Premium articles, exclusive newsletters, commenting, and virtual events with our leading journalists
Already have an account? sign in
Register for free to continue reading
Registration is a free and easy way to support our truly independent journalism
By registering, you will also enjoy limited access to Premium articles, exclusive newsletters, commenting, and virtual events with our leading journalists
Already have an account? sign in
Join our new commenting forum
Join thought-provoking conversations, follow other Independent readers and see their replies