Tech jobs pay over third less in UK compared to New York and San Francisco
 Tech employees' salaries are 37 per cent higher in San Francisco compared to London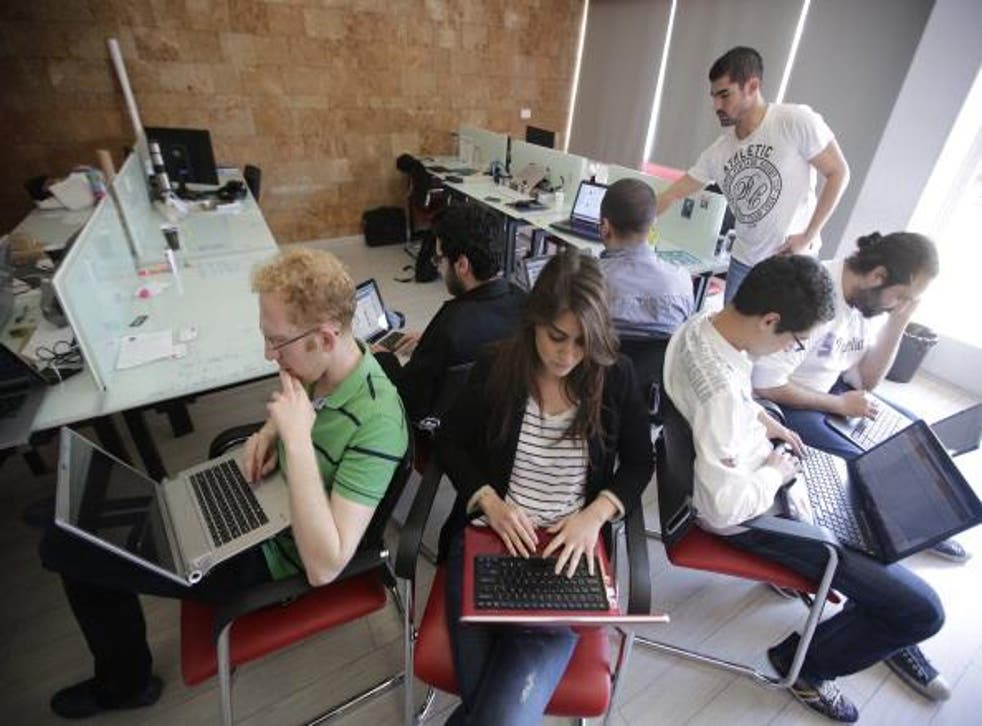 We often associate tech companies with stylish offices, an ideal work life balance and high salaries, however UK engineers are getting none of it, as a new study reveals that tech workers' salaries in London are much lower than those of their US counterparts.
UK companies offer a much lower average salary for software engineers compared to New York or San Francisco, according to data gathered by the recruiting platform Hired based on more than 80,000 interview requests and job offers.
While a developer's average salary is £54,000 in London, employees' salaries are 37 per cent higher in San Francisco, up to £86,000. In New York, they are 33 per cent higher, up to £81,000.
Curiously, UK based tech companies have more to offer to candidates coming from other US tech hubs such as San Francisco or New York.
When working in London a developper from New York could earn up to £85,000 a year, while a potential candidate from San Francisco could expect to be paid as much as £91,000 a year.
Nearly 30 per cent of UK placements were from other parts of Europe or in the US, with San Francisco developers receiving the highest number of offers from London companies.
Although a developer's salaries increase is relative to his experience, people pursing tech careers should look for jobs at bigger companies if they are aiming for a bigger paycheck, the study found.
Junior developers with a year or less of work experience can expect to make an average of £39,000, whereas a mid-level engineer with 2 to 4 years of experience can expect a salary of £48,000 on average. Senior developers and engineering managers with more than 6 years of experience can ask for more than £60,000 although this can range up to £110,000 at larger businesses or for the most senior roles.
The difference in salaries between the UK and the US comes down to a supply demand issue, according to Sophie Adelman, UK market manager at Hired. As developers become more and more important for businesses they can ask for higher salaries in the US and the trend should expand to the UK over the next few years.
"I think over the next two or three years we will see those numbers rise for UK engineers too as everyone from Mark and Spencer, to Co-op and the Financial Times is in need of developers. We are also seeing huge investment being made by companies and the government, so it will be interesting how these numbers have evolved in a year from now," Sophie Adelman said.
The study comes after Expedia was named the best UK company to work for.
The UK now ranks sixth, up from eight last year, in a list of the best places in the world to start a business, according to a Legatum Institute report out in November.
Join our new commenting forum
Join thought-provoking conversations, follow other Independent readers and see their replies