Tesco agrees £25m deal with beef and pork farmers
Josie Clarke
Thursday 08 November 2012 08:26 Comments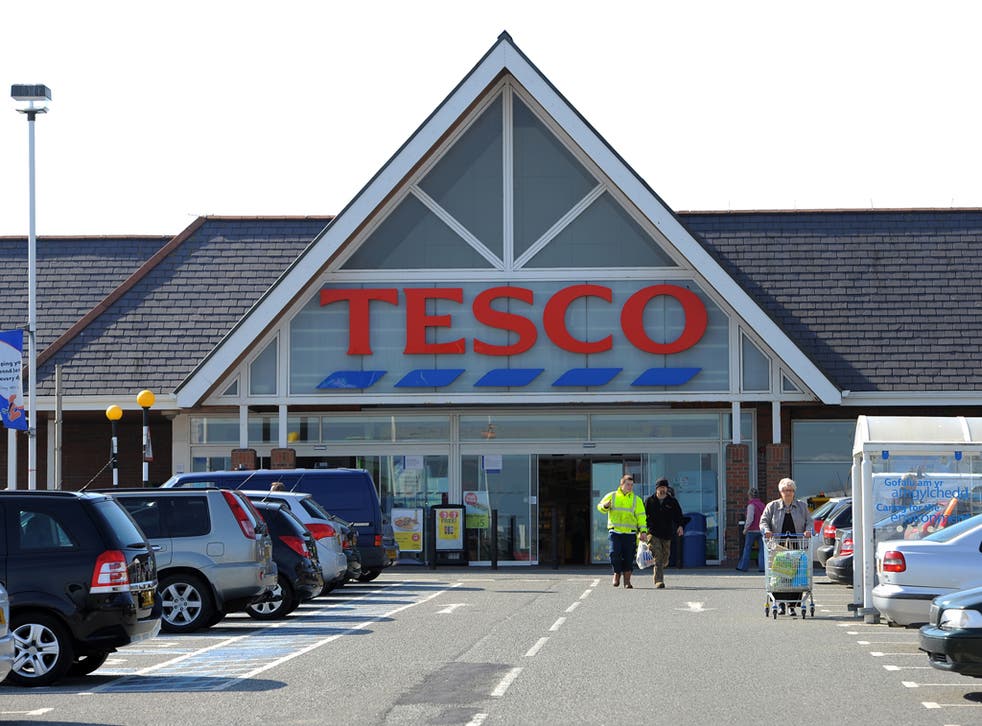 Tesco has announced a £25 million annual deal with beef and pork farmers, promising them better prices and longer contracts.
The supermarket giant - which has previously attracted criticism from farming groups for its prices and short contracts - said the move is designed to take the pressure off British suppliers following rising feed prices.
The arrangement will create two new groups run by committees of farmers and will guarantee an above-market price for beef suppliers and pork prices linked to the cost of feed.
Tesco said the "industry first" will give direct contracts lasting up to 36 months to members of the groups, giving livestock farmers more security, the ability to plan ahead and a guaranteed fair price for their meat.
The retailer will work with around 140 pig farmers who will supply the retailer with the majority of its own brand fresh pork, with prices for meat reviewed on a monthly basis taking feed into account.
Around 1,000 beef farmers will supply Tesco with all its Finest brand beef.
Asked if the deal would mean higher prices for consumers, a Tesco spokeswoman said: "There will definitely be no costs passed on to customers from the groups themselves."
NFU president Peter Kendall welcomed the announcement, saying: "Tesco's desire to establish a dedicated relationship with producers matched with a long term direct contractual commitment should be praised.
"We believe that these arrangements will foster stronger relationships with the farmers involved and ensure that Tesco is able to provide a consistent product for consumers."
Tesco's meat, fish and poultry director, Derek Lawlor, said: "As British agriculture's biggest customer, we're delighted to be announcing this new way of working with British beef and pig farmers.
"Pig farmers have been under pressure with significant rises in feed prices so it means a great deal to work in partnership with them and British beef farmers to help secure the industry's future in this country.
"Not only will our customers enjoy even more high quality, high welfare British meat in our stores, the Tesco Sustainable Farming Groups, like our pioneering dairy group before them, will guarantee farmers a fair price for their meat and allow them to invest and plan for the future."
Environment Secretary Owen Paterson said: "Farmers and retailers will thrive when they work together for the future of the whole industry. This is an excellent scheme which will give more certainty to beef and pork producers.
"Freeing up businesses from unnecessary burdens and getting them the right support will lead to a stronger UK production sector, which will allow British farmers to take advantage of the huge opportunities to supply markets at home and all over the world."
National Pig Association (NPA) chairman Richard Longthorp said: "The NPA applauds Tesco for developing its sustainable pig group and working directly with pig farmers. Creating this direct relationship with its pig farmers will bring an unprecedented level of transparency to the pricing of pigs and pork from farm to fork.
"This transparency and the direct linking of pig price to increasingly volatile costs of production should bring benefits to the whole chain through fairer sharing of risk and reward. It will also mean that Tesco will be able to secure its supply of high welfare, independently audited, British pork for its customers in the face of otherwise reducing supplies."
PA
Register for free to continue reading
Registration is a free and easy way to support our truly independent journalism
By registering, you will also enjoy limited access to Premium articles, exclusive newsletters, commenting, and virtual events with our leading journalists
Already have an account? sign in
Join our new commenting forum
Join thought-provoking conversations, follow other Independent readers and see their replies