Tesco caught out by huge demand for Hudl tablet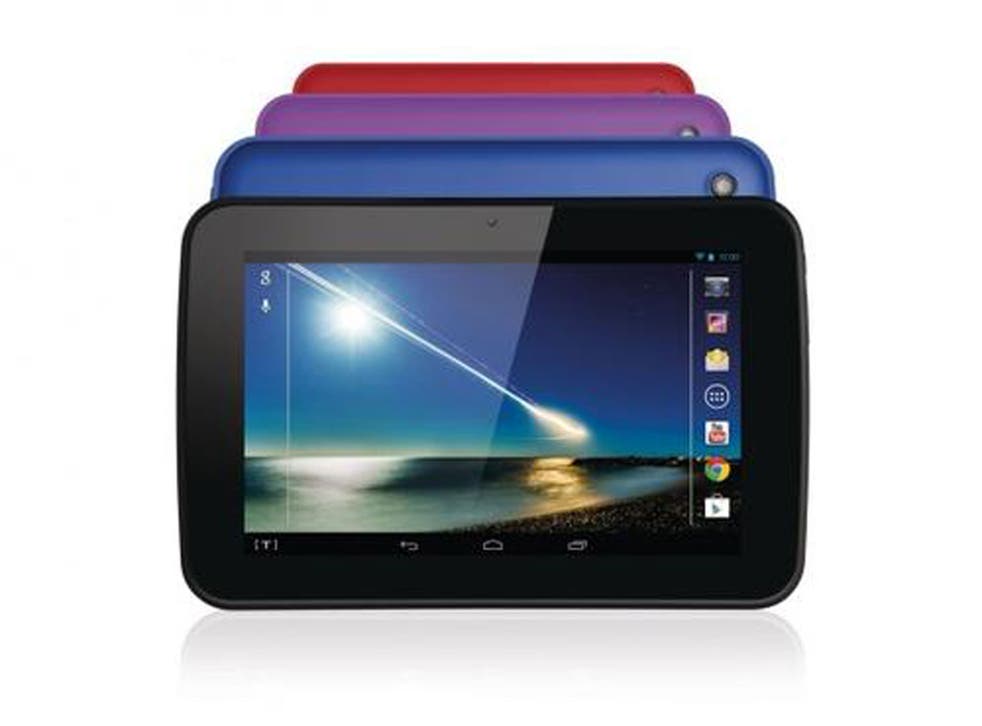 Tesco is struggling to keep up with demand for its new low-cost Hudl tablet and has run out of stock at least twice since launching at the end of September.
The supermarket giant dismissed suggestions of supply problems, despite its website yesterday showing that three of the four versions of the Hudl in black, red and blue were "currently unavailable".
Many Hudl accessories, including a power plug, headphones and protective cases, were also "unavailable" on Tesco.com. Only one version of the seven-inch Hudl tablet, in purple, was available.
Tesco, which manufactures the Hudl in the Chinese city of Wuxi, insisted it would not miss out on the festive trading rush. "We are working with our suppliers to get more Hudls in to meet demand, with regular deliveries expected especially in the run-up to Christmas," said a spokesman.
Tesco has revealed no sales figures since announcing in early October that it sold 35,000 Hudls in its first two days, but has said "it has surpassed all expectations".
Britain's biggest supermarket claimed it has been "the fastest-selling tablet we have sold at Tesco", eclipsing Apple's iPad models and arch-rival Amazon's Kindles.
Michael Comish, chief digital officer, added: "They are flying off the shelves so quickly, it's twice run out of stock."
Tesco is selling the Hudl only in its own stores and online for £119 as it looks to compete head-on with Amazon and other tech giants.
Members of its ClubCard loyalty scheme who have amassed enough points pay £60 – cheaper than the Kindle Fire, which costs from £119, and the iPad, which sells from around £349.
"Everyone is going mobile," but the cost of many tablets is "out of reach for many people", said Mr Comish. "We've made the tablet market more accessible."
Tesco is looking to increase digital revenues to offset falling sales of DVDs, CDs and printed books. It has bought the film and TV streaming site Blinkbox, which is pre-installed on the Hudl, the internet radio firm We7 and the e-book business Mobcast.
The Hudl has had largely favourable reviews from gadget experts.
Join our new commenting forum
Join thought-provoking conversations, follow other Independent readers and see their replies