Tesco food waste increases to the equivalent of 119m meals in 2016
Tesco is the only supermarket to disclose how much food it wastes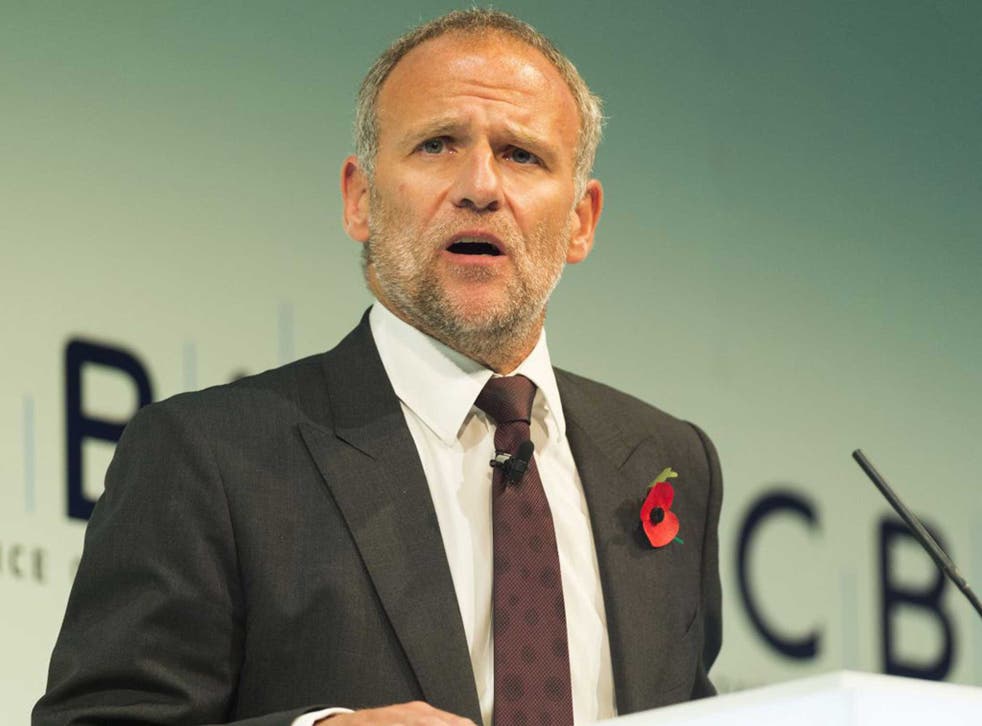 The amount of food wasted by Tesco rose 4 per cent in the year ending April 2016 to the equivalent of around 119 million meals.
The figures have emerged after Dave Lewis, Tesco chief executive, gave a speech calling for businesses to do more to tackle food waste, including making public the amount of food that gets thrown away.
Tesco is the only supermarket to disclose how much food it wastes. It started to disclose the numbers in 2013 in an effort to improve transparency and better identify the areas of the food chain where food was going missing.
Dave Lewis, who took the helm at the UK's biggest supermarket in 2014, told the Global Summit of the Consumer Goods Forum: "When I arrived at Tesco, we were the only UK retail company to publish our food waste data.
"What the data shows is that it's clear where we need to focus our efforts … nearly three years after we announced it, we are still the only UK retailer publishing our data."
Tesco said in its annual report in April that the amount wasted increased from 55,400 tonnes in the year ending 2015 to 59,400 tonnes in the year ending 2016, or the equivalent of 119 million meals, if a meal weighs 0.5kg.
It defines waste as any product that isn't used to feed humans, including the 17,800 tonnes of bakery food sent to animal feed or other waste sent for anaerobic digestion, where it is turned into energy.
Tesco does not send any wasted food directly to landfill.
Waste from beer, wines and spirits were also blamed for the rise. The amount wasted equals one in every 100 food products sold by Tesco in the year to April 2016.
Not all Tesco departments wasted more food than last year. Produce waste was down 2 per cent on last year. Tesco has introduced more "wonky" or imperfect vegetables that might have previously been thrown away because they do not look aesthetically "perfect".
An extended range of wonky vegetables called Perfectly Imperfect was launched in stores in February. Lewis said that the healthiest food, like fresh produce, is often the most wasted. In the UK around 800,000 tonnes of fresh vegetables and salads are wasted annually.
The exercise it takes to burn off high-calorie foods

Show all 10
Tesco has also pledged to redistribute all of its edible food waste to charity by 2017.
A record 9,070 tonnes of food, including 8,084 tonnes of surplus food from retailers and manufacturers, were served up as meals by charities, according to FareShare, a food redistribution charity.
Tesco, Sainsbury's, Asda and Co-op work with FareShare to pass on food that is still good to eat, but has gone through as waste because it was over-produced, labelled wrongly, or passed a short shelf life.
Register for free to continue reading
Registration is a free and easy way to support our truly independent journalism
By registering, you will also enjoy limited access to Premium articles, exclusive newsletters, commenting, and virtual events with our leading journalists
Already have an account? sign in
Register for free to continue reading
Registration is a free and easy way to support our truly independent journalism
By registering, you will also enjoy limited access to Premium articles, exclusive newsletters, commenting, and virtual events with our leading journalists
Already have an account? sign in
Join our new commenting forum
Join thought-provoking conversations, follow other Independent readers and see their replies