Tesco in crisis: City fears £250m profit debacle could be just the start
Analysts said the astonishing size of the shortfall in its profits admitted to yesterday seemed to be related to one relatively narrow area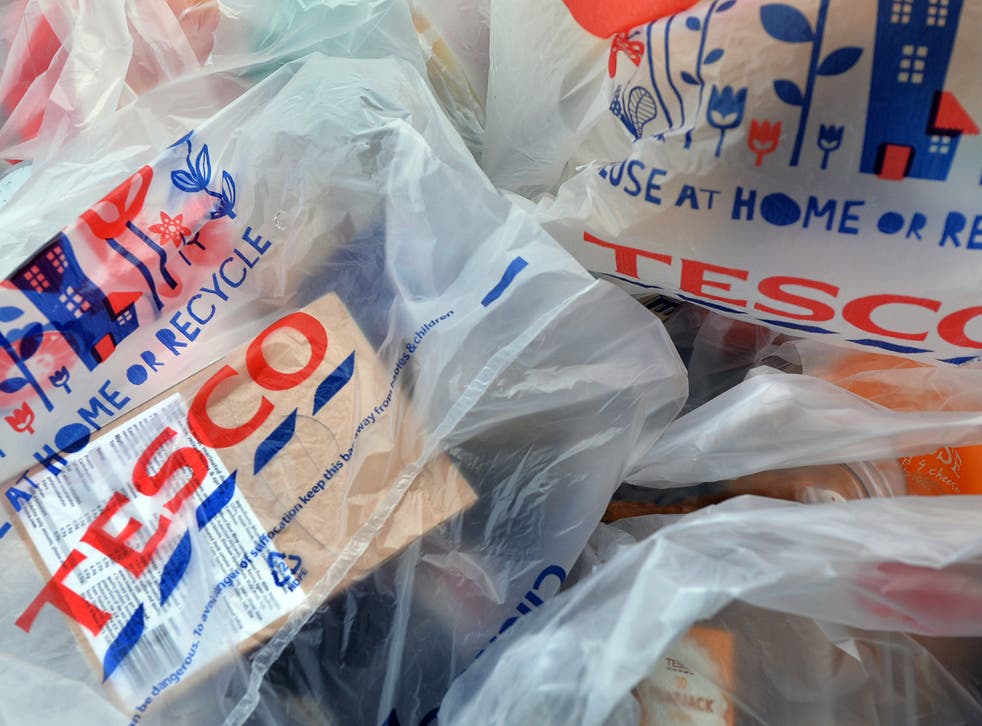 The £250m profit hit to Tesco from its accounting scandal could just be the first of many for the stricken supermarket, analysts feared last night.
Investors sold the shares heavily, leaving them at 11-year lows, fearing the situation may get so bad that the company has to tap the markets for hundreds of millions of pounds to shore up its finances. Tesco has already said it is slashing its dividend to enable it to cut its prices, and an emergency rights issue – the sale of new shares – would only make the stock even less appealing to investors.
Analysts said the astonishing size of the shortfall in its profits admitted to yesterday seemed to be related to one relatively narrow area, and they feared that further investigations could find errors elsewhere.
HSBC's head of European consumer retail research, David McCarthy, said: "This raises the spectre that there could be more issues across the group. Carrefour had a similar problem in Brazil and it took several profit warnings before the matter was cleared up."
Tesco: the suspended executives

Show all 4
He concluded: "In our view, investing in Tesco is investing in the unknown and is high risk… Many issues remain unanswered and the possibility of a rescue rights issue should not be ignored." He highlighted that the problems to which it had admitted referred only to the UK food business. Therefore, he said, there could be further problems in the international and non-food departments, both of which make hundreds of millions of pounds of profit a year.
The suggestion of foul play, inherent in the hiring of the City law firm Freshfields, added further uncertainty to the extent of the mess that is yet to be uncovered.
Small investors who might consider the precipitous share price collapse as a buying opportunity were urged to be cautious. Jim Osman at Edge Consulting Group said: "We strongly advise investors to stay away. Tesco's senior management team has severely misrepresented its figures and losses are just the start of major problems for the business."
He was among many advising a dramatic corporate restructuring of the company, urging management to break the business up and sell off its £20bn property portfolio. Speculation in the City meanwhile began to veer towards the once unthinkable: that Tesco, having lost another £2bn in value yesterday, is now valued at an increasingly affordable £16bn, and could fall prey to an outright takeover.
Not all investors were mourning the company's woes, however. Analysis of the share register by The Independent reveals that two hedge funds – Lansdowne Partners and Lone Pine Capital – have taken out enormous bets against the company's share price. While it is impossible to tell exactly how much profit they make each time the price falls, the size of their bets is striking. Lone Pine has bought a "short" position on 56 million Tesco shares, while Lansdowne has shorted 50.4 million.
London-based Lansdowne, run by Stuart Roden and Pete Davies, is famous for spotting early the weak stocks whose shares are likely to fall. Its funds had a record year last year, partly due to its negative stance on the supermarkets, having bet heavily against Wm Morrison as well as Tesco. The hedge fund is famous for its reading of financial stocks, making around £100m during the financial crisis after deciding that Northern Rock was unstable. It was also an early investor in Royal Mail.
Perhaps the biggest loser, however, has been Warren Buffett. The so-called Sage of Omaha has lost millions of pounds on his duff investment in Tesco. His Berkshire Hathaway investment fund, which already held nearly 260 million Tesco shares, decided last October to take a big punt on the price rising. Bloomberg data shows it spent £260m buying about 75 million more shares, only to see the price fall almost immediately. The fund sold about 20 million to narrow its losses but then in December decided to pile back in again, only to see the price continue to fall.
It is now down by about £112m, on top of the decline in value of Mr Buffett's previous long-term holding of 260 million shares.
Last night, there was more gloom for Tesco as the ratings agency Fitch put the company's credit evaluation on "rating watch negative" – one step away from a downgrade that would lead to far higher interest rates on Tesco's debt. Fitch said one of the key factors for its decision was the risks around the way the company has been governing itself.
Questions over governance were laid at the door of Tesco's chairman, Sir Richard Broadbent, who many analysts said could be forced to resign over the scandal.
Sir Richard is remembered in the City for having been chairman of the risk committee at Barclays between 2006 and 2010, before becoming deputy chairman for a year and then resigning.
He joined the board of Barclays plc in September 2003 and retired as deputy chairman in 2011, before the Libor-fixing controversy claimed the scalp of chief executive Bob Diamond.
Register for free to continue reading
Registration is a free and easy way to support our truly independent journalism
By registering, you will also enjoy limited access to Premium articles, exclusive newsletters, commenting, and virtual events with our leading journalists
Already have an account? sign in
Register for free to continue reading
Registration is a free and easy way to support our truly independent journalism
By registering, you will also enjoy limited access to Premium articles, exclusive newsletters, commenting, and virtual events with our leading journalists
Already have an account? sign in
Join our new commenting forum
Join thought-provoking conversations, follow other Independent readers and see their replies