Tesco torn apart as watchdog finds supermarket repeatedly withheld payments from suppliers
But chief executive claims grocer's worst excesses are now in the past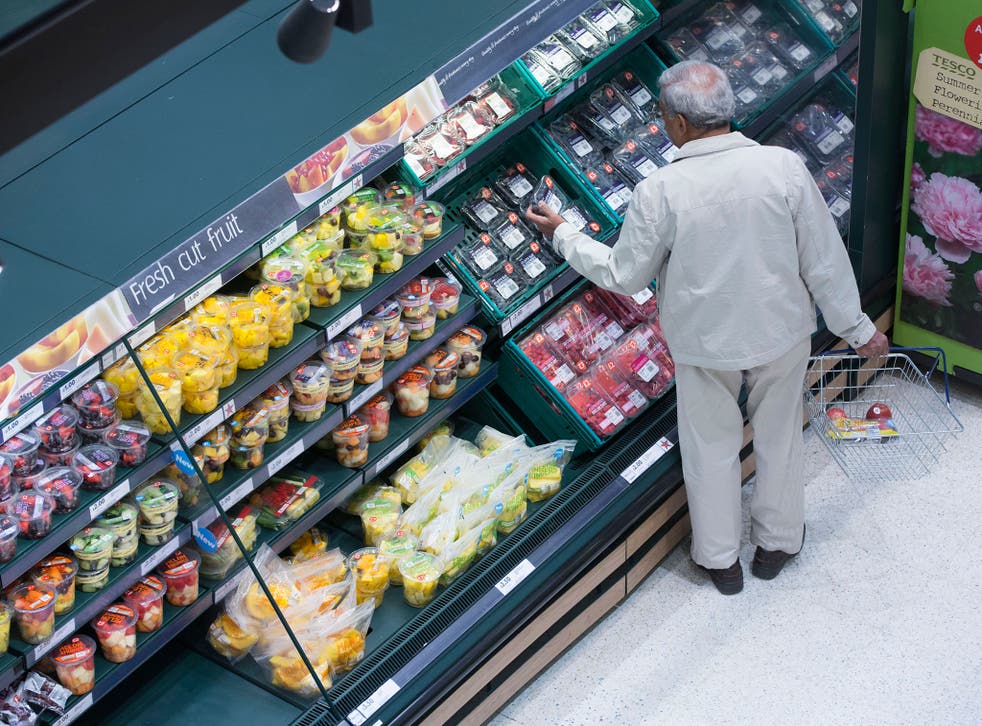 Tesco deliberately and repeatedly withheld money owed to suppliers to boost its sales performance artificially, in a serious breach of supermarket regulations, the sector's watchdog has found.
The Groceries Code Adjudicator also said that the supermarket would encourage suppliers to give it extra cash in return for more control over where products appeared on shelves or to avoid losing out to rivals. In the weeks leading up to Tesco's results presentations to the City and investors, buyers were also encouraged to push suppliers even harder to accept payment delays in order to flatter the sales figures, according to the findings.
The matter of misreporting to the stock market is now being investigated by the Serious Fraud Office (SFO).
Christine Tacon, the head of the GCA, demanded that Tesco improve relations with suppliers, stop taking money from them without permission and speed up correction of the many errors that would occur on its payment systems. She also said that all finance and buying teams must be trained in the findings of the investigation.
Her report came as the Tesco chief executive, Dave Lewis, issued another public apology to suppliers about the issues raised and insisted that new safeguards were in place to avoid future problems.
However, the report was also the trigger for lawyers for a group of investors to write to the company. It was the first step towards a lawsuit for lost earnings as a result of the share price crash when it was revealed that profits had been inflated.
The 60-page document is the first significant report into Tesco's internal workings since it admitted that it had overstated profits under the leadership of its former chief executive, Phil Clarke. It paints a picture of a culture where staff were encouraged to boost margins at any cost and ignore pleas for payment. In one case Ms Tacon found that Tesco had withheld a multimillion-pound payment to one supplier for more than two years. Several suppliers also made payments of £1m to Tesco, regardless of whether more of their products had been sold.
Ms Tacon said: "A Tesco list of methods for meeting the half-year target included 'not paying back money owed'. The evidence I received revealed a number of examples of Tesco deliberately deferring payment of money in order to maintain its margin at key financial reporting periods.
"I find that Tesco knowingly delayed paying money to suppliers in order to improve its own financial position."
She added: "In particular, requests for payments to meet margin targets appeared to be more prevalent at the end of trading periods. Some suppliers reported that what set Tesco apart from other retailers was the pressure it put on suppliers at the end of a financial quarter, half-year or full year.
"It is very clear that delay in payments was a widespread issue that affected a broad range of Tesco suppliers on a significant scale."
Ms Tacon also pointed to the "reluctance of some Tesco buyers to proactively engage in the resolution of payment disputes. There were times when Tesco did not appear to even attempt to resolve supplier concerns before unilaterally deducting money from suppliers."
In some cases, suppliers in dispute were forced to call Tesco's service centre in Hindustan, even though staff there were not authorised to make payments. She added: "The most shocking thing I found was how widespread it was…. Every supplier I spoke to had evidence of delays in payment."
Bosses were in breach of the groceries code on payment delays, but not on charging suppliers directly for prominent positioning on shelves, she said.
However, the adjudicator did find examples of indirect charging, with suppliers paying hundreds of thousands of pounds to become part of the supermarket's range review, or "category captaincy", which allowed them to be the dominant product in a category. Tesco claimed these policies had since been eradicated, and Ms Tacon said she would look more closely at the wording of the code to see whether it needed changing in light of the indirect links between suppliers making payments and getting prominent shelf positions or the ear of buyers.
The report led to the third-party litigation finance group Bentham Europe, which represents between 50 and 100 institutional investors in Tesco, revealing that it had appointed the law firm Stewarts Law to write to the supermarket to start formal legal action.
Sean Upson, the Stewarts Law partner in charge of the Tesco claim, said: "There is mounting public evidence that Tesco's management were aware that the financial statements were untrue or misleading, and claims against Tesco have a solid basis."
Experts said the amount owed could run into hundreds of millions of pounds. Last year, Tesco settled a case in the US with investors for $12m(£8m).
David Scott of Scott & Scott, the law firm representing Tesco Shareholder Claims Ltd, which is filing a separate suit, said it would wait for the SFO report before pressing ahead with its claim.
Mr Lewis said no money has been set aside by Tesco to cover any legal costs. He has since introduced simpler contracts with suppliers and accepted the report in full, saying the worst of Tesco's excesses were now a thing of the past.
Join our new commenting forum
Join thought-provoking conversations, follow other Independent readers and see their replies