Tesco profits to hit nine-year lows as the empire goes into meltdown
City says worse is to come as need for fundamental overhaul confronts the new chief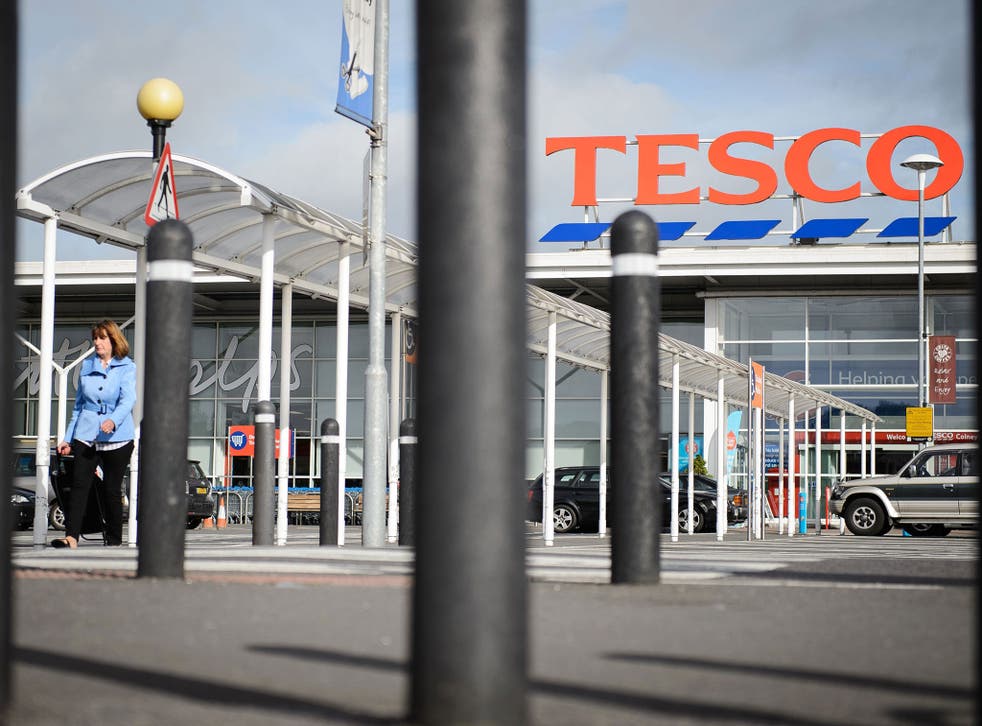 Experts predicted worse still to come at Tesco yesterday after the supermarket giant warned that profits would fall to levels not seen since 2005.
Analysts suggested its new chief executive, Dave Lewis, would need at least six months to get to grip with the business, saying it needs a "fundamental overhaul". Its shares have tumbled 40 per cent in just five years.
Most of the work of the former chief executive Sir Terry Leahy has unravelled, with UK profits – which account for about two-thirds of the business – expected to fall by 12 per cent this year to between £2.4bn and £2.5bn, despite the company spending close to £15bn.
The problems were laid bare last night as the latest market data from Nielsen showed Tesco's market share had collapsed by 5.9 per cent to 28.2 per cent in the last three months compared with a year ago.
Its chairman, Sir Richard Broadbent, took the unilateral decision to draft Mr Lewis in a month earlier than expected and gave him carte blanche for a complete overhaul.
He said expected cuts to this year's capital expenditure would also increase by £400m to £2.1bn, saving £600m compared with last year.
A store refurbishment programme, which Tesco privately admits has not worked as well as hoped, and its IT budget, possibly including its online movie service Blinkbox, are expected to yield early savings.
The interim dividend was also slashed by 75 per cent with no news on whether the full dividend will fall to the same extent. Tesco shares fell nearly 7 per cent to 229.95p.
Sources suggested Mr Lewis could use the huge cut in the interim payout as a bargaining tool with shareholders, asking them whether they want to keep receiving a hefty dividend or see the money used to improve the business.
Several of former boss Phil Clarke's ideas are expected to bite the dust, as yesterday became his final day working at Tesco's head office. Mr Lewis will start on Monday.
The latest profit warning is the second in just over a month – with the first at the end of July leading to the sacking of Mr Clarke – as senior staff started calculating the numbers for its interim results, due in October.
Pressure is also mounting on Sir Richard, with some suggesting he too may have to fall on his sword for letting problems get as bad as they have.
Darren Shirley, a retail analyst at Shore Capital, said the announcement "represents the inverse of whatever the icing on the cake stands for".
He added: "It is very disappointing to see this update, which fundamentally raises questions in our minds about the capability of the management under Mr Clarke.
"We need to await [Mr Lewis'] prognosis of how he perceives the prospects at the most fundamental level for Tesco."
Bruno Monteyne, a former Tesco executive and retail analyst, agreed and warned more pain was on its way. "Without knowledge of the new strategy, we cannot conclude how much investment it will take and we cannot expect any sudden reversal in trading fortunes to stem the negative operational gearing," he said.
Join our new commenting forum
Join thought-provoking conversations, follow other Independent readers and see their replies