Tesco's boardroom clearout continues
Tesco has been hit by a total of nine boardroom casualties from a series of profit warnings and an accounting scandal
Simon Neville
Wednesday 06 May 2015 08:01 Comments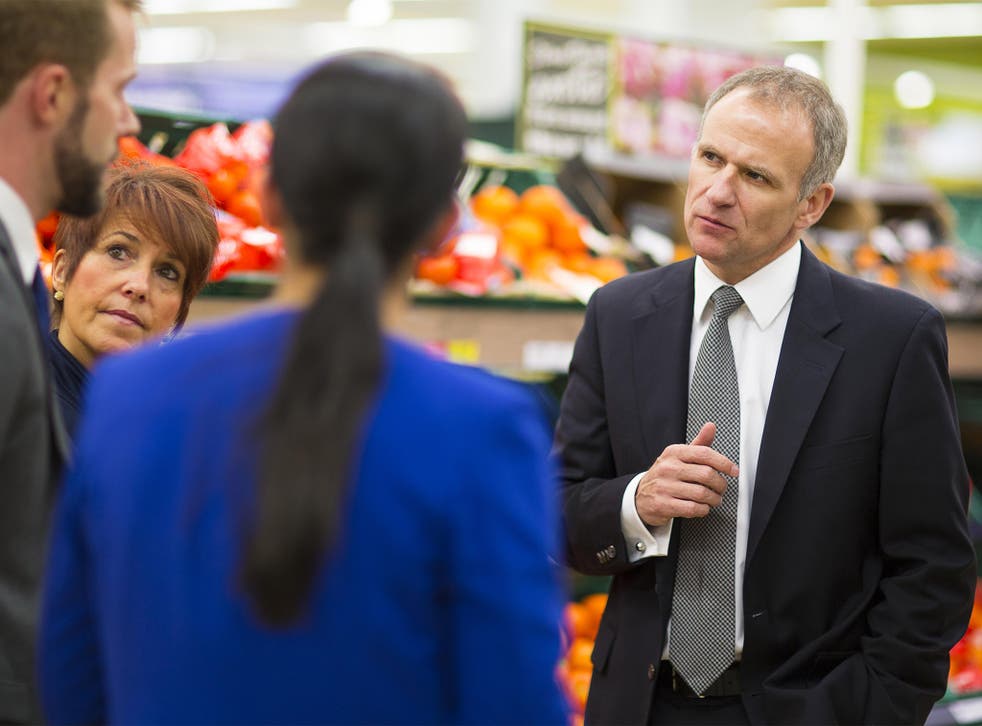 Only one non-executive remains on the board of Tesco from the discredited Phil Clarke-era and two more directors quit the supermarket.
Ken Hanna and Stuart Chambers both revealed they would leave the business later this year, leaving a total of nine boardroom casualties from a series of profit warnings and an accounting scandal being investigated by the Serious Fraud Office.
Both non-executives declined to comment on their reasons for leaving the supermarket, but many in the City believed the only way for Tesco to put its troubled past behind it would be with a complete boardroom overhaul.
In the last year, Mr Clarke, the chief executive, Laurie McIlwee, the finance director, Richard Broadbent the chairman, along with non-executives Liv Garfield, Patrick Cescau, Gareth Bullock and Jacqueline Tammenoms Bakker, have all left.
Most served between five and six years, although Ms Garfield only served three before quitting. Deanna Oppenheimer remains the only non-executive from Mr Clarke's time running the company.
The unprecedented boardroom cull took place after £263m of profits had been misstated and followed years of calls for more directors with retail experience to scrutinise the actions of executives.
Since Mr Clarke's sacking, Dave Lewis, the new chief executive, has presided over the worst set of results in the supermarket's history, revealing a pre-tax loss of £6.4bn – one of the biggest losses in UK corporate history – as shoppers flocked to rival stores.
Earlier this year, John Allan was appointed the new chairman of the group, and some directors with retail experience have been appointed.
Register for free to continue reading
Registration is a free and easy way to support our truly independent journalism
By registering, you will also enjoy limited access to Premium articles, exclusive newsletters, commenting, and virtual events with our leading journalists
Already have an account? sign in
Join our new commenting forum
Join thought-provoking conversations, follow other Independent readers and see their replies