Tesco shares crash as new chief keeps his strategy under wraps
Chief executive Dave Lewis ditches the chauffeur as profits dive, accounting scandal worsens, and the chairman walks the plank
Simon Neville
Friday 24 October 2014 11:49 Comments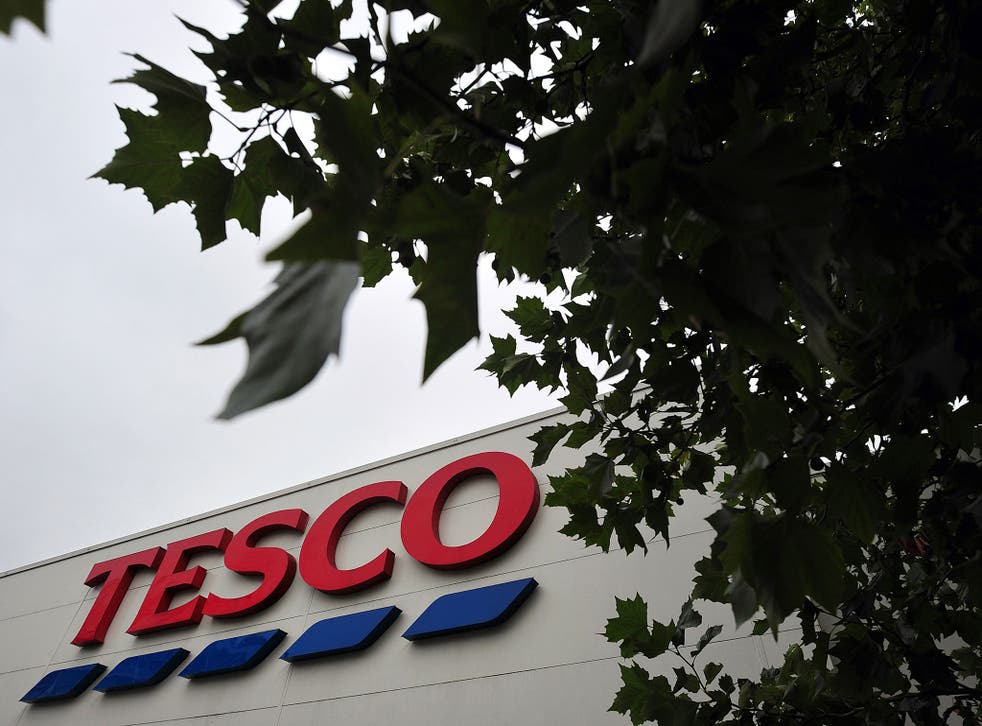 Tesco hit rock bottom last night as its shares tumbled to an 11-year low following the refusal of the new chief executive Dave Lewis to reveal his plans for tackling the supermarket's spectacular decline.
Investors piled out of the struggling supermarket as profits slumped 92 per cent to £112m and the new boss, who started seven weeks ago, scrapped the tradition of giving the markets guidance on Tesco's future profits.
He set out broad ambitions to rebuild trust, rein in costs and lead by example, but failed to win over shareholders due to a lack of substantive detail.
Tesco shares closed down 6.5 per cent at 171p. The supermarket's debt was also downgraded last night by Moody's to just one notch above junk, and placed on review for further downgrades as the credit-rating agency scrutinised its latest trading figures.
Cost cutting also hit Tesco's head office, as Mr Lewis revealed he had scrapped the use of personal chauffeurs for senior directors and urged fellow executives to travel to and from London and the supermarket's Cheshunt, Essex, headquarters by train instead of car.
Mr Lewis added: "I think what happens in a business like Tesco is you need to set the tone from the top. Have I seen a change in behaviour over the last six or seven weeks around cost? Yes I have."
Two of the five private jets owned by the company are also expected to be sold next week, with the remaining planes still on the market.
The plunge in profits and the share price came on a whirlwind day that also saw the Tesco chairman Sir Richard Broadbent quit, UK sales dropping by 4.6 per cent, and the revelation that the £250m accountancy scandal was actually £263m and stretches back over three years instead of six months, as previously thought.
Mr Lewis attempted to set out some of his vision for the supermarket group, highlighting key areas including the need to reduce the company's debt, cut some of the 32 offices it has around the country and reduce ranges in stores.
However, he scrapped all future guidance over what full-year profits could be and said no grand strategy will be presented.
Mr Lewis said: "Everybody's been saying to me, 'Dave, when are you going to reveal your strategy – when is there going to be an announcement about what you're going to do?' And I won't be doing that because strategies are constantly evolving.
"So, there won't be an announcement of Tesco's new strategy. That will be for me and the management teams only."
He also refused to rule out a possible rights issue but said there are no plans on the table at the moment. "We think there is much more we Tesco's investigation into the missing £263m has been given to regulators can do to release value and we will go there first before any rights issue. We are not currently working on a rights issue but we will never say never."
The new boss added that parts of its portfolio of businesses, including the online-streaming service Blinkbox and its international divisions, could be sold off. "We are doing a full-scale review of the whole group. We reserve the right to look at everything."
Top of his list is attempting to stem the flow of deserting shoppers, with Tesco losing more customers, faster, than any of its competitors. A 5.5 per cent sales decline in the last three months, on a like-for- like basis, showed the rate of decline is speeding up.
Mr Lewis tried to draw a line under the accounting scandal that has seen eight directors suspended and left the company's commercial department in tatters, as he revealed there has been a £263m profit overstatement.
This was £13m more than first thought and the investigation by Deloitte, the accountants, and the law firm Freshfields also uncovered that the practice of shifting payments into the wrong reporting period had been going on for far longer than the original six months first reported.
Sir Richard Broadbent resigned from the board after weeks of suggestions that his position had become untenable. However, the departing chairman said he had not been forced to leave and chose to quit without any pressure from shareholders.
Sir Richard added: "Tesco clearly had and still has internal business and cultural issues. These issues are a matter of profound regret for me personally, for the board and for the company. This is not a happy day."
Mr Lewis also revealed that the investigation has been handed on to the Financial Conduct Authority, which is expected to take several months to consider further action, after Deloitte and Freshfields collected 6.3 million emails and reviewed 18,000 invoices.
With fines and prosecutions still a possibility while the City watchdog investigates, Tesco also revealed it has withheld payoffs to the former chief executive Philip Clarke and former finance chief Laurie McIlwee until the investigation is completed.
Mr Clarke remains employed by Tesco until January and continues to earn his £95,000-a- month salary, although Mr Lewis said he has had no contact with the former boss.
However, Mr Clarke will no longer be entitled to use a chauffeur, with Mr Lewis creating a pool of drivers instead. He said the drivers would only be used by him if it was absolutely necessary because he was dealing with confidential information.
The new boss added that he was keen for other executives to follow his lead and urged them to ask what the customer would think if they knew what company cash was being spent on.
By comparison, Mr Clarke was often accused of being fond of the executive privileges attached to the top job. He once famously took delivery of a Ferrari during a training day, and was often seen in his Range Rover on company grounds.
Tesco's rise and fall: A timeline to trouble
February 2011: Sir Terry Leahy steps down as chief executive on his 55th birthday after 14 years in charge, overseeing a leap in pre-tax profits from £750m in 1997 to £3.4bn at his last set of annual figures in April 2010. Tesco's market share stands at 30.5 per cent.
January 2012: Tesco's first profit warning in almost 20 years after poor Christmas trading as it finds itself squeezed by discounters Aldi and Lidl and upmarket Waitrose and Marks & Spencer.
April 2013: Posts first fall in annual profits in 19 years, hit by a £1.2bn charge on its US Fresh & Easy chain.
February 2014: Supermarket promises to spend an additional £200m on lower prices for basic products, and to rein in annual capital spending.
April 2014: Profits fall 6.9 per cent to £3.05bn for the year to 22 February.
June 2014: Reports a 3.7 per cent fall in like-for-like sales for the first quarter.
July 2014: Announces that Unilever's Davis Lewis will replace Philip Clarke as chief executive on 1 October.
August 2014: The change at the top is brought forward a month as another profits warning is issued.
September 2014: The previous month's guidance turns out to be too optimistic as Tesco reveals it has overstated profits by £250m and calls in Deloitte to investigate.
October 2014: The Financial Conduct Authority launches an inquiry into the numbers as the company suspends a total of eight executives.
Filling the role: The shortlist
Tesco chairman Sir Richard Broadbent decided to hang up his price gun and resigned yesterday, leading to intense speculation over who will take over his role.
Former Asda boss Archie Norman is the bookies' early favourite with Paddy Power and William Hill offering 5-4 and 3-1 odds. The 60-year-old was credited with turning Asda into the second biggest supermarket in the UK and would answer shareholders' pleas for more retail experience on the board.
Another former Asda boss, Allan Leighton, is priced at 5-1, while other retailers in the frame include retiring Kingfisher boss Sir Ian Cheshire, former Tesco lifer and current British Land chairman John Gildersleeve, and Sports Direct founder Mike Ashley.
Internal appointments could also be a possibility, with Compass chief executive Richard Cousins, who was recently made a Tesco non-executive, given a 9-1 chance by William Hill for the top job. Former Tesco boss Terry Leahy is rated a 12-1 shot, but investors may be hard to convince as many blame him for the supermarket's current problems.
Register for free to continue reading
Registration is a free and easy way to support our truly independent journalism
By registering, you will also enjoy limited access to Premium articles, exclusive newsletters, commenting, and virtual events with our leading journalists
Already have an account? sign in
Join our new commenting forum
Join thought-provoking conversations, follow other Independent readers and see their replies