Tesco shares dive to 14-year low on new profit warning
Supermarket warns full year profits won't exceed £1.4 billion, below analyst estimates, and well below its own guidance for the year of £2.4bn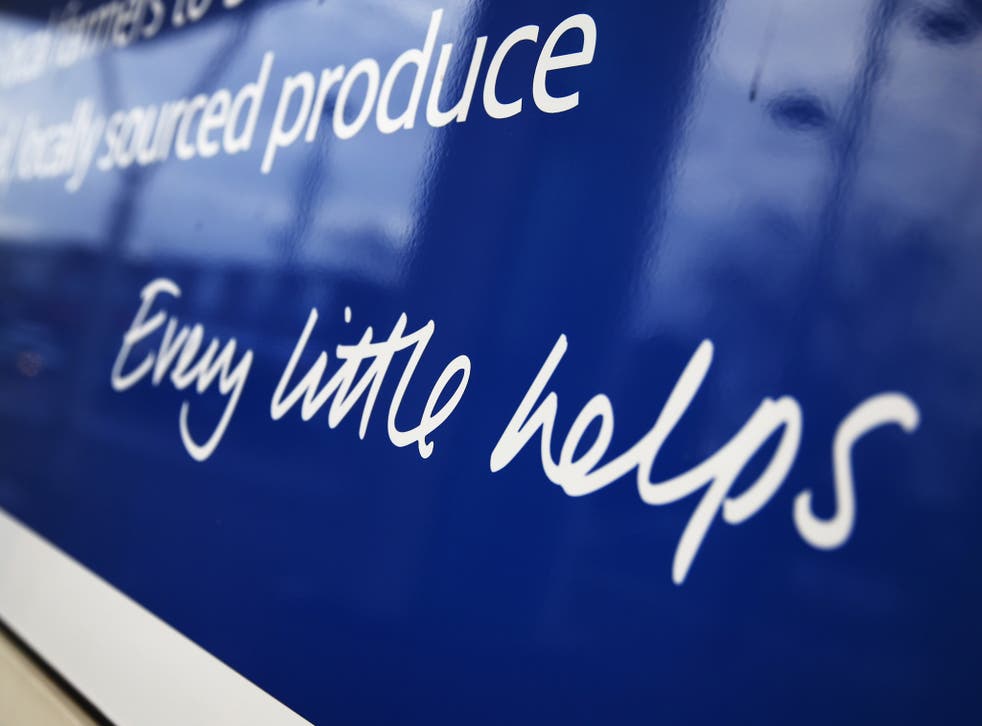 Shares in Tesco plunged 16 per cent in early London trading after the supermarket giant issued yet another profit warning.
The stock touched a 14-year low after it warned its full year profits will not exceed £1.4 billion - well below analyst estimates looking for £1.8 billion to £2.2 billion .
Britain's biggest supermarket is recovering from an accounting scandal after it admitted profits had been misreported by £263 million. Initially, Tesco said the overstated profits only related to the first six months of the financial year but it was later revealed that the misreporting had been taking place for more than three years.
The supermarket was left fighting a war on two fronts as it seeks to restore its image under new boss Dave Lewis while fending off pressure from German discounters - Aldi and Lidl- which have rattled the hegemony of the Big Four supermarkets in recent years. We take a closer look at where it all went wrong for the supermarket giant:
Tesco's rise and fall: A timeline to trouble
February 2011: Sir Terry Leahy steps down as chief executive on his 55th birthday after 14 years in charge, overseeing a leap in pre-tax profits from £750m in 1997 to £3.4bn at his last set of annual figures in April 2010. Tesco's market share stands at 30.5 per cent.
January 2012: Tesco's first profit warning in almost 20 years after poor Christmas trading as it finds itself squeezed by discounters Aldi and Lidl and upmarket Waitrose and Marks & Spencer.
April 2013: Posts first fall in annual profits in 19 years, hit by a £1.2bn charge on its US Fresh & Easy chain.
February 2014: Supermarket promises to spend an additional £200m on lower prices for basic products, and to rein in annual capital spending.
April 2014: Profits fall 6.9 per cent to £3.05bn for the year to 22 February.
June 2014: Reports a 3.7 per cent fall in like-for-like sales for the first quarter.
July 2014: Announces that Unilever's Davis Lewis will replace Philip Clarke as chief executive on 1 October.
August 2014: The change at the top is brought forward a month as another profits warning is issued.
September 2014: The previous month's guidance turns out to be too optimistic as Tesco reveals it has overstated profits by £250m and calls in Deloitte to investigate.
October 2014: The Financial Conduct Authority launches an inquiry into the numbers as the company suspends a total of eight executives.
Legendary American investor Warren Buffett of Berkshire Hathaway concedes buying shares in Tesco was a "huge mistake" and sells large stake in the supermarket chain in a humiliating episode for Tesco.
23 October: The supermarket releases interim results and it not a pretty sight: the black hole had cost the supermarket more than expected - to the tune of £263 million- and the practice had been going on for years, not months.
Shares took a battering after it also unveiled profits were down 92 per cent. Chairman Sir Richard Broadbent announced his resignation and boss Lewis was criticised after failing to provide details about his strategy.
December 2014: Tesco shares under pressure (again) on latest profit warning. Supermarket says full year profits won't exceed £1.4 billion - below analyst estimates. The supermarket had already lowered its profit forecast for the year from £2.8bn to £2.4bn in August.
Join our new commenting forum
Join thought-provoking conversations, follow other Independent readers and see their replies