Tesco urged to split itself in three to fend off challenge from rivals
Bruno Monteyne suggests three separate stores: a high-end "Finest" store that will compete with the likes of Waitrose, the regular Tesco operation, and a discount chain to take on Aldi and Lidl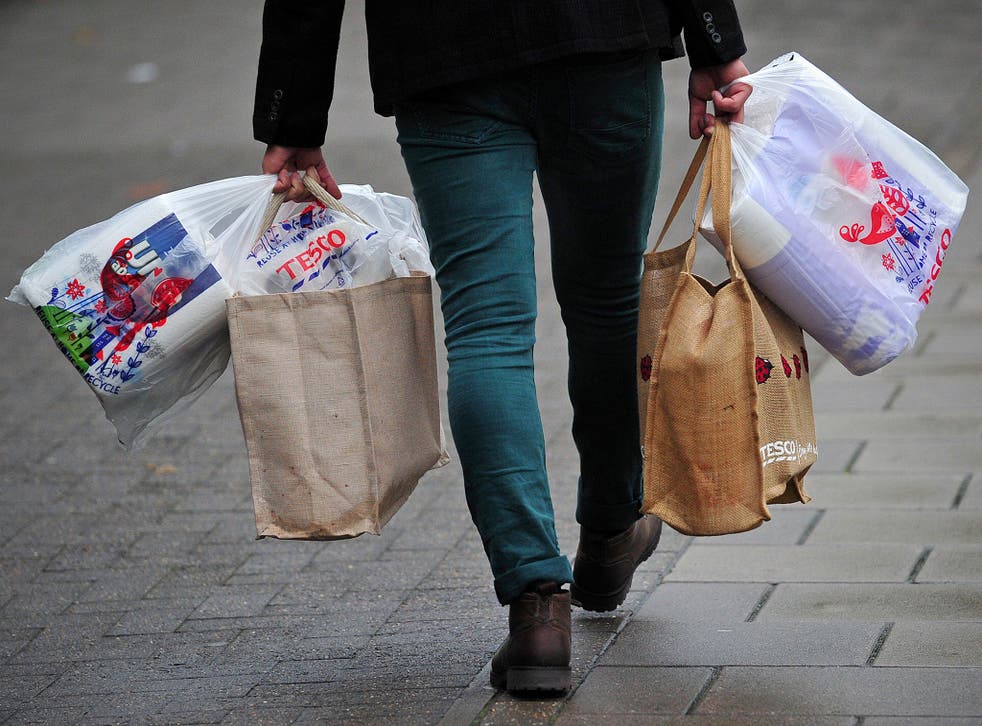 Tesco's incoming chief executive is facing calls from a leading industry analyst to break the supermarket into three parts to help the struggling retailer turn its fortunes around.
Bruno Monteyne, an analyst at Bernstein Research, is calling for Tesco's incoming chief executive, Dave Lewis, to split the supermarket into three separate stores: a high-end "Finest" store that will compete with the likes of Waitrose, the regular Tesco operation, and a discount chain to take on Aldi and Lidl.
Mr Monteyne believes a split is the only way that Mr Lewis can stop a slow decline at the retailer. Outgoing boss Philip Clarke was pushed out by investor pressure last month following a rare profits warning from the retail giant.
Mr Monteyne, himself a former Tesco executive, said: "Splitting themselves into different channels allows them to use different strategies with different customers."
"Rip out 20 per cent of the range, have cheaper shelving and cheaper products in the more deprived areas and give customers a better deal. In London, where people want someone behind the counter who knows the difference between a parma ham and a serrano ham, that requires more investment."
In a research note outlining his suggestions Mr Monteyne admits that his views have been received as "eccentric or radical" by most in the sector but he argues that "this is exactly what Tesco needs".
Supermarkets currently use the same prices for products nationally as part of self-imposed rules adopted in 2000 to avoid a competition inquiry into the industry.
Mr Monteyne believes this is holding Tesco back as it tries to compete with discounters such as Lidl and Aldi and high-end supermarkets like Waitrose as well as its main market rivals Sainsbury and Morrisons.
Mr Monteyne said: "By Tesco promising to have the same prices in the most affluent areas as the poorest areas, it's basically tied its hands behind its back by committing to an uneconomical model.
"Tesco could probably be cheaper than Aldi in some areas, but national pricing would force them to do the same in Chelsea as well and Chelsea wouldn't be successful."
Supermarkets have been dragged into a price war by Lidl and Aldi, who have stolen market share from the Big Four. Tesco has been one of the hardest hit due to its size and mid-market position.
Shares in the supermarket have fallen 25 per cent so far this year and last month Mr Clarke was forced to bow to shareholder pressure and resign.
Mr Lewis, Unilever's head of personal care products and the first outsider to take the top job at Tesco, takes the reins at the start of October.
Register for free to continue reading
Registration is a free and easy way to support our truly independent journalism
By registering, you will also enjoy limited access to Premium articles, exclusive newsletters, commenting, and virtual events with our leading journalists
Already have an account? sign in
Register for free to continue reading
Registration is a free and easy way to support our truly independent journalism
By registering, you will also enjoy limited access to Premium articles, exclusive newsletters, commenting, and virtual events with our leading journalists
Already have an account? sign in
Join our new commenting forum
Join thought-provoking conversations, follow other Independent readers and see their replies