Tesla falls behind on production of its 'mass market' electric car
The electric car maker stutters in producing its 'mass market' Model 3 car
Shafi Musaddique
Tuesday 03 October 2017 10:45 Comments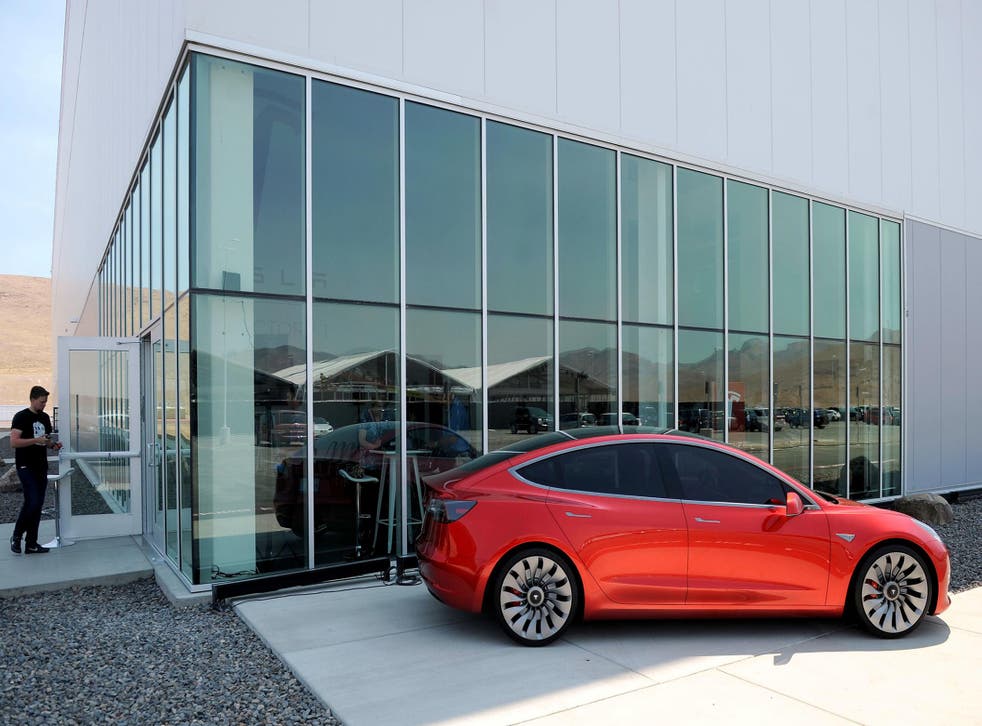 Tesla has fallen behind on production of its 'mass market' Model 3 vehicle, making only 260 cars in the third quarter of 2017.
It says "production bottlenecks" are the reason behind its less than anticipated delivery of its cheapest electric car, but emphasised there would be "no fundamental issues with the Model 3 production or supply chain".
"Although the vast majority of manufacturing subsystems at both our California car plant and our Nevada Gigafactory are able to operate at high rate, a handful have taken longer to activate than expected", Tesla said in its third quarter statement.
Tesla said it delivered a total of 26,150 vehicles in the third quarter, including 14,065 Model S and 11,865 Model X cars, an increase of 17.7 per cent on the second quarter of 2017.
In July, Tesla chief executive Elon Musk warned of "manufacturing hell" for Tesla when it aimed to produce 5,000 Model 3's per week by the end of 2017 and 10,000 per week next year.
Mr Musk has his sights set on adding a commercial electric truck alongside his mass-market electric cars.
The entrepreneur has set the scheduled unveiling of the electric truck to October, a month later than previously expected.
Tesla's electric truck is expected to have a range of 200 to 300 miles.
Mr Musk also has his eyes set beyond the car market, as he looks to transport humans to Mars by 2022 using autonomous spacecraft carried by his SpaceX rockets.
The billionaire's love affair with space travel is marked by his desire to stockpile three new spacecraft models, adding to his current fleet of three rockets.
Register for free to continue reading
Registration is a free and easy way to support our truly independent journalism
By registering, you will also enjoy limited access to Premium articles, exclusive newsletters, commenting, and virtual events with our leading journalists
Already have an account? sign in
Join our new commenting forum
Join thought-provoking conversations, follow other Independent readers and see their replies