Thames Water blames cost of super sewer for £29 bill increase
Thames Water, Britain's biggest water company, has asked Ofwat for permission to increase bills by £29 before inflation as an exceptional "one-off"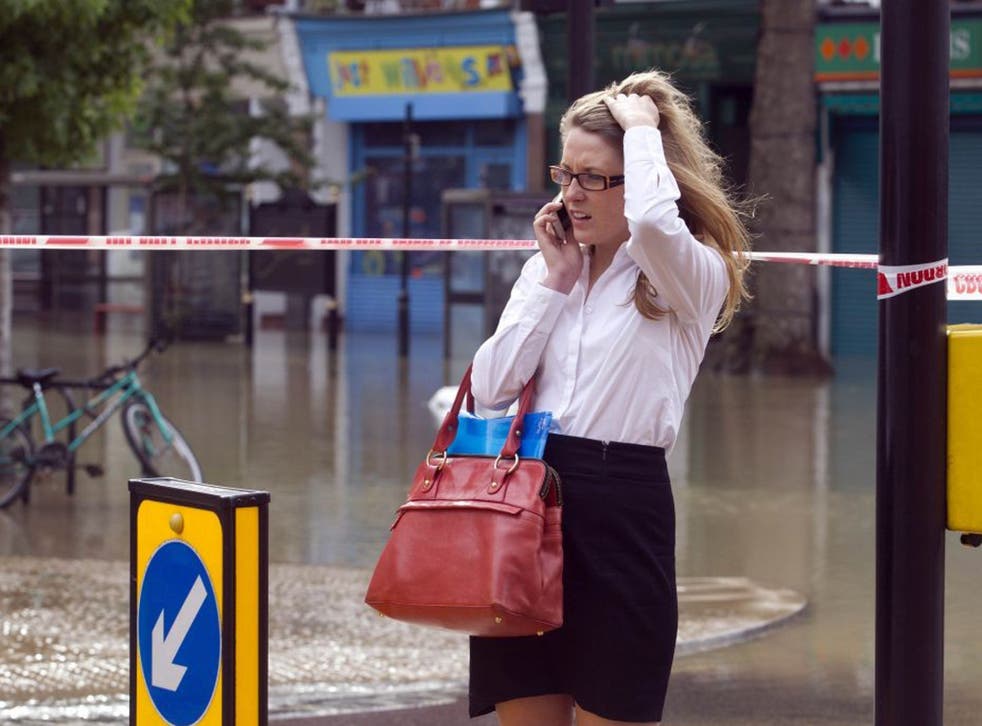 Millions of households are facing an unprecedented increase in their water bill next year after Thames Water asked the industry regulator for permission to increase its charges by almost £30 for each household.
Thames Water, Britain's biggest water company, has asked Ofwat for permission to increase bills by £29 before inflation as an exceptional "one-off".
The company said the measure was necessary as it had endured a "tough time" financially. The move is likely to provoke further consumer anger, however, coming mere months after the company announced its revenues were £1.8 billion in the last financial year and that it paid no corporation tax.
Despite profits falling by a fifth in the last financial year chief executive Martin Baggs still received a pay rise to £450,000 plus a £274,000 bonus.
The announcement also comes as families suffer a fall in real earnings while Thames's bills rose by an inflation-busting 6.7% in the last financial year.
Thames Water has asked Ofwat to allow them to increase the cost over more than one year and cited increases in Environment Agency charges and the cost of preparing for the construction of the Thames Tideway Tunnel as reasons for the rises.
It said the biggest item was £273 million spent acquiring land for the Thames Tideway Tunnel, a major new sewer development.
Ofwat now has three months to make its decision on price rises. Thames Water is part-way through a price control period, which runs from 2010 to 2015 and was agreed with the industry regulator Ofwat in 2009.
A break-down of the £29 surcharge showed that £16 of the extra amount customers may be asked to fork out is accounted for by increases in bad debt - when other customers failed to pay their bills - blamed on the economic downturn.
Thames Water, which serves 14 million customers, says its average bill is £354 and that after the adjustment it would remain among the lowest in the country.
Stuart Siddall, chief financial officer, said Ofwat's five-year price limits were based on the best information available at the time.
"However, at the beginning of a five-year period there are always a small number of potentially significant costs and revenues that can clearly be identified but not quantified.
"These are set out at the time of the price review and either the company or Ofwat can seek an adjustment, upwards or downwards, once the actual costs and revenues are known. That is what we are doing now."
Underlying pre-tax profits at Thames Water fell 20% to £144.9 million in the year to the end of March - blamed on the freezing weather and rising levels of bad debt.
Thames Water is owned by Kemble Water Holdings, whose main investors are ultimately controlled by Macquarie.
Much of Thames Water's income was spent on servicing huge debts, with interest payments of over £400 million over the year as borrowings increased from £7.8 billion to £8.4 billion.
It says its taxable profits are reduced by allowances on its £1 billion a year investment programme.
Ofwat chief executive Regina Finn said: "We know that household incomes are becoming ever more stretched - nobody wants to see any unnecessary increase in bills.
"We will challenge these proposals and question the company strongly on their reasons. Proposed increases will only be allowed if they are fully justified."
It said any revisions to price limits would not apply to customers' bills before April 2014.
The price rises are likely to one again raise questions over how efficiently water providers work.
Last week Thames Water admitted that "substantial flooding" had been caused to a road and 36 houses in Herne Hill, south London after a water main from 1925 burst.
A wide area was submerged in a metre and a half of water.
Additional reporting by the Press Association
Register for free to continue reading
Registration is a free and easy way to support our truly independent journalism
By registering, you will also enjoy limited access to Premium articles, exclusive newsletters, commenting, and virtual events with our leading journalists
Already have an account? sign in
Register for free to continue reading
Registration is a free and easy way to support our truly independent journalism
By registering, you will also enjoy limited access to Premium articles, exclusive newsletters, commenting, and virtual events with our leading journalists
Already have an account? sign in
Join our new commenting forum
Join thought-provoking conversations, follow other Independent readers and see their replies