The fizz has fallen flat: champagne cut from inflation basket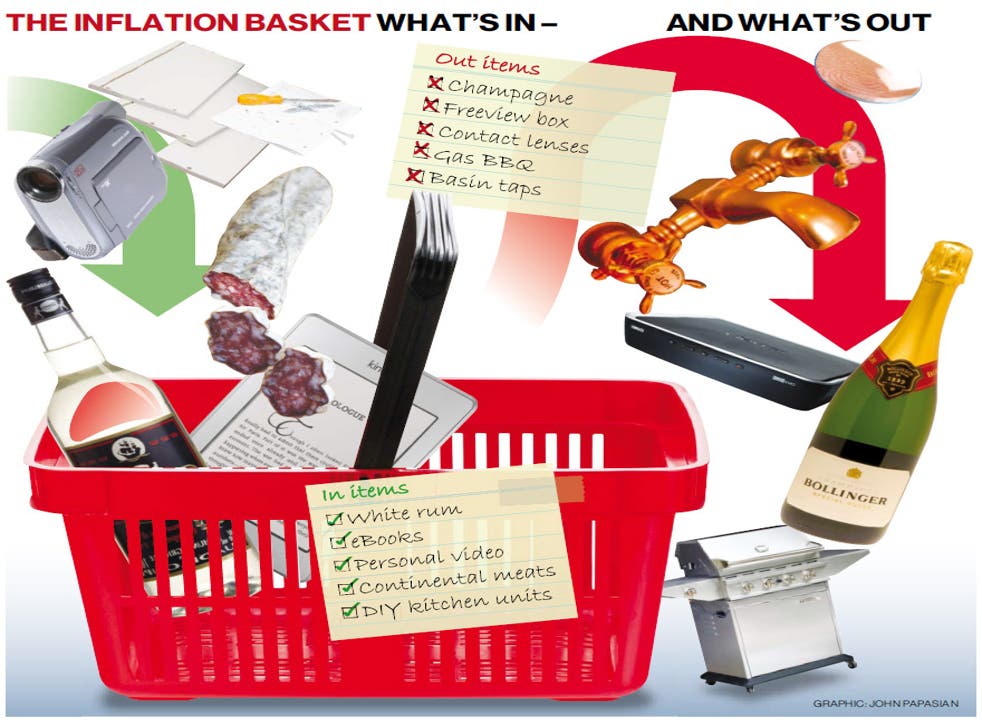 Champagne, archetypal symbol of the banker's bonus culture and the pre-recession consumer boom, has been removed from the basket of goods which statisticians use to calculate inflation.
Falling sales at restaurants, pubs and other outlets have left "bubbly" unrepresentative of modern shopping habits, the Office of National Statistics (ONS) said today.
A bottle of champagne - whose corks were popped by City traders while the good times flowed – typically costs upwards of £40 on a night out.
Sales have slumped by more than 30 per cent from £1bn in boom-time 2007 to an estimated £690m last year, according to marketing analysts Mintel.
ONS is replacing champagne with a white rum, a cheaper spirit popular with young people. A 70cl bottle of white rum – used as a mixer in cocktails - can be bought in supermarkets and off-licences for £9.
In other changes, e-books are being included for the first in the index to reflect the popularity of Amazon's Kindle.
In other changes reflecting technology rather than austerity, personal video recorders that can record live television are in, while the standard Freeview box is out.
Self-assembly kitchen units sold by the likes of Ikea replace mundane basin taps.
In Britain's ongoing adventure into gastronomic convenience, the nation's notional larder is being stocked with Continental sliced meats, blueberries, spreadable butter, and packaged vegetables for stir-fries, while the plain round lettuce is being binned.
The ONS updates the basket 700 goods and services each year to take account of trends.
The consumer prices index (CPI) and retail prices index (RPI) rates of inflation are calculated using 180,000 price quotations every month. They are taken from 150 locations across the UK.
Register for free to continue reading
Registration is a free and easy way to support our truly independent journalism
By registering, you will also enjoy limited access to Premium articles, exclusive newsletters, commenting, and virtual events with our leading journalists
Already have an account? sign in
Register for free to continue reading
Registration is a free and easy way to support our truly independent journalism
By registering, you will also enjoy limited access to Premium articles, exclusive newsletters, commenting, and virtual events with our leading journalists
Already have an account? sign in
Join our new commenting forum
Join thought-provoking conversations, follow other Independent readers and see their replies