The goal that cost bookie William Hill £570,000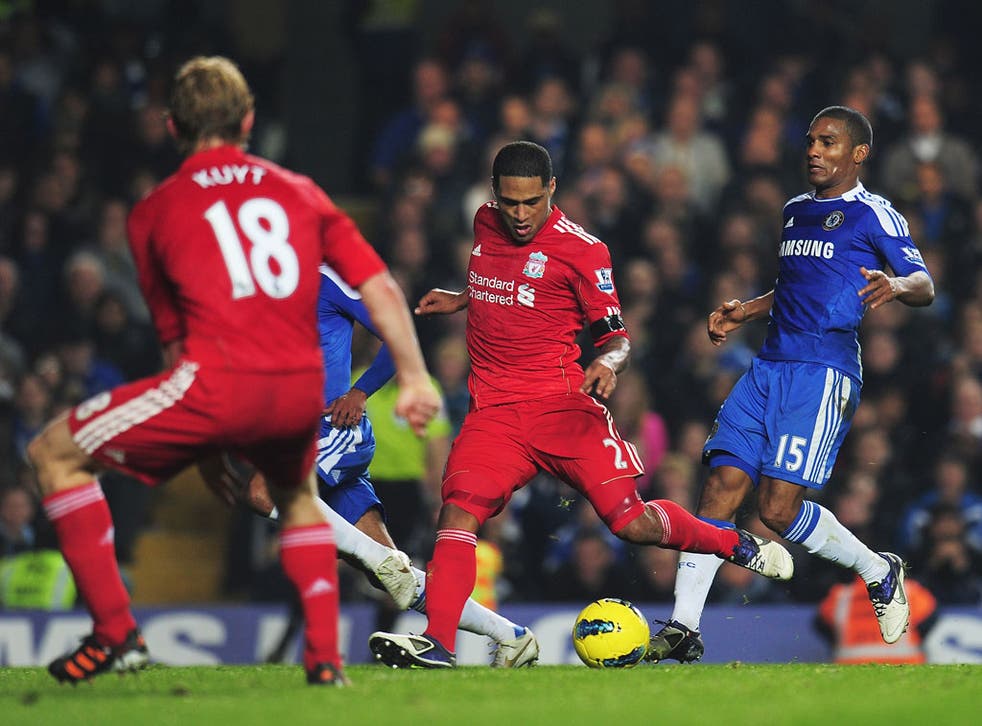 A Maltese villager who landed an amazing 683,783/1 punt on the football was the bane of the UK's biggest bookmaker as William Hill bemoaned a nightmare November for betting margins.
Accumulator betting on large numbers of football fixtures – where all the selections need to win to land the cash – is usually a mug's game as at least one match fails to follow the form book. But the 41-year-old waiter placed a successful one-euro bet on 19 fixtures landing £570,000 after Glen Johnson's late winner for Liverpool against Chelsea on 20 November secured the final leg.
Hills blamed the result for a fall in win margins from 19 per cent to 17 per cent over the fourth quarter as a host of favourites across, including Arsenal, West Ham and Charlton, all won. The losses added up one of the worst months for the firm in more than a decade although it clawed some cash back in a run of shock results over Christmas, including relegation struggler Blackburn's away win over champions Manchester United.
Ralph Topping, chief executive, said: "November was certainly a very good month for our football clients betting on small-stake, high-return multiple bets."
Despite the blow, the firm expects operating profits for 2011 to be in line with forecasts at about £274m. This is slightly down on 2010, when the bookmaker was boosted by a World Cup gambling frenzy.
Register for free to continue reading
Registration is a free and easy way to support our truly independent journalism
By registering, you will also enjoy limited access to Premium articles, exclusive newsletters, commenting, and virtual events with our leading journalists
Already have an account? sign in
Register for free to continue reading
Registration is a free and easy way to support our truly independent journalism
By registering, you will also enjoy limited access to Premium articles, exclusive newsletters, commenting, and virtual events with our leading journalists
Already have an account? sign in
Join our new commenting forum
Join thought-provoking conversations, follow other Independent readers and see their replies