The world's most controversial logos
From London 2012 to the Tokyo Olympics, here are 11 of the most misguided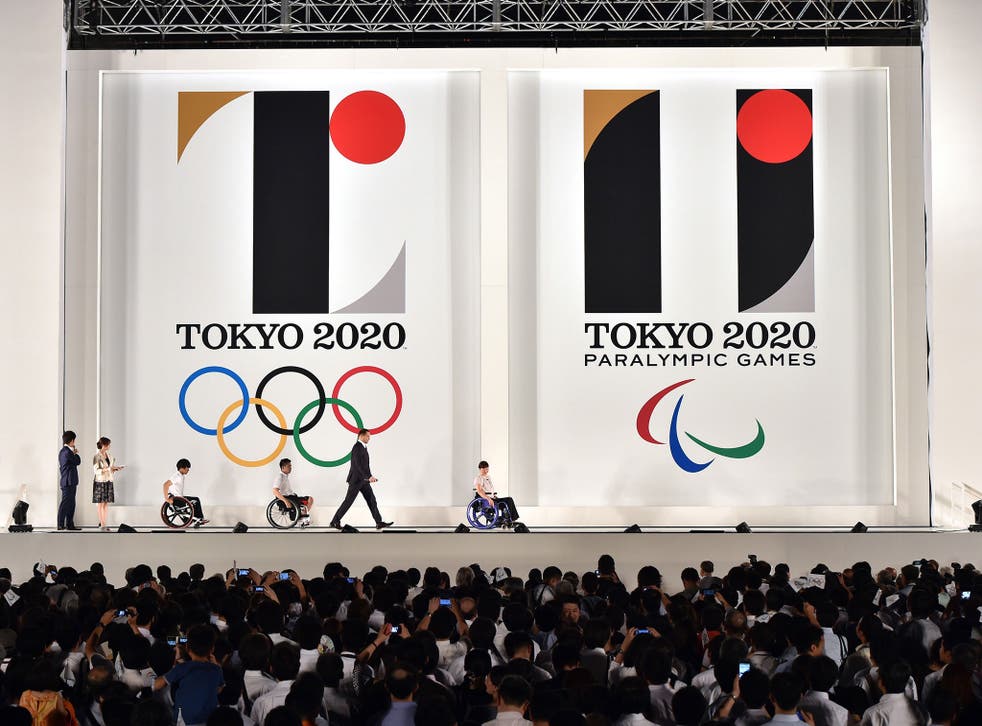 The new Tokyo Olympics logo has been scrapped following allegations of plagiarism, but it is not the first time big brands have found themselves under fire for their controversial, and, at times, baffling emblems.
London 2012
The logo for London 2012, which was designed by Wolff Olins to the tune of £400,000, was lambasted for its quirky and jagged design from the moment of its first unveiling. Ubiquitous, going on to be used for the first time for both the Olympic and the Paralympic Games, it nonetheless fell flat – with 80 per cent of people in a BBC poll giving it the lowest score in terms of popularity.
Indeed, when it was first revealed in 2007, Lord Coe admitted it wouldn't "be to everybody's taste immediately", but insisted that it was "not a logo, it's a brand that will take us forward for the next five years". He also said it represented the 2012 commitment to "reach out and engage with young people". And so it did: proving the haters wrong and Great Britain, with its 65 medals, proud.
Airbnb
The logo for the accommodation finding website faced a backlash on social media when it changed in June last year – there was even a Tumblr site set up to mock it. Critics have said that it bears an eerie similarity to sexual organs... namely, the vagina.
Ben Wright, founder of London-based firm DesignStudio, which had seven members of its team working on the rebrand over the course of a year, told the BBC that they "weren't aware" of the logo's alternative interpretation. "In the grand scheme of things, it doesn't really bother us too much what people are saying about it," he said.
Arlington Pediatric Center
This logo, for the noble family-centred US care organisation, had a rather unfortunate fail when its redesign made it onto public signage in 2009 ... only for observers to point out that it could be open to misinterpretation. Oops.
eBay
After 17 years, online auction website eBay traded in its iconic logo for a slimmer version of itself in 2012, saying that it was a move designed to "represent our connected and diverse eBay community".
But some resisted the refreshment and the removal of the trademark bubbly font – saying that it made the brand less quirky and playful, and toned down its "personality and originality". Some even accused the retail site of "sucking all the fun out of the sector". Harsh.
Nevertheless, eBay, which has more than 100 million active users, remained defiant, saying: "Our refreshed logo is rooted in our proud history and reflects a dynamic future."
Yahoo!
In 2013 Yahoo! spent a month teasing the online community with possible redesigns, before unveiling its disappointingly similar new logo. The name is cleaner, the letters less jumbled, the overall effect darker - but it resulted in one consistent review: "boring".
"The new Yahoo logo has nothing going for it," Matti Leshem, CEO of Protagonist, told Business Insider. "Brand is meaning, and one's brand is represented by the logo. The opportunity for Yahoo to completely reinvent themselves and show the aspirational consumer the new Yahoo's potential has been sorely missed."
Some people did see the opportunity, however...to spawn a wealth of amusing Tumblr takes.
Gap
When US clothing retailer Gap decided to rebrand five years ago, it didn't altogether go to plan. The classic blue-and-white logo, which had been in use for more than 20 years, was redrawn to become distinctly more...vanillla. It also used Helvetica – not a font that screams excitement.
After just a week, the great reinvention was duly scrapped following an "outpouring of online comments". Marka Hansen, the-then president of Gap Brand North America, said the company "did not go about this in the right way" and "missed the opportunity to engage with the online community".
The Institute of Oriental Studies, University of Santa Catarina
It's apparently supposed to be a pagoda, in front of the rising sun. Yep. The Brazil university withdrew its design when it realised it could be slightly misconstrued.
Junior Jazz Dance Classes
This viral ad for junior jazz dance classes – we can't be sure where it first appeared, or where it's from – made people guffaw when they realised that by staring at the white space around the blue dancers, something else became visible entirely. Marketing experts do say that an image should be eye-catching, and it's certainly that.
Catholic Church's Archdiocesan Youth Commission
This baffling logo was reportedly designed in 1973 for the Catholic Church, and went on to win an award from the Art Directors Club of Los Angeles.
Office of Government Commerce
It reportedly cost £14,000 in design fees and was supposed to signal the body's commitment to "improving value for money by driving up standards and capability in procurement", yet this branch of the Treasury had to scrap its logo in 2008 after someone pointed out what it looked like when rotated 90 degrees.
A spokesman for OGC told the Telegraph: "It is true that it caused a few titters among some staff when viewed on its side, but on consideration we concluded that the effect was generic to the particular combination of the letters OGC – and it is not inappropriate to an organisation that's looking to have a firm grip on Government spend."
Mont-Sat
This logo, which is still on proud display on the company's website, has been delighting internet users since it was first discovered and brought to everyone's attention.
Join our new commenting forum
Join thought-provoking conversations, follow other Independent readers and see their replies