Theresa May gets UK businesses to 'tackle worst excesses of capitalism' – but only in exchange for tax cuts
Confederation of British Industry admits it could do more on executive pay, inequality and working conditions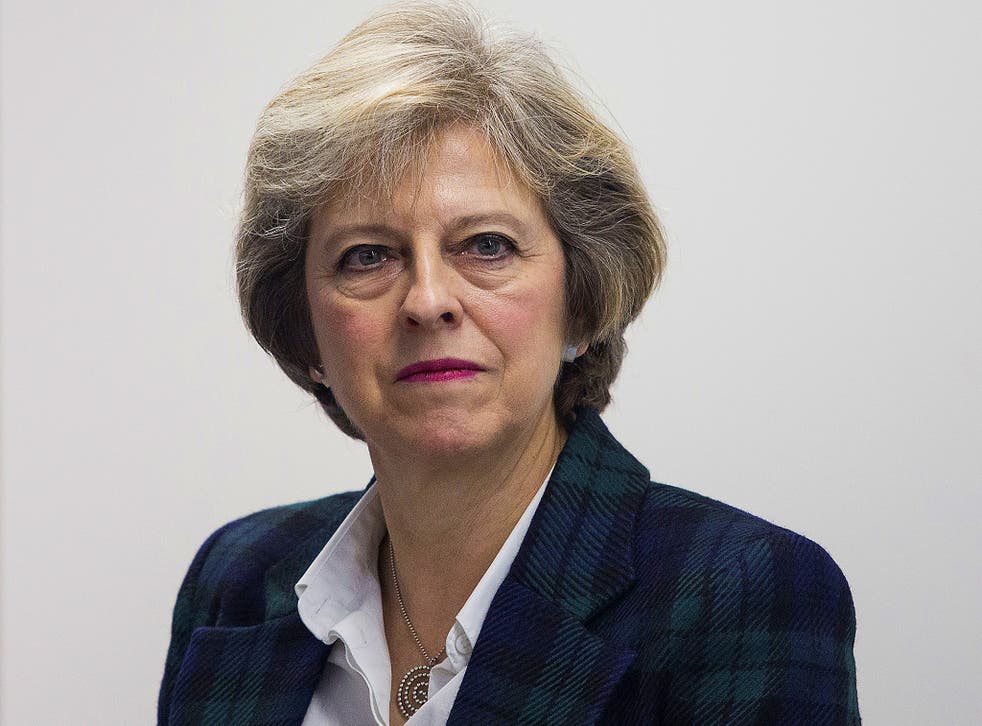 Britain's business lobby agreed to its side of Theresa May's "grand bargain" today, saying companies would do their bit to tackle what the Prime Minister described as the worst excesses of capitalism.
Speaking to the BBC, Paul Drechsler, president of the Confederation of British Industry said his members would aim to tackle excessive pay for chief executives, poor working conditions and the increasingly unequal distribution of wealth.
In exchange, the Prime Minister is expected to increase investment and cut to corporation tax, which already stands at the lowest in the G7. In a speech to the CBI on Monday, May said free-market capitalism must adapt in order to spread prosperity more evenly and said her Government would be willing to call out bad behaviour by companies.
Mr Drechsler admitted that companies had "of course" been guilty of "transgressions", such as granting huge pay packets for executives, even when they performed badly, which he described as "unacceptable".
Mr Drechsler also acknowledged that the CBI's members must do more when employees are been treated badly, though he would not be drawn into any examples.
A series of recent scandals have highlighted the precarious, low-paid work endured by much of the British workforce, including poor conditions at Sports Direct's warehouses, increased use of zero-hours contracts, the collapse of BHS with a £671m pension deficit and the recent Uber employment tribunal ruling that ordered the firm to guarantee employees the minimum wage and basic employee rights.
Striking a conciliatory tone ahead of the Prime Minister's appearance at the CBI on Monday, Mr Drechsler admitted that "as we've grown, not everyone has benefited, some are dissatisfied."
Businesses have not been good at "taking people with us," he said, adding that now it is crucial for business to "demonstrate a positive contribution to society, that we care about people, care about the people in our communities and that we give back as much as anything else."
"We need to be able to demonstrate to everyone, including the next generation that we represent something that is more in terms of our role in the world, the way that great businesses can solve some of the great health problems, the world's climate change problems.
Biggest business scandals in pictures

Show all 20
On Britain's decision to leave the EU, Mr Drechsler said business was "100 per cent committed to making the best of Brexit," which meant maintaining tariff-free access to the European Union, as well as having access to talent from all around the world. However, the Government has made clear that it will restrict immigration and EU leaders have said tariff-free access to the single market is not an option for post-Brexit Britain.
He also urged the Government for more long-term clarity in its Brexit plan. "We need to see beyond the next two years," he said. "What is critically important is that we see beyond Brexit, we need transition deals to give us confidence not just about the next two years. How do we ensure that we can plan for the future, and make critical investment decisions?"
Join our new commenting forum
Join thought-provoking conversations, follow other Independent readers and see their replies