This is how Thomas Cook is selling holidays to a new kind of Chinese traveller
Chinese travel habits are changing, from predominantly sightseeing trips to all-inclusive resorts with lots of activities and day trips
Angela Jameson
Tuesday 16 June 2015 08:07 Comments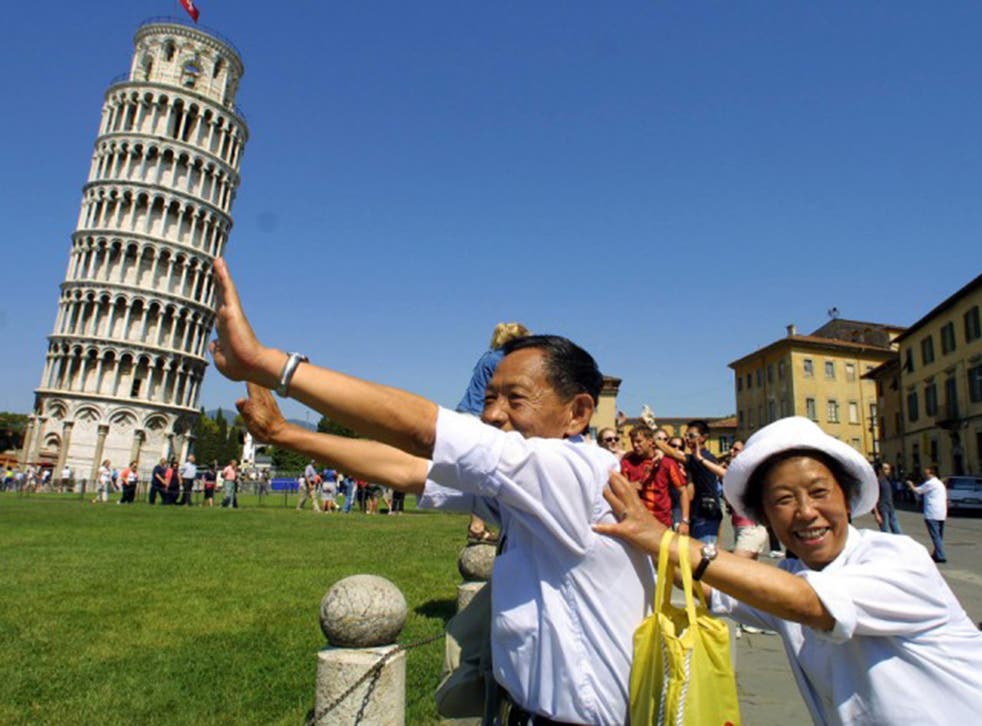 Thomas Cook has set its sights on the fastest-growing tourism market in the world, forming a joint venture to tap into China's appetite for holidays at home and overseas.
The British travel operator and its Chinese partner, the diversified conglomerate Fosun, are putting £1.5m into the venture, which will be 51 per cent owned by Fosun.
China's domestic tourism has grown at more than 12 per cent a year since 2007. Inbound tourism to China was at 128 million visitors last year, up 10 per cent on 2013.
Peter Fankhauser, Thomas Cook's chief executive, said: "Today marks a significant milestone in our strategic partnership with Fosun. We are excited at the prospects of entering the largest and fastest-growing tourism market in the world with such an experienced partner."
Chinese travel habits are changing, from predominantly sightseeing trips to all-inclusive resorts with lots of activities and day trips.
Thomas Cook's shares have been dragged lower in recent weeks amid a scandal over the deaths of two young children on a Thomas Cook holiday in Corfu in 2006. An inquest found that Thomas Cook had "breached its duty of care".
However, the shares firmed 0.8p to 139.7p on yesterday's announcement, reflecting the spike back in March when Fosun bought a 5 per cent stake in the 174-year-old travel group, indicating that it was part of a wider strategic partnership.
Fosun, which was formed in 1992 as a market research company, has been moving aggressively into the travel sector. It recently acquired Club Med for €969m (£704m) after a long bidding war with the Italian billionaire Andrea Bonomi.
Qian Jiannong, the president of Fosun's tourism and commercial group, said: "There is a lack of innovation and differentiation in the travel product offerings for Chinese tourists in China and abroad, presenting an excellent opportunity for our new joint venture to gain a competitive advantage."
The joint venture is expected to look at developing European resort-style hotels in China, as well as targeting the fast-growing outbound market for Chinese travellers.
The venture will be headed by Reto Wilhelm, who is currently running Thomas Cook's Europe businesses.
China's travel spending is projected to rise 16 per cent a year and to be worth 3.9 trillion renminbi (£404bn) by 2020.
Register for free to continue reading
Registration is a free and easy way to support our truly independent journalism
By registering, you will also enjoy limited access to Premium articles, exclusive newsletters, commenting, and virtual events with our leading journalists
Already have an account? sign in
Join our new commenting forum
Join thought-provoking conversations, follow other Independent readers and see their replies