Tinder CEO Sean Rad demoted in wake of explosive sexual harassment lawsuit
Sean Rad demoted folllowing sexual harassment lawsuit which led to fellow co-founder Justin Mateen's resignation after a former female employee claimed he called her a "wh***e"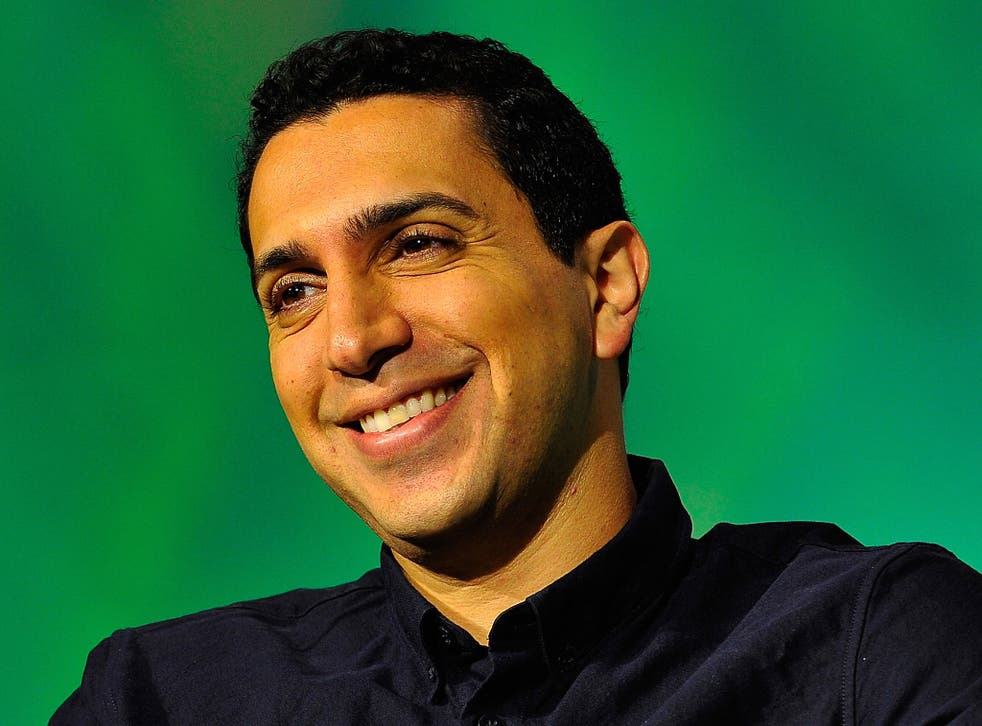 It's a classic Silicon Valley tale: young and ambitious entrepreneur hits the jackpot with a multi-million dollar start-up only to lose control of the company he helped create at the hands of a savvy, old school mogul.
Just ask Sean Rad, the co-founder and chief executive of the popular dating app, Tinder, who has been shown the door of the company that has transformed romance in the digital era in the most un-loving way.
The 28-year old was about to take the stage at the Forbes 30 under 30 Summit to unveil Tinder's premium service when he received an unexpected phone call: Tinder's owner, IAC, the Internet conglomerate run by Barry Diller, wanted him out.
But the show went on for Mr Rad: he presented the service, an upgrade that would allow Tinder users to find more matches for a fee, delivered some impressive stats and took photos with supermodel Petra Nemcova as if nothing had happened.
He then took part in a 30-minute Q&A session organised by Forbes magazine and went on live television to sing the praises of the company he had just been demoted from.
"I went through every stage of mourning at once - fear, a bruised ego," he told Forbes magazine, which broke the news on Tuesday, in an exclusive interview. "I started thinking about the company and my whole future."
He negotiated he would stay at the helm as the company searches for a new chief executive - "an Eric Schmidt-like person"- to replace him. He is expected to be named president and retain a seat on Tinder's board.
His downfall is the latest episode in a turbulent year at Tinder. The company was rocked by a series of scandals, including allegations of sexual harassment by a former employee.
Whitney Wolfe, Tinder's former president of marketing, alleged co-founder Justin Mr Mateen stripped her of her title and called her "whore" and "gold digger" when the two ended their relationship in a bombshell lawsuit. Ms Wolfe informed Mr Rad, but he ignored her complaints, according to the lawsuit, which was later settled with no admission of wrongdoing.
However, the embarrassing nature of the allegations led to Mr Mateen's resignation. But, for Mr Rad the worst was over and he was sure he would keep the job given Tinder's growth rate.
Little did he know Mr Diller, the billionaire owner of IAC, was simply waiting for the right time to strike and tighten his grip on Tinder, which is valued at more than $1bn.
According to sources speaking to Forbes, the lawsuit was the perfect excuse to ask for Mr Rad's head.
"If the Whitney thing didn't happen it would be difficult for IAC to demote Sean, because they'd have a lot to answer for. But the lawsuit gave them an out," an insider told the magazine.
Register for free to continue reading
Registration is a free and easy way to support our truly independent journalism
By registering, you will also enjoy limited access to Premium articles, exclusive newsletters, commenting, and virtual events with our leading journalists
Already have an account? sign in
Register for free to continue reading
Registration is a free and easy way to support our truly independent journalism
By registering, you will also enjoy limited access to Premium articles, exclusive newsletters, commenting, and virtual events with our leading journalists
Already have an account? sign in