UK government plans law requiring employers to pass on all tips to staff in full
Official investigation has found that many employers retain their workers' tips or take a part of them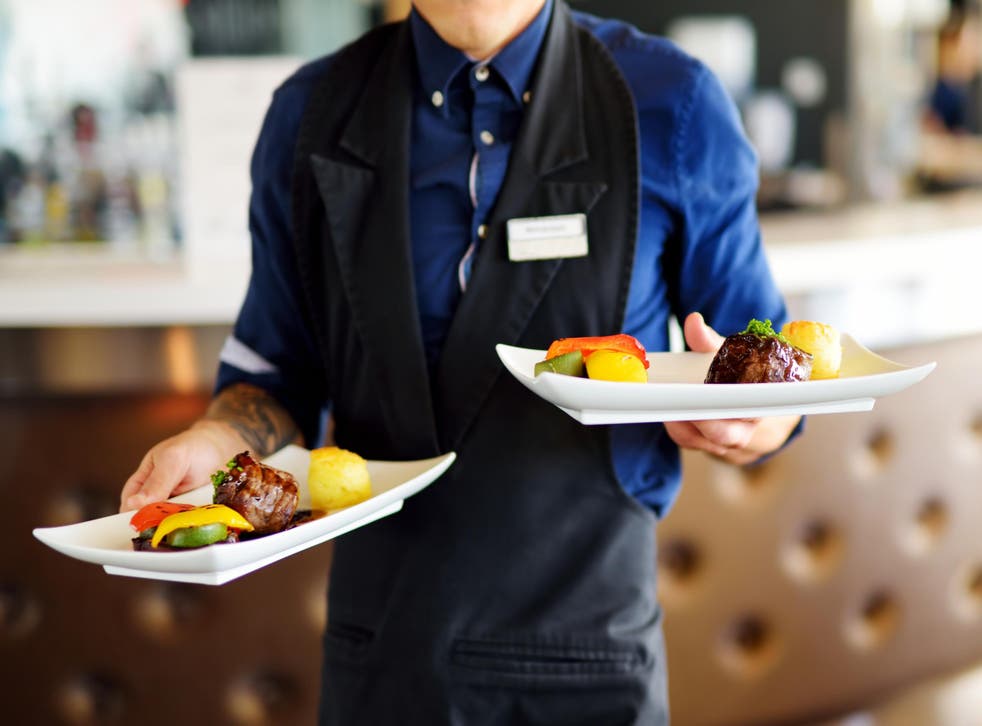 The UK government has announced that it will take steps to require employers to pass on all tips to workers in full – benefitting over a million people, many of them low-paid.
The new legal obligation will be created via a bill, the government said on Monday. In cases where bosses distribute tips among workers, the bill will require them to do so "on a fair and transparent basis". A statutory code of practice will set out the principles of such fair and transparent allocation.
In some sectors, tips, gratuities and service charges make up a significant share of employees' income. But ministers have found that a minority of employers retain their workers' tips. Evidence in 2016 showed that around two-thirds of employers in the hospitality sector were making deductions from staff tips, in some cases taking as much as 10 per cent.
Unfair tipping practices could become more entrenched as consumers increasingly pay tips on card rather than in cash directly to the workers, the government said, noting that nearly 80 per cent of tips are now made on card, according to its estimates.
If voted on and passed, the bill will apply to England, Wales and Scotland. The Labour Party and trade unions support such legislation.
UK news in pictures

Show all 50
The announcement is the long-awaited outcome of the government's investigation into the issue between 2015 and 2016, which followed The Independent's Fair Tips, Fair Pay campaign. It revealed that a number of large restaurant chains were taking staff tips and using them to top up the wages of workers who were being paid less than the minimum wage.
Some firms, including Jamie Oliver's collapsed Italian chain, had also been found to charge waiting staff a proportion of the bills paid by their customers, which is then distributed to other staff.
A 2016 public consultation by the government found that over two-thirds of people believed tips belong to staff and employers should not be involved.
In response to the news on Monday, Unite, Britain's largest union, pointed out that former prime minister Theresa May had already promised a bill on tips over a year ago.
"Whether the government's promise of a 'fair tips' bill amounts to the Michelin-starred changes that hospitality staff have been waiting years for, or is yet another dish served cold, is open to question," said Unite's officer for hospitality Dave Turnbull.
"As ever the devil will be in the detail. Unite will be scrutinising the bill to ensure it represents the actions needed to stop greedy bosses pocketing people's hard-earned tips."
Join our new commenting forum
Join thought-provoking conversations, follow other Independent readers and see their replies