Toyota examining 'how to survive' in post-Brexit Britain after Theresa May's Single Market announcement
Takeshi Uchiyamada, chairman of Toyota, said that his company could have to ramp up its competitiveness in order to weather the effects of Brexit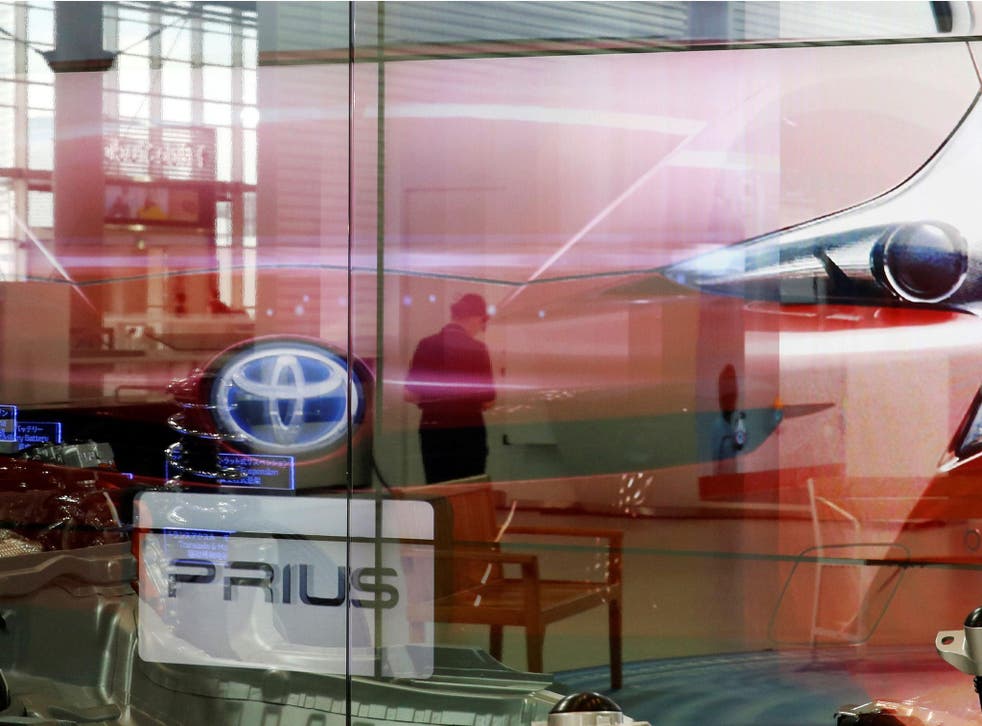 Japanese automotive manufacturer Toyota has warned it is examining "how to survive" in a post-Brexit UK just days after Prime Minister Theresa May said that Britain would leave the single market as part of the divorce from the bloc.
In an interview with the Financial Times conducted at the World Economic Forum in Davos, Takeshi Uchiyamada, chairman of Toyota, said that his company would have to ramp up its competitiveness in order to weather the effects of Brexit.
"We have seen the direction of the Prime Minister of the UK, [so] we are now going to consider, together with the suppliers, how our company can survive," the paper quoted him as saying.
Toyota has in recent months been plagued by poor results and had to recall millions of cars last year over defective airbag and fuel emissions control units.
Didier Leroy, Toyota's chief competitive officer and executive vice president, told reporters in October that although the Brexit vote would likely threaten the carmaker's competitiveness in the region, he did not see it as a trigger to shift production away from the country.
In a highly-anticipated, agenda-setting speech on Tuesday, Ms May signalled that she is willing to drag Britain through the hardest of Brexits, risking the loss of billions of pounds and plummeting GDP, if both Brussels and the UK's Parliament fail to give her what she wants.
In an act of brinkmanship, the Prime Minister warned she will walk away from EU withdrawal talks without a future trade agreement if other countries try to impose a "bad deal".
Scores of companies around the country have already warned of the effects that such a Brexit might have on business, and several top executives of multinational banks have said that job moves away from the UK may prove inevitable as a result of the split.
Business news: In pictures

Show all 13
Andrea Orcel, the president of UBS's investment bank, said in an interview with Bloomberg, also hosted in Davos this week, that his bank will "definitively move" some of its staff from London to a country within the EU after Brexit.
UBS, one of the world's largest managers of private wealth, previously said that London is likely to see an exodus of finance jobs in the wake of the Brexit vote.
Join our new commenting forum
Join thought-provoking conversations, follow other Independent readers and see their replies