Troubled Co-operative Bank unveils rescue plan to plug £1.5bn hole in balance sheet
No taxpayers' money will be involved in the rescue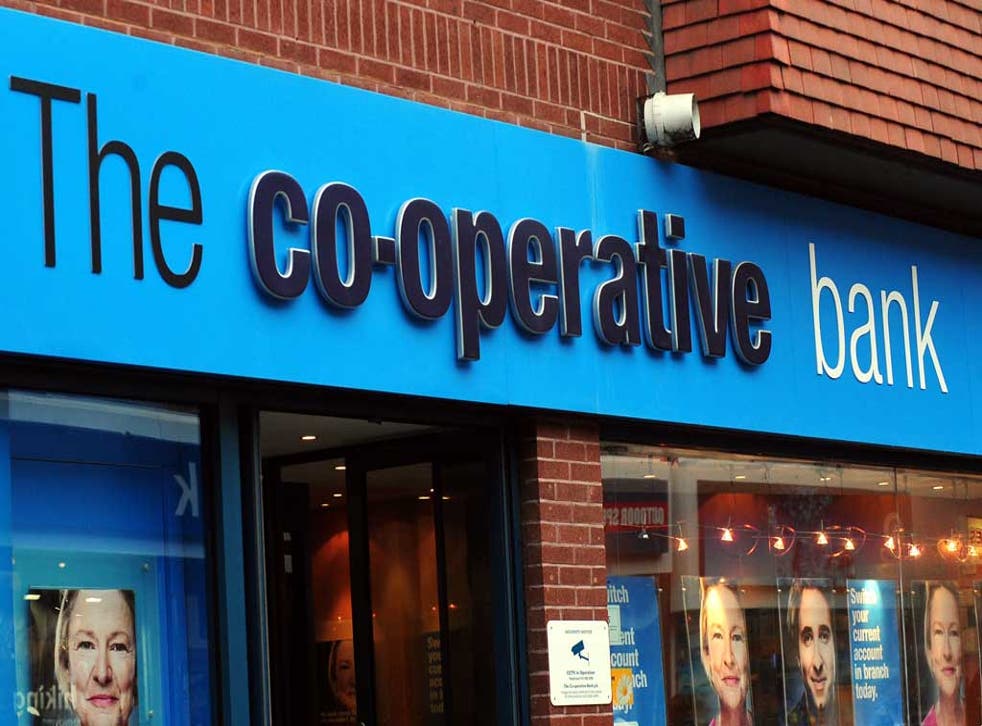 The Co-operative Bank has unveiled a rescue plan without any injection of cash from the taxpayer in a bid to plug a £1.5 billion hole in its balance sheet.
The plan includes issuing shares to some bondholders that will be listed on the London Stock Exchange, so ending the bank's mutual status.
The Prudential Regulation Authority confirmed the Co-op Bank's need to generate another £1.5 billion of capital and said it would "hold" the Co-op to delivery of its plan.
It also said that it will publish details on Thursday of how much Britain's eight major banks and building societies need to increase their capital by. It earlier suggested a total of £25 billion but it has already said that neither of the bailed-out banks, Lloyds Banking Group and Royal Bank of Scotland, would need to raise fresh capital.
New Co-operative Group chief executive Euan Sutherland said: "We are determined to transform the bank, and this is based on a clear and deliverable plan, which draws on the support of all stakeholders."
Under the plan, Co-op will inject £500 million cash into the bank through the sale of its life insurance and asset management and general insurance businesses.
The further £1 billion will come from the issue of new unsecured loan instrument and new shares in the bank to existing bondholders who will lose around £500 million.
The value of the affected bonds dropped sharply this morning as Co-op admitted they are likely to be downgraded following Moody's huge six point rating cut last month. It also said it would halt interest payments on as many of the bonds as it could saving it some £20 million a year.
While acknowledging that Co-op Bank would lose its mutuality Sutherland said: "We are very clear that the bank will remain true to responsible and community-based banking and retain its ethical investment stance."
Co-op said it had decided to treat some of its larger corporate and commercial customers as non-core business, taking down the total value of non-core assets it will manage to about £14 billion.
Sutherland said: "Clearly there are lessons to learn and clearly there will be a time to look back and do that but, to be honest, in the last six weeks, where I have been involved with the Co-operative group, we have focused on driving a very solid future for this bank."
Asked about the past failings of the bank, many of which stemmed from its takeover of Britannia Building Society in 2009, and the likelihood of clawing back bonuses paid to former directors, he said: "That is something for the future and, in particular for the remuneration committee, to look at."
Co-op said that about 7000 small investors each own on average around £1000 worth of the affected bonds.
Join our new commenting forum
Join thought-provoking conversations, follow other Independent readers and see their replies