Trump announces tariffs on $11bn of EU goods in response to Airbus subsidies
Goods to be targeted include salmon fillets, cheeses including stilton, roquefort and gruyere, and virgin olive oil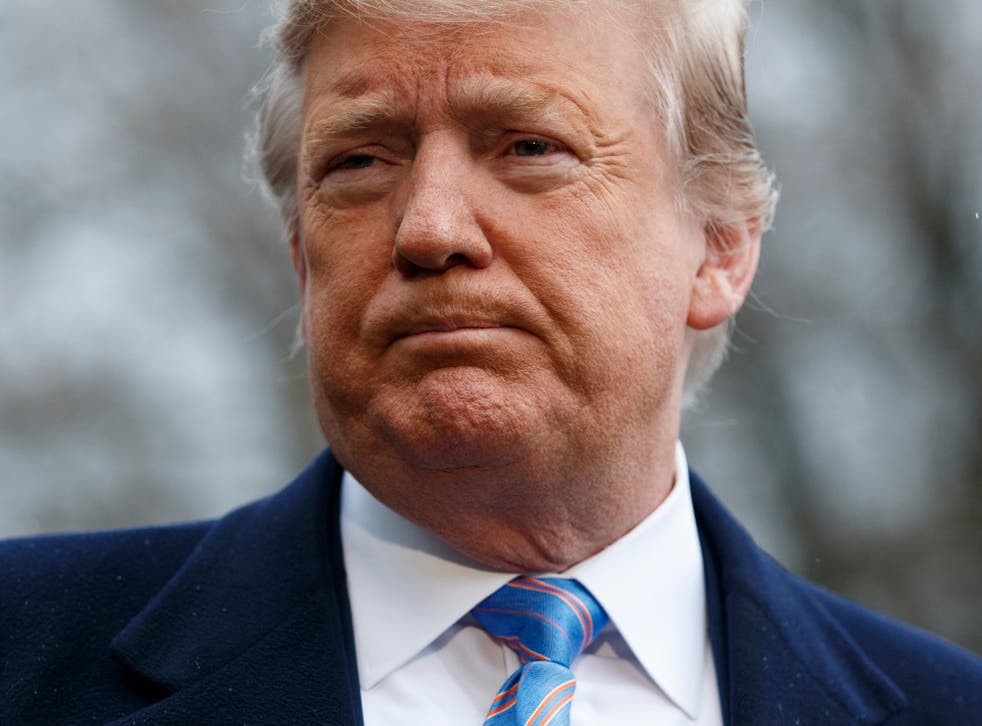 Donald Trump said the US will impose tariffs on $11bn (£8.4bn) of EU goods including cheddar cheese, aircraft parts and motorbikes, in retaliation for European subsidies supporting Airbus.
The US president tweeted on Tuesday: "The World Trade Organisation finds that the European Union subsidies to Airbus has adversely impacted the United States, which will now put Tariffs on $11bn of EU products! The EU has taken advantage of the US on trade for many years. It will soon stop!"
Late on Monday the US Trade Representative (USTR) released a list of items that it wanted to hit with import charges ahead of an expected decision on the matter by the WTO this summer. The WTO has previously said that subsidies for Airbus have an adverse impact on the US.
The move marks an escalation in tensions between Mr Trump's administration and the EU. While the value of the goods is a relatively small proportion of trade between the US and Europe, new tariffs would suggest that talks have broken down, signalling wider concerns for the global economy.
Goods to be targeted include salmon fillets, cheeses including stilton, roquefort and gruyere, virgin olive oil, cashmere sweaters and mechanical wall clocks.
US and EU representatives have been negotiating since last year about how to resolve a 14-year dispute over aircraft subsidies for Boeing and Airbus. Both sides have used billions of dollars from government budgets to gain a competitive advantage.
Following news of potential US action on tariffs, the EU started preparing to retaliate over Boeing subsidies, an EU official told Reuters on Tuesday.
US trade representative Robert Lighthizer said "time has come for action" on Airbus subsidies. "The administration is preparing to respond immediately when the WTO issues its finding on the value of US countermeasures," he said.
"Our ultimate goal is to reach an agreement with the EU to end all WTO-inconsistent subsidies to large civil aircraft. When the EU ends these harmful subsidies, the additional US duties imposed in response can be lifted."
It is the latest example of Mr Trump's combative style on trade policy. Last year, the US started charging import levies on steel and aluminium from allies including the EU.
The EU retaliated with tariffs on on €2.8bn (£2.4bn) worth of US goods on products including orange juice, bourbon whiskey and motorcycles.
The US is also involved in a much larger tit-for-tat trade dispute with China that has resulted in tariffs being imposed on more than $500bn of goods.
Join our new commenting forum
Join thought-provoking conversations, follow other Independent readers and see their replies