TSB boss Paul Pester steps down after latest IT problems see customers locked out of accounts
Chief executive resigns with immediate effect after new issues spark complaints of 'duplicate transactions'
Ben Chapman
Tuesday 04 September 2018 09:26 Comments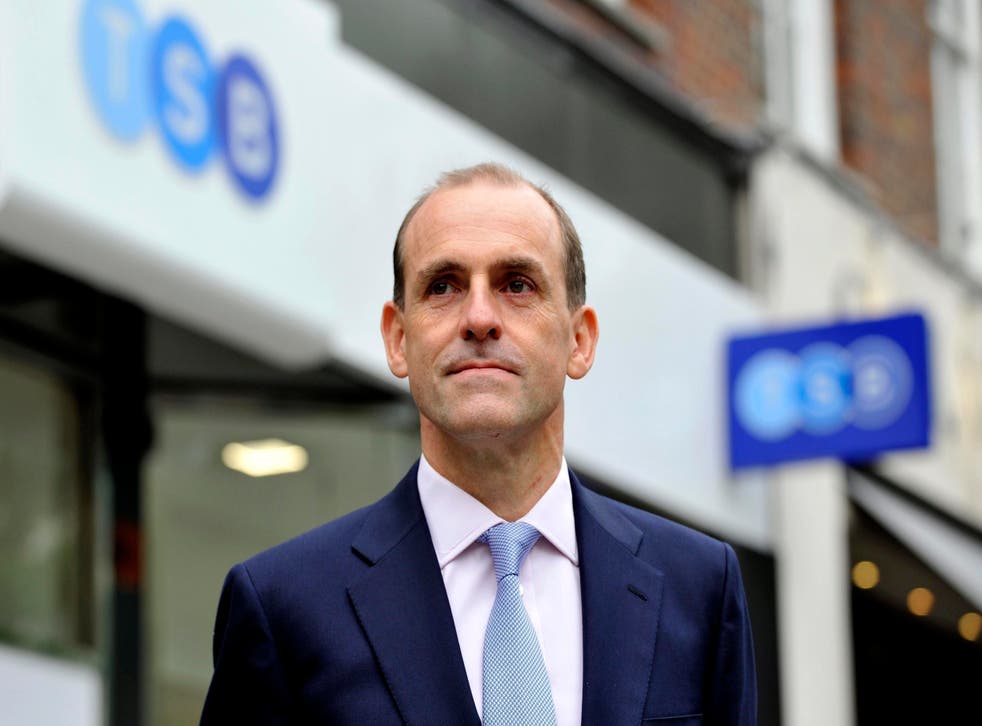 TSB boss Paul Pester has stepped down from the beleaguered bank after further IT problems saw customers again locked out of their accounts.
It is the latest a string of technology failures that began in April with a botched migration to a new system that saw up to 1.9 million customers denied access to online banking.
The chief executive's seven-year tenure ended with immediate effect on Tuesday morning.
​TSB's non-executive chairman, Richard Meddings, will become executive chairman and start the search for a new CEO.
The news came shortly after hundreds of TSB customers posted on social media on Monday that they were experiencing issues including "duplicate transactions".
Mr Meddings said: "Although there is more to do to achieve full stability for customers, the bank's IT systems and services are much improved since the IT migration.
"Paul and the board have therefore agreed that this is the right time to appoint a new chief executive for TSB."
"Together with the executive committee, we have three immediate priorities: to complete the work of putting things right for customers; to enable the bank to achieve full functionality – including the availability of all product services and launch of a leading business banking offer; and appointing a chief executive for the next chapter of TSB."
MPs on the Treasury Select Committee have heavily criticised Mr Pester for his handling of the bank's technology problems.
Responding to news he would step down, committee chair Nicky Morgan said: "Since the IT problems at TSB began, Paul Pester set the tone for TSB's complacent and misleading public communications.
"The Treasury Committee, therefore, concluded that it lost confidence in Dr Pester's position as chief executive of TSB.
"In this light, it is right that he is stepping down.
"But the Committee remains concerned about the continuing problems at TSB, including unacceptable delays in compensating customers who have been badly let down.
"It is to be hoped that Dr Pester's successor is able to restore the confidence of the bank's long-suffering customers."
Register for free to continue reading
Registration is a free and easy way to support our truly independent journalism
By registering, you will also enjoy limited access to Premium articles, exclusive newsletters, commenting, and virtual events with our leading journalists
Already have an account? sign in
Join our new commenting forum
Join thought-provoking conversations, follow other Independent readers and see their replies