TTIP 'must include human rights', Jeremy Corbyn tells David Cameron
Corbyn made the comments during a Commons statement 
Hazel Sheffield
Monday 22 February 2016 18:08 Comments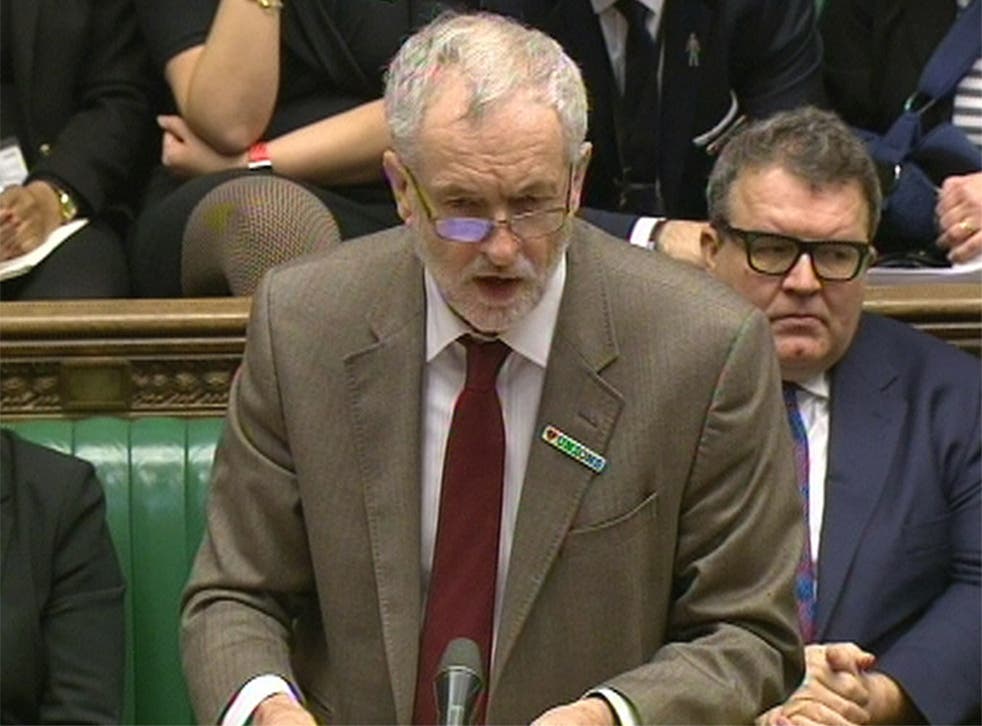 Jeremy Corbyn, leader of the opposition, has said he believes human rights should be a part of the Transatlantic Trade and Investment Partnership.
Corbyn made the comments during a Commons statement from David Cameron on the EU referendum reforms that he agreed in Brussels.
Corbyn said he too was in Brussels last week meeting with socialist colleagues.
One told him that "an English Tory" had reduced the renegotiation to an argument about cutting benefits for migrants.
He said it was the same incentive that caused the Chancellor George Osborne to "rush to Europe with an army of lawyers to oppose any regulation of the grotesque level of bankers bonuses".
It's necessary to protect the rights of states, but not to overrule regulation that prevents bankers from "stuffing their pockets", Corbyn said.
"Labour stands for a different approach. That's why our members of the Eurpean Parliament are opposing the dangerous elements of the very secretive negotiations that for the Trade and Investment Partnership, which threaten to undermine national sovereignty and drive down standards for workers, consumers, health and the environment," he said.
"Human rights ought to be a part of that treaty, as it should be a part of all treaties."
TTIP has come under fire from human rights campaigners before.
In June, 10 UN independent experts condemned the deal as a grave threat to human rights because it includes provisions for a corporate court, which would be outside the sovereignty of any one state.
Business news: In pictures

Show all 13
Campaigners say this could threaten the human right to health, the right to a decent wage, and the environment.
Corbyn said that the EU, rather than a transatlantic pact with the US, should be the basis of trade an co-operation.
"Labour believes the EU is a vital framework for trade and co-operation in the 21st Century, but to deliver progressive reforms we must work with our parties in Europe," he said.
Register for free to continue reading
Registration is a free and easy way to support our truly independent journalism
By registering, you will also enjoy limited access to Premium articles, exclusive newsletters, commenting, and virtual events with our leading journalists
Already have an account? sign in
Join our new commenting forum
Join thought-provoking conversations, follow other Independent readers and see their replies