TTIP: Barack Obama says trade deal should be signed by the 'end of the year'
Obama described national laws and protections as "regulatory and bureaucratic irritants and blockages to trade."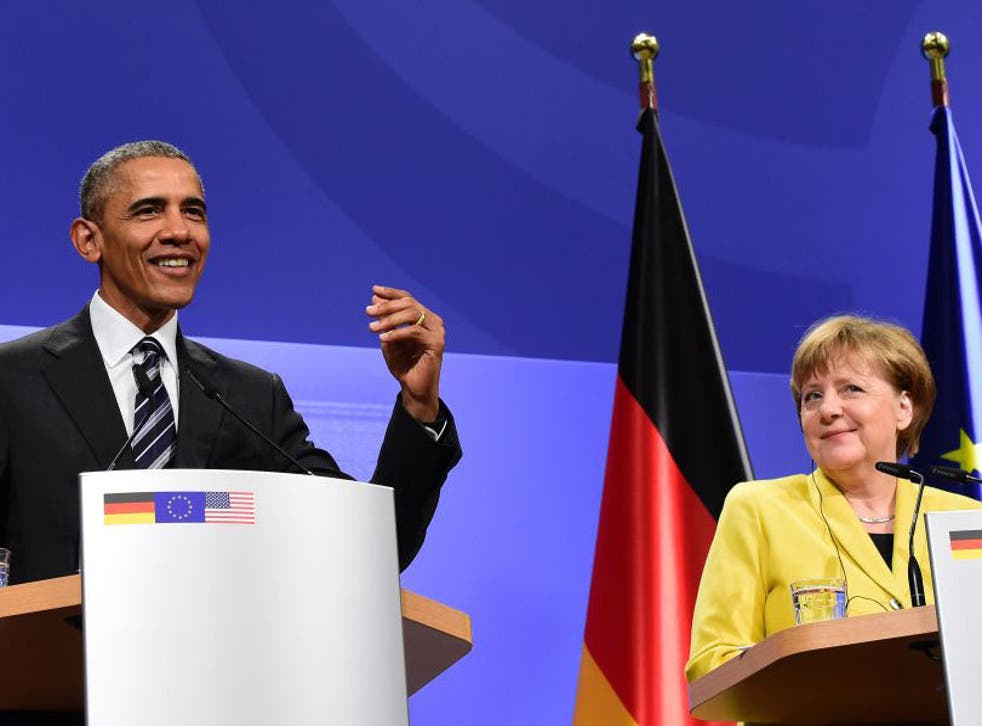 US President Barack Obama has said that the controversial Trans-Atlantic Trade and Investment Partnership should be signed "by the end of the year".
During a visit to an industrial trade fair in Hannover on Sunday, Obama warned that TTIP must be signed before it is derailed by political events, in what was likely a reference to the US election.
"We've now been negotiating TTIP for three years. We have made important progress. But time is not on our side," Obama said in the speech.
"If we don't complete negotiations this year, then upcoming political transitions — in the United States and Europe — could mean this agreement won't be finished for quite some time."
TTIP is the biggest transatlantic trade deal in history. Opponents say it would give corporations the power to sue governments when they pass regulation that could hit that corporation's profits.
United Nations figures have shown that that US companies have made billions of dollars by suing other governments nearly 130 times in the past 15 years under similar free-trade agreements.
Details of the cases are often secret, but notorious precedents include the tobacco giant Philip Morris suing Australia and Uruguay for putting health warnings on cigarette packets.
Obama has described national laws and protections as "regulatory and bureaucratic irritants and blockages to trade."
In Hanover, he used a speech alongside the German Chancellor Angela Merkel to make a renewed push for the treaty to be signed.
"Angela and I agree that the United States and the European Union need to keep moving forward with the Transatlantic Trade and Investment Partnership negotiations," he said.
"I don't anticipate that we will be able to have completed ratification of a deal by the end of the year, but I do anticipate that we can have completed the agreement."
Business news: In pictures

Show all 13
Tens of thousands of protesters turned out to demonstrate against TTIP ahead of Obama's visit.
Trade unions, consumer protection groups and environmentalists said they drew a crowd of 90,000 people to demonstrate on the streets of Hannover on Saturday, although local police claim it was closer to 30,000.
Merkel insisted TTIP would not override citizens' rights or interests. In a video statement on Saturday, she described TTIP as a "win-win situation" that "could set global standards" by creating a free trade area unlike any before it.
Join our new commenting forum
Join thought-provoking conversations, follow other Independent readers and see their replies