Up to one million dangerous tumble dryers still being used across UK, warns business committee
Committee urges Government to consider establishing a national product safety agency to address inadequate standards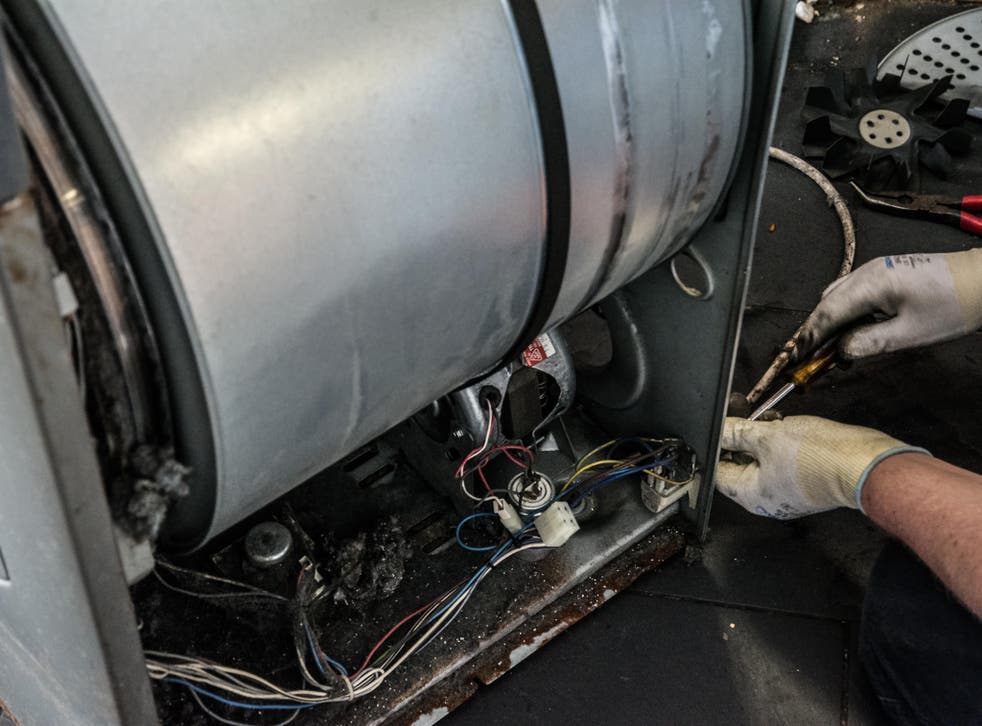 One million defective and potentially dangerous tumble dryers are still being used in British homes, and the Government has been "painfully slow" in improving general safety standards, an influential committee has warned.
The Business, Energy and Industrial Strategy Committee, in a report published on Tuesday, said that it was "unacceptable" that so many defective tumble dryers – made by the US multinational Whirlpool – are still being used across the UK more than two years after the identification of a defect that has led to at least 750 fires since 2004.
The committee said that it was calling on Whirlpool to commit to resolving the risk from faulty machines within a fortnight of being contacted by costumers making any complaints or raising concerns.
It said that so far, Whirlpool's response to the defect had been "inadequate" and that this highlights "the flaws in the UK's safety regime".
It also urged the Government to consider establishing a national product safety agency to address inadequate standards, and that it should respond to an independent review of product safety, carried out by consumer campaigner Lynn Faulds Wood nearly two years ago, by the end of next month.
Back in February 2016, the Faulds Wood review found that even though safety standards had improved over the last two decades, unsafe products still blight too many lives with thousands of unnecessary injuries, accidents, fires and even deaths.
Among other points raised, the review at the time said that there was an urgent need to improve "funding, training, resources and procedures" to prevent injuries and deaths, and that the UK needed more "reliable, detailed guidance" on product recalls
On Tuesday, the Business, Energy and Industrial Strategy Committee described Whirlpool's response to the defect in its tumble dryers as "woeful" and said that this had caused "huge worry to people with these appliances in their homes".
"Their delayed and dismissive response to correcting these defects has been inadequate and we call on Whirlpool to resolve issues urgently," said Rachel Reeves MP, who chairs the committee.
"Whirlpool must once and for all put an end to the unacceptable situation where a million machines are acting as potential fire hazards in people's homes," she added.
But she also said that the problems "go deeper than just one firm".
"Whirlpool's response has highlighted flaws in the UK's product safety regime which is fragmented and poorly resourced. There is a strong case for a single national product safety agency. The Government must now implement the recommendations of an independent review on product safety, which they have been sitting on for nearly two years."
She said that the committee is calling on all manufacturers of appliances to provide risk assessments as soon as any defects are identified. And manufacturers of plastic-backed fridge freezers should act to use safer materials, based on the number of fires associated with them, the committee has said.
Alex Neill, managing director of home products and services at consumer group Which? welcomed the report.
"Despite hundreds of reported fires and numerous reviews, the UK's product safety system is still broken and potentially threatening the lives of millions of consumers," she said.
"We have already seen the tragic consequences of companies behaving badly and delays to improving the system. The Government must no longer allow these dangerous products to remain in people's homes and must bring in immediate reforms," she added.
Fire safety has been a central issue of debate among politicians and campaign group's since last June's Grenfell Tower fire killed 71 people.
A damning report published in December in the wake of the tragedy found that the whole system of building regulation in the UK is "not fit for purpose".
Register for free to continue reading
Registration is a free and easy way to support our truly independent journalism
By registering, you will also enjoy limited access to Premium articles, exclusive newsletters, commenting, and virtual events with our leading journalists
Already have an account? sign in
Register for free to continue reading
Registration is a free and easy way to support our truly independent journalism
By registering, you will also enjoy limited access to Premium articles, exclusive newsletters, commenting, and virtual events with our leading journalists
Already have an account? sign in
Join our new commenting forum
Join thought-provoking conversations, follow other Independent readers and see their replies