Twitter hits fresh high as investors cheer new advertising tool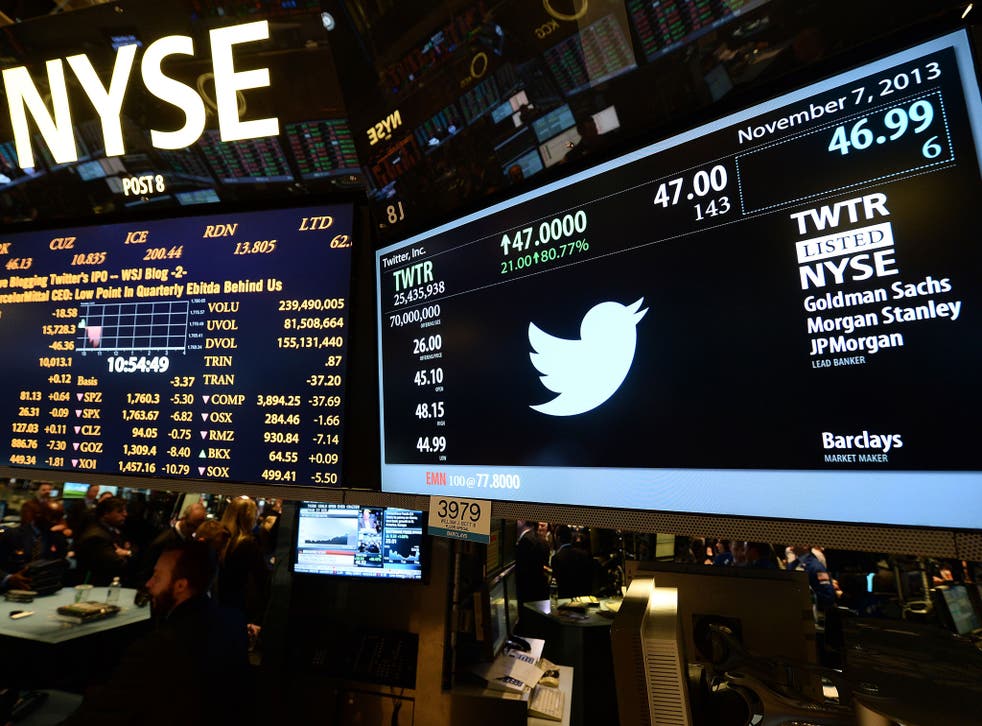 Twitter has climbed to a new all-time high in New York trading as investors welcomed the social network's new targeted advertising tool.
The stock topped $51 a share in early trading after surging 9 per cent on Monday.
The new tool, known as tailored audiences, will allow advertisers to reach consumers based on their browsing history, allowing brands to identify potential customers.
So if you recently visited a company's website searching for a particular product, you may see a promoted tweet from that company on your Twitter stream.
Previously, advertisers could only target users based data such as gender, location and followers.
The new feature is seen by Wall Street as a potential driver of revenue for Twitter and a key marketing tool for advertisers.
Twitter began trading as a public company in November at $45 per share and briefly topped the $50 mark.
The stock price has come down in recent weeks, declining as much as $38, with some analysts warning that the valuation is too expensive.
But billionaire founder Jack Dorsey isn't too concerned about the stock price as he "never" checks it.
"Actually it's not something I pay attention to at all. We have an entire company of brilliant people making the service every single day," he told CNN's Piers Morgan in a television interview.
"It's not the leading indicator of success. The leading indicator of success is people finding value on the service, using it."
Watch him in the video below:
Join our new commenting forum
Join thought-provoking conversations, follow other Independent readers and see their replies