Twitter shares plummet as Apple, Google and Disney 'unlikely' to bid, report says
All three companies had been rumoured to be considering buying Twitter - now Salesforce may be the only major suitor left.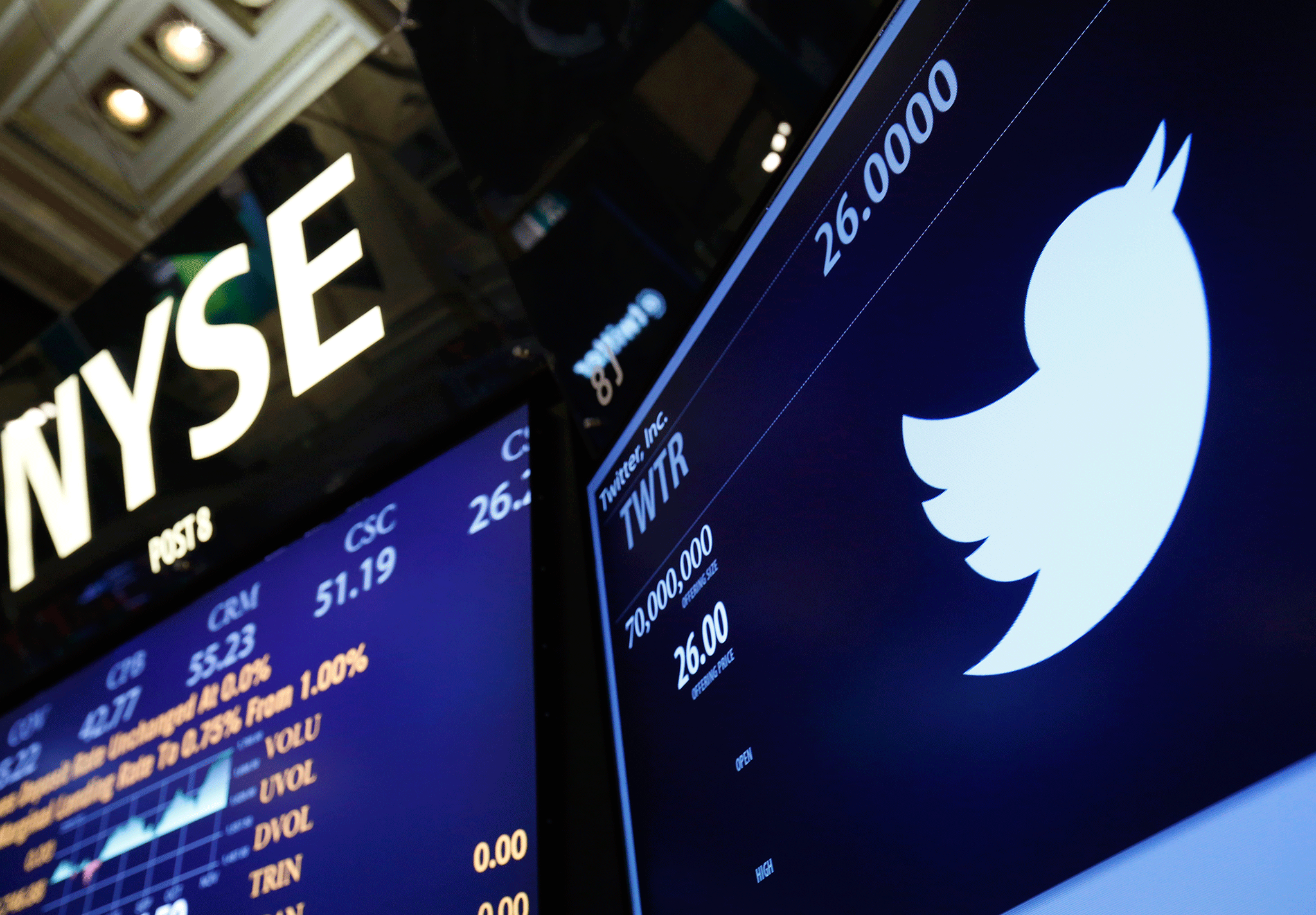 Twitter's shares collapsed as much as 11 per cent after reports that Google had pulled out of a proposed takeover.
Recode reported on Wednesday, citing sources unidentified sources, that Google would not move forward with the an acquisition. The search giant had been rated as one of the most likely potential buyers for Twitter, which has been considering deal options since September.
Twitter's stock rocketed by more than a fifth last month on rumours that Google was in talks to buy the company.
Apple is now also unlikely to make a bid, according to Recode's sources, leaving Salesforce as the only recognised suitor. Disney may still be in the running, but it's interest has also reportedly cooled.
Twitter has told potential acquirers it is seeking to conclude sale negotiations by 27 October, when it reports third quarter earnings, according to Reuters sources.
The timeline appears ambitious when compared to that of most mergers and acquisitions, with binding acquisition offers due in the next two weeks,
Salesforce has emerged as the most aggressive potential buyer, the people added.
Twitter and Salesforce declined to comment. Disney and Google did not return requests for comment.
Up until now, Twitter chief executive Jack Dorsey has expressed his desire to keep the company independent, stating as recently as 8 September, at the comany's board meeting that he did not want to sell.
An acquisition by Salesforce could allow Twitter to turn its focus to customer service communications and mining its database of tweets for business intelligence. Disney, by contrast, might see Twitter as an online platform for its sports and entertainment programming. Twitter has been increasing the amount of video content it streams
Twitter has struggled to generate revenue growth and profit, despite having some 313 million average monthly active users and a growing presence as a source of news.
The company missed Wall Street's sales expectations in both the first and second quarters of 2016, according to Thomson Reuters StarMine, and has yet to produce a net profit in 11 quarters as a public company.
Additional reporting by Reuters
Join our new commenting forum
Join thought-provoking conversations, follow other Independent readers and see their replies