Uber no longer exempt from London congestion charge during week, Sadiq Khan announces
Black cabs will remain exempt, city's mayor Sadiq Khan says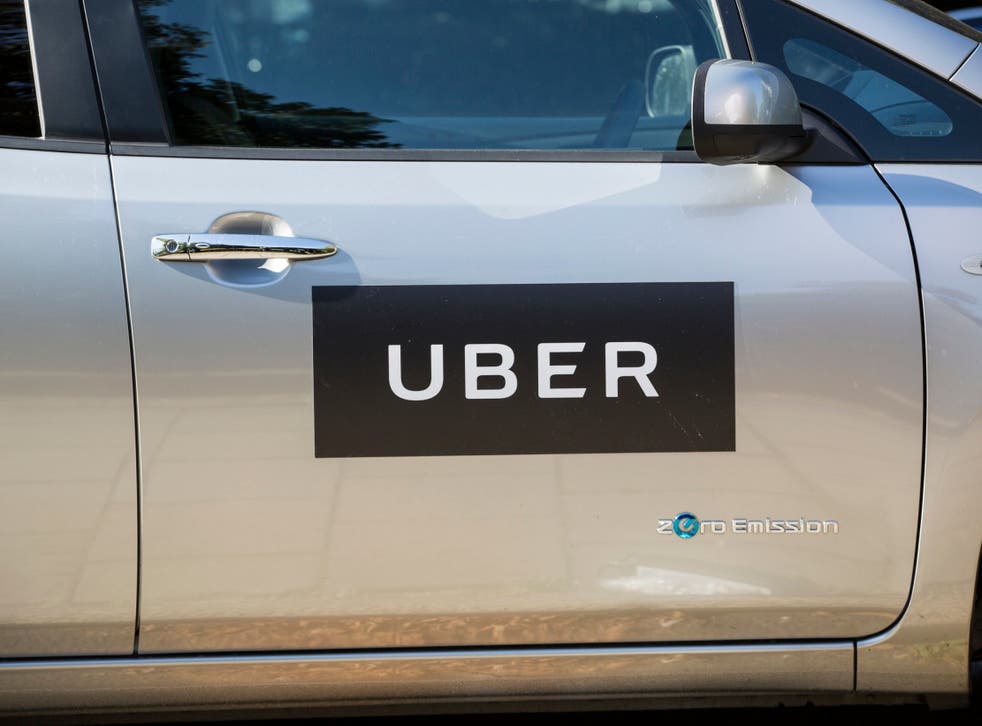 Uber, Addison Lee and other private hire taxi operators will no longer be exempt from paying the London congestion charge, the capital's mayor Sadiq Khan has announced.
Most drivers entering the city's central zone pay £11.50 during the day on Monday to Friday.
Private hire firms had been exempt from the congestion charge, but Transport for London (TfL) is seeking to cut down the number of vehicles on the capital's roads after they surged in part due to burgeoning taxi apps.
TfL's revenues have also been hit in recent years by cuts to central government funding, the extra expenditure required by the delayed Crossrail train link and a freeze in fares.
Mr Khan said he was making difficult choices to cut pollution.
"We have to make tough decisions to protect the health and wellbeing of Londoners and tackle harmful emissions from the most polluting vehicles," he said. "We need private hire vehicles and taxis to play their part and help us clean up our filthy air."
They will have to pay the levy from 8 April unless driving a zero emission-capable or wheelchair-accessible vehicle.
Uber, which is London's biggest private hire operator with roughly 45,000 drivers, said it was already taking steps to improve air quality.
"We want all cars on the app to be fully electric in London in 2025, with the first 20,000 drivers upgrading to electric vehicles by the end of 2021," a spokesperson said.
It comes as the firm is set to find out whether its appeal against a landmark "gig economy" ruling that its drivers are "workers" has been successful.
Protesters gather as Uber challenges 'worker' status ruling in landmark gig economy case
Uber is attempting to overturn employment tribunal findings which could pave the way for tens of thousands of its drivers in the UK to receive the national minimum wage and paid holiday.
London's famous black cabs will retain their exemption to drive in the area which spans King's Cross in the north, the City in the east, the Imperial War Museum in the south and Buckingham Palace in the west,
Additional reporting by agencies
Register for free to continue reading
Registration is a free and easy way to support our truly independent journalism
By registering, you will also enjoy limited access to Premium articles, exclusive newsletters, commenting, and virtual events with our leading journalists
Already have an account? sign in
Register for free to continue reading
Registration is a free and easy way to support our truly independent journalism
By registering, you will also enjoy limited access to Premium articles, exclusive newsletters, commenting, and virtual events with our leading journalists
Already have an account? sign in
Join our new commenting forum
Join thought-provoking conversations, follow other Independent readers and see their replies