Uber driver earned less than minimum wage, London tribunal told
James Farrar claims he earned £5.03 an hour in August 2015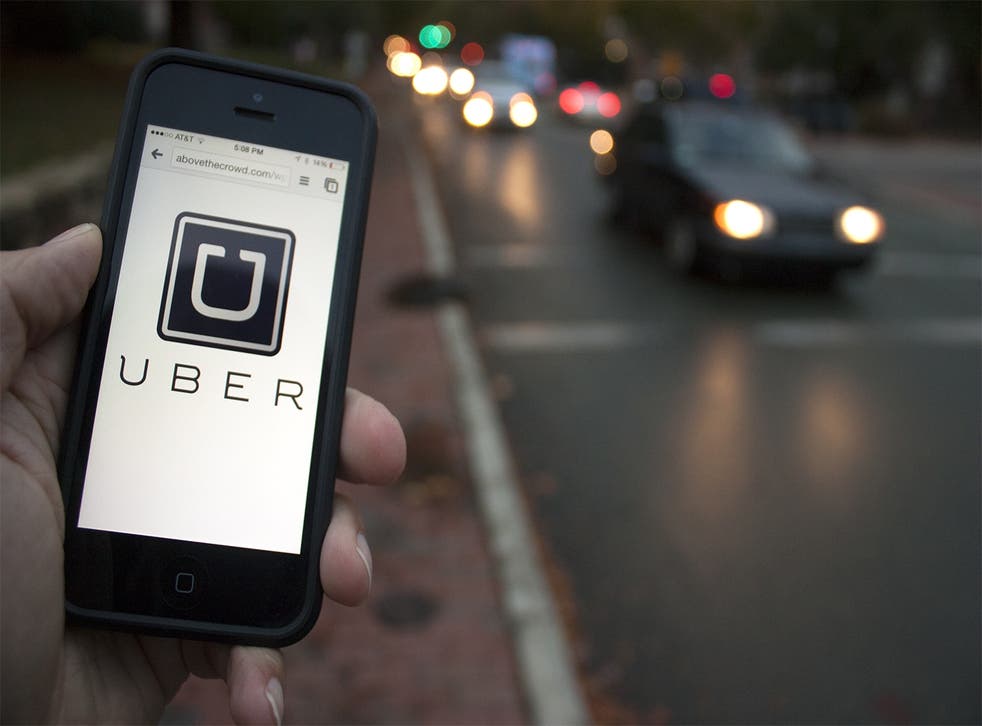 James Farrar, an Uber driver since December 2014, claimed he was paid far below the minimum wage at the Central London Employment Tribunal on Wednesday.
Farrar, who considers driving for Uber as his main job, claimed he had been paid around £5 an hour when he calculated his net earnings for August 2015.
This is far less than the £6.70 an hour for those aged 21 and older, which was the rate for the minimum wage in the UK at that time.
"They claim that, based on the total number of hours logged into the app, I have been paid £13.77 on an average hourly basis," he wrote in a witness statement.
"I calculated my net earnings for August 2015 after the expenses I set off and they came to £5.03 an hour," he added.
The former driver told the tribunal there was "tremendous pressure" to meet the company's demand.
"I'm not a machine. I wish I could do more," he told the court.
The case is brought by the law firm Leigh Day and supported by the GMB union, which represents drivers.
GMB argues that Uber drivers should be considered as employees and have "fundamental" workers' rights such as the national minimum wage and holiday pay.
David Reade, the lawyer representing Uber, said Farrar work equated to an average of 38.5 hours a week, and during the period he claimed to have been paid below minimum wage, he chose to take just 13 per cent of journeys offered to him.
Reade also argued that drivers have a choice about their work and nothing is forcing them to work exclusively for Uber.
But Farrar said this does not reflect the reality of his job.
"I understand that Uber is arguing that I run my own business and that Uber is a customer of that business, but this in no way reflects the daily reality of my job. I am not sure what service Uber provides to me," Farrar said.
This is the first time Uber, which has 30,000 drivers in London, faces legal action over its workers' employment rights in the UK.
The case gives a glimpse into the work practices for which the company behind the ride-hailing app has often raised controversy.
The outcome of the case could have wider implications for Uber.
"The case may have serious implications for Uber's operations in the UK and for the gig economy in general. If these drivers are deemed employees Uber may well have to change its UK business model. Other UK businesses with similar operations could be affected too," Matt Gingell, an employment lawyer at Gannons solicitors, told the Independent.
Uber, whose investors include Goldman Sachs and Alphabet's Google, considers its drivers to be self-employed which allows them the flexibility of being able to work when they choose.
"More than 30,000 people in London drive with our app and this case only involves a very small number. The main reason people choose to partner with Uber is so they can become their own boss, pick their own hours and work completely flexibly," said Jo Bertram, regional general manager, Uber UK.
But the company has already faced protests, bans and restriction in a number of cities.
Uber agreed to pay up to $100 million (£75 million) to settle a class-action lawsuit, avoiding a trial that could have reclassified the work status of its drivers in California and Massachusetts in April this year.
The company has also recently agreed to pay $10 million (£7 million) to settle a dispute over its background checks for drivers in San Francisco and Los Angeles.
Donna Martin, a member of Mackrell Turner Garrett's employment team, said that the case posed important questions about the classification of workers and the self-employed.
"We are seeing a rise in the number of individuals providing their services on a 'self-employed' basis, with the line between self-employed and worker becoming increasingly blurred.
"It comes as no surprise that several Uber drivers have taken the company to an Employment Tribunal over the lawfulness of non-payment of holiday and sick pay on the basis that they are workers. It has always been Uber's case that their drivers are 'partners' and therefore not entitled to the same basic employment rights as 'workers'.
The 10 worst areas of Britain for earning the living wage

Show all 10
"There are already 17 other Uber drivers who have initiated proceedings; if the test case finds that they are workers the floodgates will open and claims may not just be limited to Uber drivers, but will extend to those who have been miss-classified as self-employed," she said.
The London trial is expected to last until Tuesday next week.
The judgement is expected to be reserved to a later date.
Additional reporting by Reuters
Join our new commenting forum
Join thought-provoking conversations, follow other Independent readers and see their replies