Uber defends its business model at tribunal on workers rights
The ride-hailing firm is adamant its drivers are self-employed not entitled to full working benefits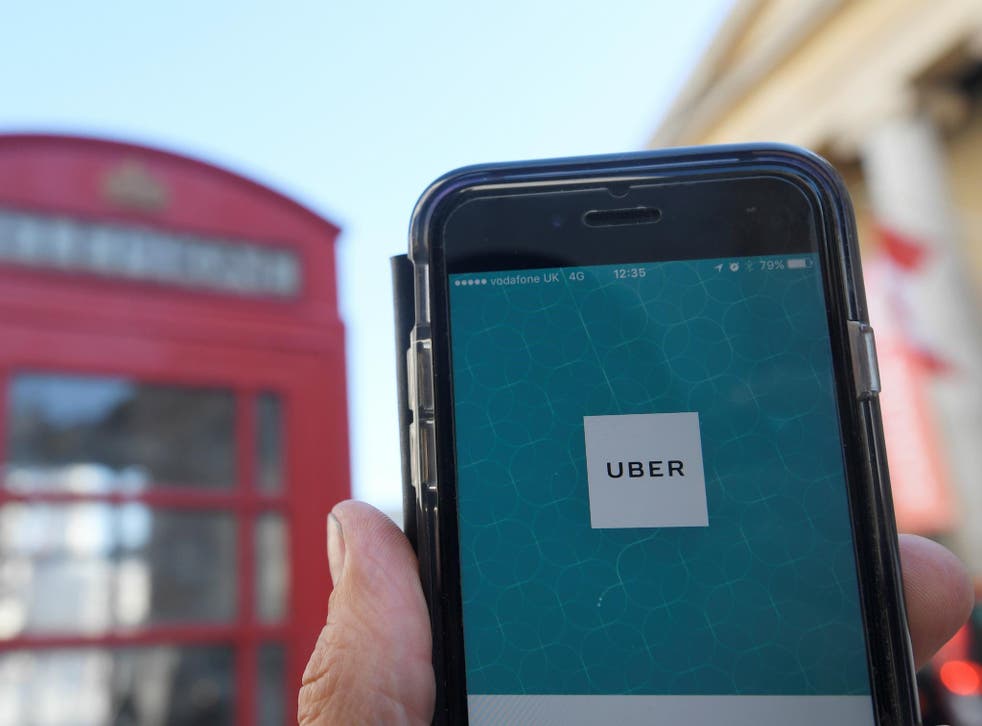 Uber told an employment appeal tribunal on Wednesday its drivers were self-employed, not workers entitled to a range of benefits, less than a week after it heard it would lose its London licence.
The ride-hailing service has faced regulatory and legal setbacks around the world amid opposition from traditional taxi services and concern among some regulators. It has been forced to quit several countries, such as Denmark and Hungary.
Losing its licence in London is one of the US technology firm's biggest setbacks so far. Transport for London cited the firm's approach to reporting serious criminal offences and background checks on drivers.
It can operate during its appeal, which could last months.
Last year, two drivers successfully argued at a tribunal that Uber exerted significant control over them to provide an on-demand taxi service and had responsibilities in terms of workers' rights.
At the two-day appeal hearing starting on Wednesday, Uber said its drivers were self-employed and worked the same way as those at long-established local taxi firms.
The self-employed are entitled to only basic protections such as health and safety, but workers receive benefits such as the minimum wage, paid holidays and rest breaks. This would add to Uber's costs and bureaucracy in the UK.
"The position of drivers who use the app is materially identical to the (familiar and long-established) position of self-employed private hire drivers who operate under the auspices of traditional minicab firms," Uber said in its court submission.
Uber's lawyer Dinah Rose said she would not discuss the firm's loss of license except to say: "It's quite apparent from that decision that Uber is right to point out to this tribunal the regulatory constraints under which it operates."
Around 200 trade union-led protesters marched through central London on Wednesday against what they called "precarious labour" in the "gig economy", where people work for various employers at the same time without fixed contracts.
"All Uber want to do is flood the market with drivers, with no responsibility nor liability - keep reducing fares to attract more customers, while drivers carry all the risks," Yaseen Aslam, one of the two drivers involved in the tribunal claim, told the protest.
Business news: In pictures

Show all 13
Some, however, opposed the decision by London's regulator to strip Uber of its licence, saying the firm should be allowed to operate but must grant workers' rights.
In a bid to strengthen itself in Britain, Uber said on Wednesday it was seeking to appoint a UK chairman, in a newly created non-executive role which it began recruiting for around six weeks ago.
In a further challenge for Uber, law firm Leigh Day said it would represent a female driver who says Uber is putting her and other women at risk as drivers do not know the passenger's destination until they get in the car, and that could mean travelling to a remote or unsafe area.
An Uber spokesman said drivers could cancel trips without penalty and did not have to go to a particular area if they did not want to. He said many women worked for Uber due to its safety features.
"One of the main reasons why women choose to drive with Uber is because of the safety features in the app. All trips are GPS tracked and a driver is able to share a live map of their trip with a friend or loved one," he said.
Reuters
Register for free to continue reading
Registration is a free and easy way to support our truly independent journalism
By registering, you will also enjoy limited access to Premium articles, exclusive newsletters, commenting, and virtual events with our leading journalists
Already have an account? sign in
Register for free to continue reading
Registration is a free and easy way to support our truly independent journalism
By registering, you will also enjoy limited access to Premium articles, exclusive newsletters, commenting, and virtual events with our leading journalists
Already have an account? sign in
Join our new commenting forum
Join thought-provoking conversations, follow other Independent readers and see their replies