Uber appoints new European boss as it deals with a host of legal challenges
Taxi company faces disputes over vetting, its response to sexual harassment allegations and use of software to dodge regulators
Ben Chapman Comments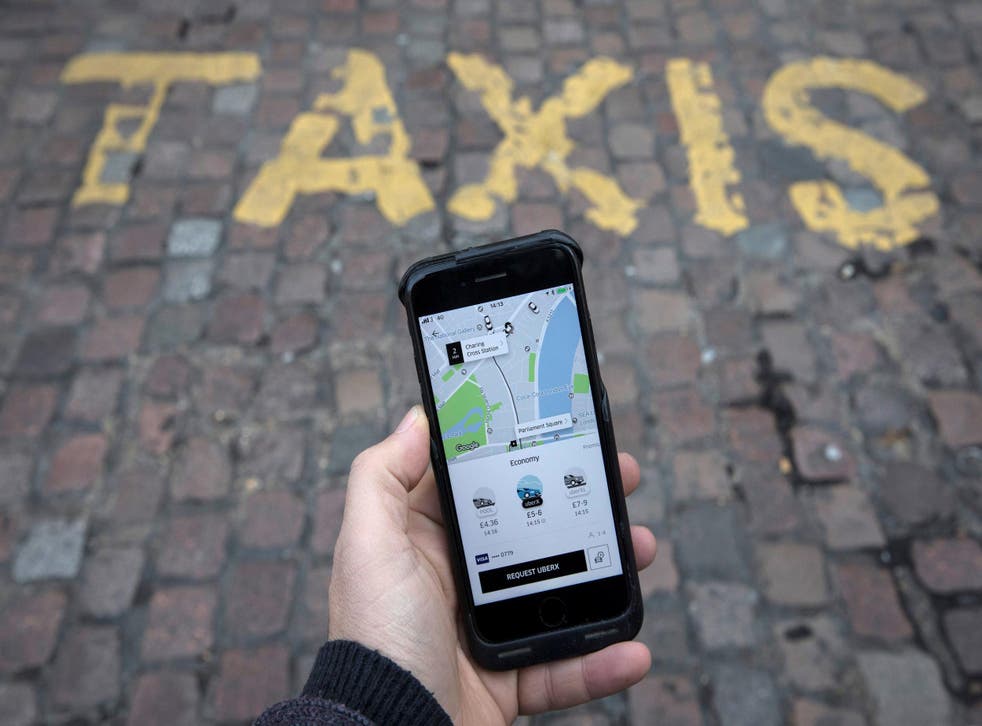 Uber has poached former Amazon director Jamie Heywood and made him its Northern and Eastern Europe boss. The new hire will have a host of legal battles to contend with in the role which covers the UK and 11 other countries.
Mr Heywood will be responsible for Uber's operations in 70 cities, several of which have had disputes with the company over issues ranging from sexual assaults to inadequate vetting and use of software to dodge regulators.
Most recently, Brighton and Hove city council announced it would not renew Uber's licence because of "significant concerns about the company's data breach" as well as its lack of commitment to using only locally licensed drivers.
Uber has appealed that decision and a similar one by Transport for London last year which is currently working its way through the courts.
Mr Heywood worked for 15 years in telecommunications, including stints at Virgin Mobile and Orange, before joining Amazon in 2014.
He will start his new role next month during what he described as a "time of exciting change and growth for the company".
The company is also attempting to implement a programme of broader cultural change under chief executive Dara Khosrowshahi, whose reign began last year amid the acrimonious departure of founder Travis Kalanick.
​Uber has been engulfed in a series of scandals including accusations of sexual harassment against both employees and its drivers, who are defined as self-employed.
The company also came under fire last year for its use of "Greyball" software that used personal data of individuals it believed were connected to local government. This ensured that its drivers would not pick them up if they requested a ride on the app, so that the company could dodge regulators and operate in cities where it was not fully licensed.
TfL cited a "lack of corporate responsibility" when it announced its decision not to renew the taxi company's licence in September.
Uber's approach to reporting criminal offences, obtaining of medical certificates and its compliance with Enhanced Disclosure and Barring Service checks on employees were also concerns, TfL said.
Pierre-Dimitri Gore-Coty, Uber's Europe, Middle East and Africa general manager said: "I'm delighted that Jamie is joining Uber to lead our operations across Northern and Eastern Europe.
"His wide range of international experience in both regulated industries and scaling fast-growing businesses will be invaluable for the next phase of Uber's development.
"Jamie's leadership will also be crucial as we implement major changes across Europe including more safety features, improvements for drivers and a new approach to partnering with cities."
Register for free to continue reading
Registration is a free and easy way to support our truly independent journalism
By registering, you will also enjoy limited access to Premium articles, exclusive newsletters, commenting, and virtual events with our leading journalists
Already have an account? sign in
Join our new commenting forum
Join thought-provoking conversations, follow other Independent readers and see their replies