Uber fare calculator app does not break the law, High Court rules
The ruling is a landmark for the company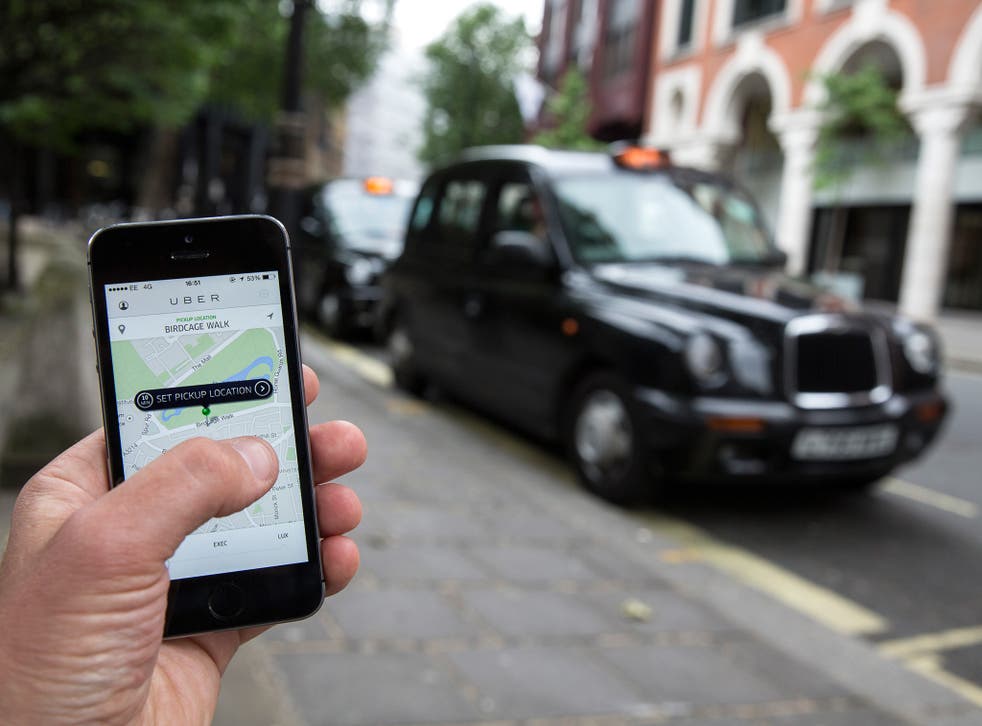 The High Court in London has ruled that the Smartphone app used by Uber drivers to calculate fares does not break the law.
Judges had to decide whether the way that Uber calculate fares is the same as a meter, which would have been against the law. Only black cabs are allowed to have meters, which are regulated by Transport for London.
The High Court decided on Friday that the app is not "meter-like". Uber uses GPS find the nearest driver after a customer send a request and then calculates the distance that must be travelled to work out how much the customer should be charged.
Other factors, such as surcharges and local demand, can affect the final amount.
The London Taxi Drivers Association reacted with disbelief on Twitter following the announcement and pledged to lodge an appeal with the Supreme Court.
In his written judgement on the case, Mr Justice Ouseley said that while the smarphone, with the driver's app, was essential in the calculation of fares, it was not a device "for" calculating fares in breach of the meter rules. He noted that the drivers, not their cars, are equipped with the phones, which is different to the meters attached to black cabs.
Business news: In pictures

Show all 13
Leon Daniels, TfL's managing director of surface transport, said the body would continue to look into the way that Uber drivers, taxis and private hire vehicles operate. "We are gauging public opinion on a range of potential changes to private hire regulations, including stricter rules on insurance and English language skills," Daniels said.
The public is invited to respond to the consultation by December 23.
Join our new commenting forum
Join thought-provoking conversations, follow other Independent readers and see their replies