Uber ban: Firm to continue operating in London after filing appeal
'As our new CEO has said, we are determined to make things right,' Uber said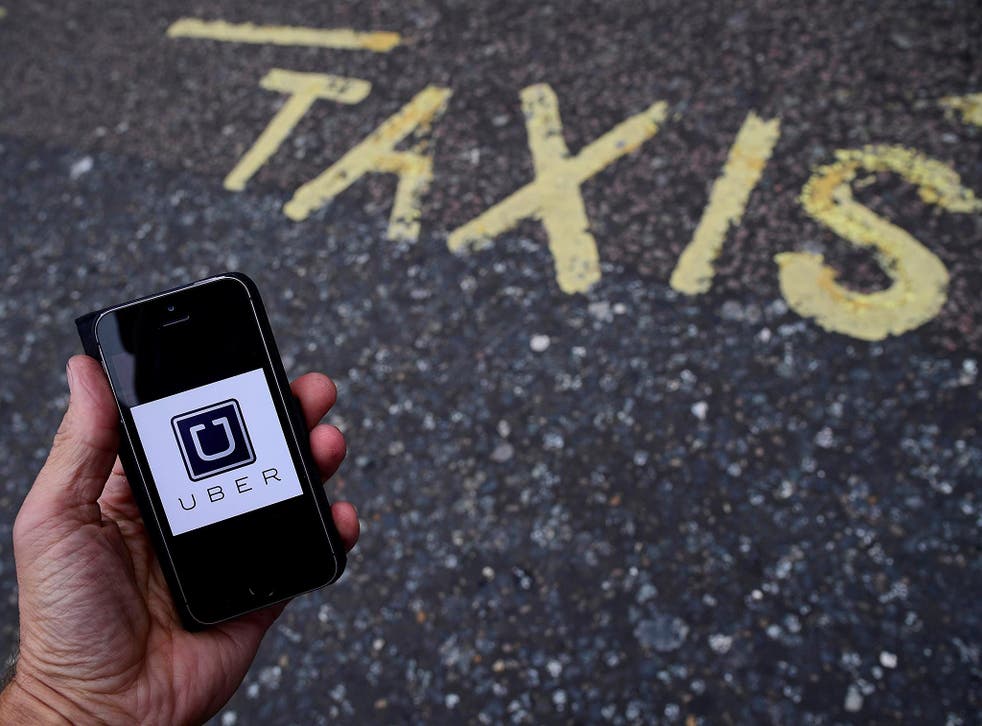 Uber has officially appealed Transport for London's shock decision last month not to renew its licence in the city, meaning that it will continue to operate indefinitely.
The San Francisco-based ride hailing giant said on Friday that it had filed the appeal at Westminster Magistrates' Court.
"While we have today filed our appeal so that Londoners can continue using our app, we hope to continue having constructive discussions with Transport for London," the company said in a statement.
"As our new CEO has said, we are determined to make things right."
The company provided no indication of how long the appeal process is expected to take. A first hearing is likely to happen on 11 December and a person with knowledge of the matter said that the whole process could take several months and "perhaps longer".
A spokesperson for TfL said: "We note that Uber has submitted an appeal. No further comment will be made pending the appeal hearing."
TfL's decision to stop Uber from operating in its current form, announced on 22 September, was largely based on concerns around user safety.
The transport authority said at the time that it determined Uber not to be "fit and proper to hold a private hire operator licence". It said that it considered the company's approach and conduct to "demonstrate a lack of corporate responsibility in relation to a number of issues which have potential public safety and security implications".
An estimated 3.5 million people use Uber in London and around 40,000 people are licenced to drive for it in the city, making the capital an important market for the company that was founded in 2009. An online petition to save Uber in London has garnered more than 850,000 virtual signatures.
Immediately after TfL's announcement, Uber's global chief executive Dara Khosrowshahi admitted that the company had "got things wrong" and apologised in an open letter.
Mr Khosrowshahi, the former head of Expedia who replaced Uber's divisive founder Travis Kalanick over the summer, subsequently met representatives from TfL to discuss the latter's concerns and Uber has reportedly hired top QC Thomas de la Mare.
In an email to its London customers on Friday, Uber thanked users for their support.
"We're determined to make things right and keep this great city moving," it said.
Beyond London, Mr Khosrowshahi seems to be trying to clean up the company's act more generally too.
The company is already battling a slew of legal cases and challenges in several US states and has been forced to quit countries including Denmark and Hungary.
In June, Mr Kalanick resigned in the face of shareholder outrage over company culture, meaning that Mr Khosrowshahi has also inherited legal suits alleging the company stole self-driving technology from Google parent Alphabet. A bribery investigation is ongoing in Asia.
In early October, Jo Bertram, the Uber executive in charge of the region that includes the UK, said that she was leaving her job. The group is also in the process of replacing its top lawyer and other senior managers.
Register for free to continue reading
Registration is a free and easy way to support our truly independent journalism
By registering, you will also enjoy limited access to Premium articles, exclusive newsletters, commenting, and virtual events with our leading journalists
Already have an account? sign in
Join our new commenting forum
Join thought-provoking conversations, follow other Independent readers and see their replies