Uber criticises Sadiq Khan for favouring London black cabs
 Uber urged its customers to contact the mayor directly to object to the new measures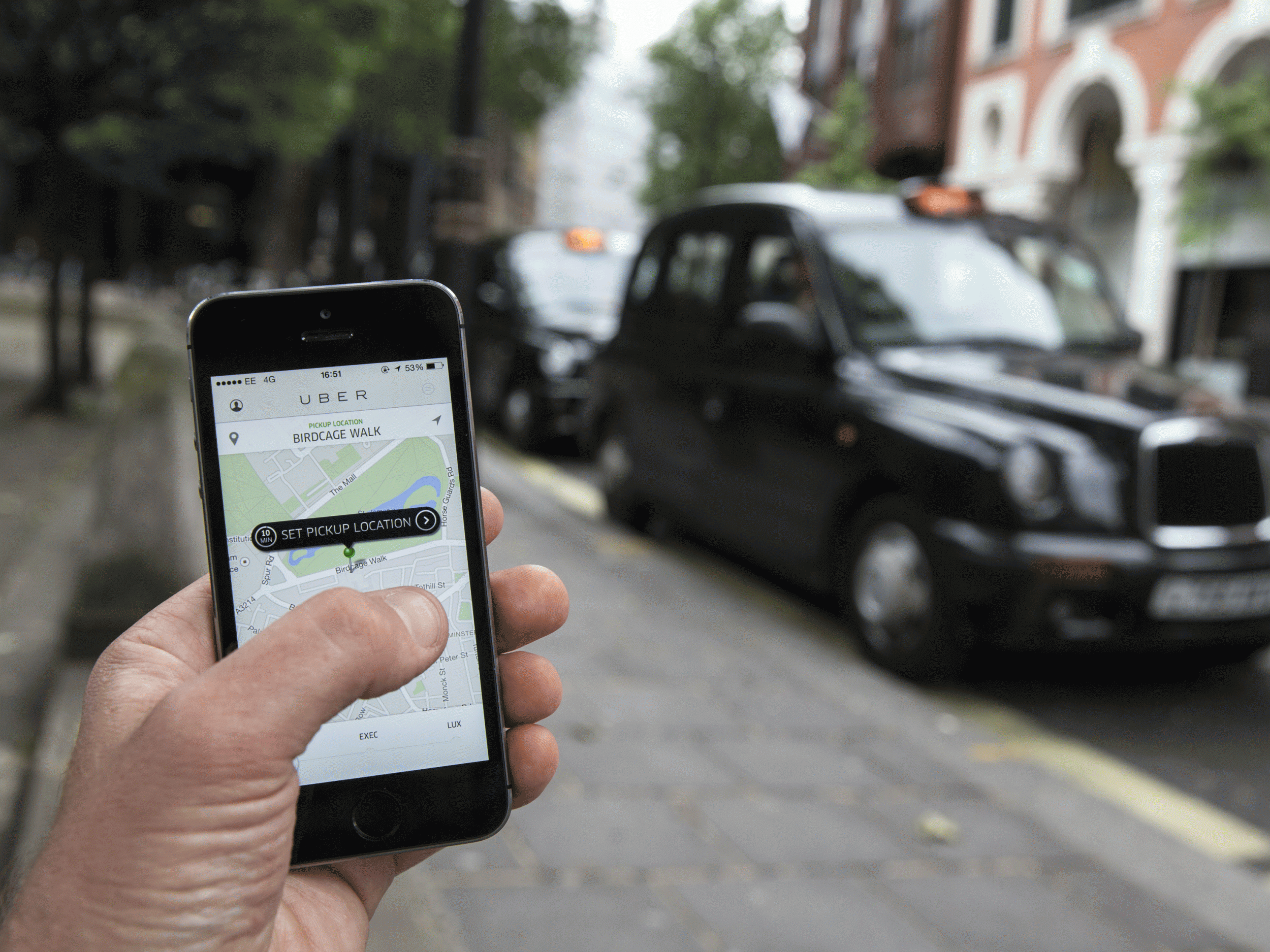 Uber has accused the Mayor of London Sadiq Khan of clear favouritism towards black cabs after he announced new measures to regulate the industry.
Sadiq Khan, on Tuesday, has announced a series of policies to help London's black cab trade to compete against Uber, including increasing taxi ranks and opening more bus lanes.
Grants worth up to £5,000 will also be available from next year for black cab drivers willing to replace their old cars by zero emissions vehicle.
But Uber accused the Mayor of discriminating against its drivers saying thousands could lose their livelihoods as a result.
In an email, Uber urged its customers to contact the mayor directly to object to the new measures:
"While black cabs will get £65m from the taxpayer, the Mayor is piling extra costs and red tape onto licensed private hire drivers. This plan will cost drivers who use Uber hundreds of pounds and thousands may lose their livelihoods as a result. Fewer drivers will mean longer waiting times for passengers," Tom Elvidge, general manager of Uber in London, said.
"Many drivers who use Uber are immigrants. They work hard to look after themselves and their families. Driving has given them an opportunity to integrate into their local community. The Mayor should be supporting these drivers, not penalising them," he added.
Sadiq Khan said the plan will create a "vibrant" taxi and private hire market where all providers can continue to "flourish".
Business news: In pictures

Show all 13
"From my first day at City Hall I have been determined to drive up standards and improve safety for every passenger in London, while protecting the future of our iconic black cabs that provide a unique and invaluable service for Londoners," Sadiq Khan said.
Uber has already launched a legal action against London's transport regulator last months over plans to force private hire drivers to pass a written exam in English.
Transport for London (TfL) new regulations, set out earlier this year, must be in place from October 1. The new rules include a two-hour written English exam, at a cost of £200, for people who want to become licensed private hire drivers or renew a licence.
Register for free to continue reading
Registration is a free and easy way to support our truly independent journalism
By registering, you will also enjoy limited access to Premium articles, exclusive newsletters, commenting, and virtual events with our leading journalists
Already have an account? sign in
Register for free to continue reading
Registration is a free and easy way to support our truly independent journalism
By registering, you will also enjoy limited access to Premium articles, exclusive newsletters, commenting, and virtual events with our leading journalists
Already have an account? sign in
Join our new commenting forum
Join thought-provoking conversations, follow other Independent readers and see their replies