Over 1,000 Uber employees demand reinstatement of ex-CEO Travis Kalanick
Mr Kalanick, who helped establish Uber around eight years ago, announced his resignation on Tuesday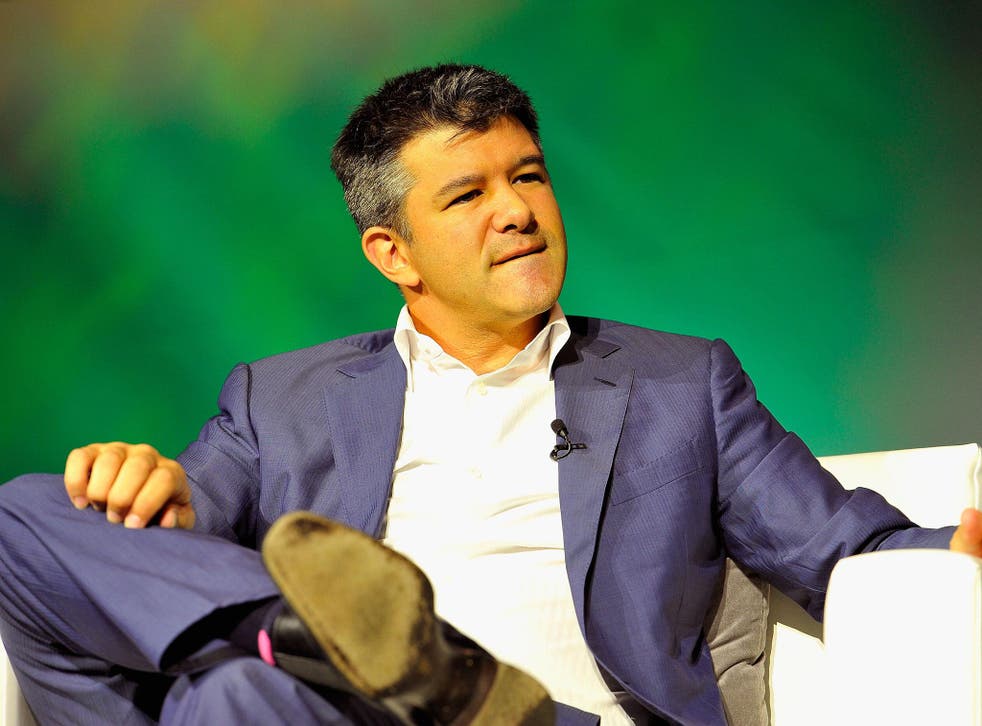 More than 1,000 Uber employees have signed a petition calling for the board to reinstate Travis Kalanick in an operational role after he resigned as chief executive of the embattled ride sharing company earlier this week.
Mr Kalanick, who helped establish Uber around eight years ago and was instrumental in growing it into a transportation behemoth, announced last week that he would be taking a leave of absence for an unspecified period of time.
On Tuesday he resigned, buckling to pressure from major investors in response to a string of scandals that have plagued Uber in recent months.
Now though, a swelling group of employees has reportedly expressed their regret at Mr Kalanick's departure – something that experts say underscores the popularity of founder-led startups on the US West Coast.
"Founder DNA is a precious asset and cannot be under-estimated," Mood Rowghani, a partner with Kleiner Perkins, which is an Uber investor, told the Financial Times. "Founders may not always play the role of CEO but several great companies – most notably Apple and Twitter – that severed all ties to their founder eventually came to regret it."
The petition reportedly calls for the board to bring Mr Kalanick back in an operational role, but does not demand that he is reinstated as CEO.
According to Recode, a tech news site, an email aoubt the petition which appears to have been written by a member of staff reads: "In just my first few months at Uber, Travis validated what I'd felt for a lifetime: that it didn't matter where you'd worked. How old you were. How many times you'd failed. All that mattered was that you were capable of."
It goes on to say: "Nobody is perfect, but I fundamentally believe he can evolve into the leader Uber needs today and that he's critical to its future success."
At the end of the email, the writer urges other employees to use a link to express their support for Mr Kalanick and show that they would endorse his reinstatement.
The announcement of Mr Kalanick's resignation came after Eric Holder, the former US Attorney General, released a list of recommendations to improve Uber's culture, which included relieving the CEO of some of his leadership responsibilities, in response to a deep investigation into discrimination and sexual harassment at the company.
In recent months, the ride-sharing company has frequently been pointed to as an example of what has culturally gone wrong with Silicon Valley's booming startup scene.
Susan Fowler, a former engineer at Uber, posted a blog online in February that detailed sexual harassment during the year she spent at the firm, sparking global outrage.
Business news: In pictures

Show all 13
Earlier this month Uber sacked 20 people, including some managers. Last week David Bonderman, the startup's director, resigned after being accused of having made a sexist remark at a meeting to discuss how the group can transform its culture amid that probe into harassment and discrimination.
Uber is one of the most highly valued private companies in the world. It has reportedly raised more than $11bn (£8.7bn) from investors since it was founded in 2009.
Join our new commenting forum
Join thought-provoking conversations, follow other Independent readers and see their replies